Activision on a cease & desist crusade against the older Call of Duty games' mod scene
COD series publisher sent CAD letters to shut two modding projects down
By Alfonso Maruccia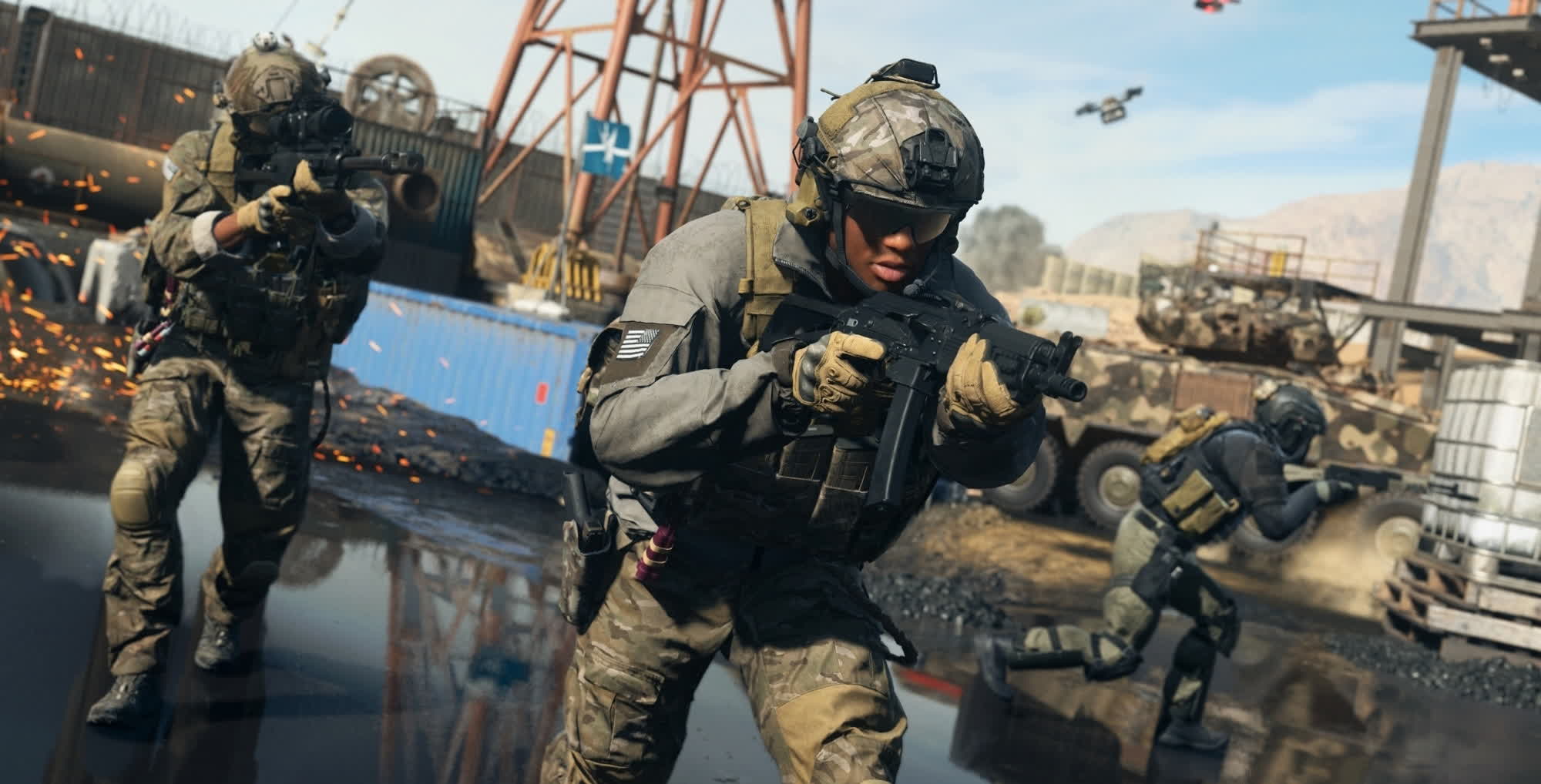 TechSpot is celebrating its 25th anniversary. TechSpot means tech analysis and advice
you can trust
.
In context: Call of Duty is one of the most successful gaming series ever, with hundreds of millions of copies sold for PC and several console generations. Publisher Activision is joyfully milking this popularity by releasing a new game every year, while giving the modding community a chance to "refresh" and keep supporting older titles many years after official support is gone for good.
Even after many years and several new iterations of the series, however, Activision is still aggressively defending its intellectual property when the modding efforts try to go beyond simple graphics updates or compatibility fixes. Case in point: the Santa Monica-based corporation has just shut down two promising modding projects for COD: Modern Warfare 2 and other games released more than ten years ago.
The first victim of Activision's renewed anti-modding effort is SM2, a major reworking project for Modern Warfare 2, which began over two years ago. The SM2 team wanted to bring the 2009 FPS to modern times with new weapons, in-game perks, a new UI, a new progression system and even a new graphics engine backported from the remastered edition of Modern Warfare released in 2016.
The huge undertaking didn't even have the chance to release its first public version, however, as Activision Publishing lawyers contacted a member of the SM2 team first with a cease & desist letter. The team said it is complying with the legal order, effectively shutting down all operations related to SM2.
Today, a team member received a Cease & Desist letter on behalf of Activision Publishing in relation to the sm² project. We are complying with this order and shutting down all operations permanently. Thank you all for your support over the past 2 years.

– sm² (@sm2game) May 17, 2023
The official site is gone (even though it's been saved on the Internet Archive), and the official Discord channel has been shut down as well. COD fans and gamers can still see what the SM2 project was aiming for, as the official YouTube channel is still up with some lengthy videos showing MW2 upgraded weapons, gameplay and graphics.
A week after threatening SM2, Activision went against X Labs. The team was responsible for creating some custom client and server components for classic COD games, including Modern Warfare 2, Ghosts, and Advanced Warfare. The updated clients gave new and old COD fans the chance to play with new features and quality-of-life improvements, while providing a method to access the COD gaming community in a way that was deemed safer from hackers and cheaters compared to the official versions.
X Labs was the "only safe way to play" older Call of Duty titles online, streamer ModernWarzone remarked, and now that opportunity is gone too. Compared to SM2, however, the X Labs case seems to involve actual piracy activities such as offering torrent downloads for game files. As for Activision Blizzard's anti-modding crusade, the publisher could still decide to go after Plutonium and their custom servers for Call of Duty older titles.