Researchers traced a 2.3 magnitude Seattle earthquake's epicenter to a Taylor Swift concert
The singer's fans out shook Seattle Seahawks 2011 "Beast Quake"
By Jimmy Pezzone 20 comments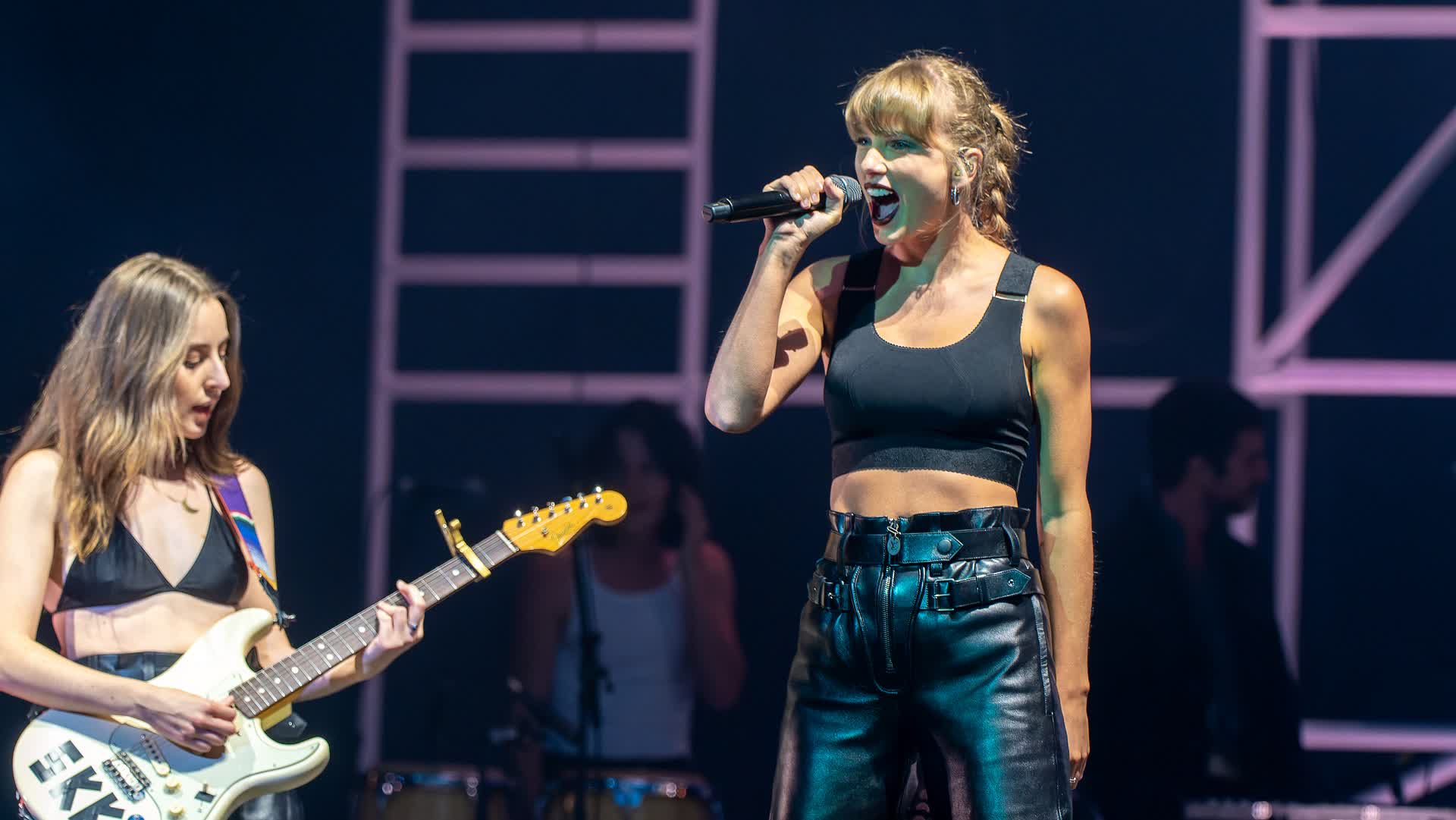 TechSpot is celebrating its 25th anniversary. TechSpot means tech analysis and advice
you can trust
.
The big picture: Earthquakes and seismic monitoring are nothing new for residents of the United States' Pacific Northwest. With quakes ranging from 0.1 to upwards of 2.5 in magnitude occurring multiple times a day, most of these smaller tremors don't typically warrant the attention of larger, more damaging seismic events. One specific quake, however, has caught the attention of seismologists due to its surprising epicenter located at a Taylor Swift concert in Seattle.
The 2.3 magnitude quake, analyzed by Western Washington University's Dr. Jackie Caplan-Auerbach, wasn't due to any tectonic activity below the streets of Seattle. Instead, the recorded seismic activity was the result of energetic fans at Swift's Eras tour stop at Seattle's Lumen Field.
A Taylor Swift concert in downtown Seattle last weekend shook the ground so hard, it caused a "Swift-Quake" --- registering signals on a nearby seismometer roughly equivalent to a magnitude 2.3 earthquake, seismologists said. https://t.co/d5T6SD0v3V

– The New York Times (@nytimes) July 28, 2023
Seismic data is collected and reported by organizations such as the Pacific Northwest Seismic Network (PNSN) throughout the Pacific Northwest. Recorded on July 22 and 23, the specific quake activity in question is credited to the energetic dancing, stomping, and jumping of Swift's fans, also known as Swifties. At its peak, the event rivaled the city's Beast Quake of 2011, which was measured as Seahawks fans celebrated Marshawn Lynch's 67-yard touchdown run against the New Orleans Saints.
Caplan-Auerbach was compelled to dive deeper into the data after seeing it surface in an earthquake-related Facebook group that she moderates. According to her analysis, the patterns align to specific songs played during Swift's set on each night of the concert. And while the Swifties only outran Lynch by a magnitude of 0.3, the shaking measured far exceeded 2011's Beast Quake data. According to Caplan-Auerbach, "The shaking was twice as strong as 'Beast Quake'. It absolutely doubled it," recording a maximum ground acceleration of roughly 0.011 meters per second squared.
An earthquake's shaking is reported using peak ground acceleration (PGA), which measures the ground acceleration and shaking that occurs at an earthquake's measured location. That data is often used to convert the measurements to the more commonly referenced Richter Scale.
According to Mouse Reusch, a seismologist at the PSNS, the concert was one of the biggest the region has seen in some time, boasting more than 70,000 attendees. In comparison, the 2010 Wildcard Playoff game between the Seahawks and Saints at Lumen Field recorded 66,336 attendees.
The difference, according to Caplan-Auerbach, is attributable to the type of activity and events that led to the 2011 and recent July readings. "Cheering after a touchdown lasts for a couple seconds, but eventually it dies down. It's much more random than a concert." In contrast, Caplan-Auerbach collected more than 10 hours of data from the concert location, where rhythm, not randomness, controlled the behavior. "The music, the speakers, the beat. All that energy can drive into the ground and shake it."