TIE Fighter: Total Conversion latest release adds ray tracing and other visual effects
It's new animated concourse menu screen is pretty cool too
By Cal Jeffrey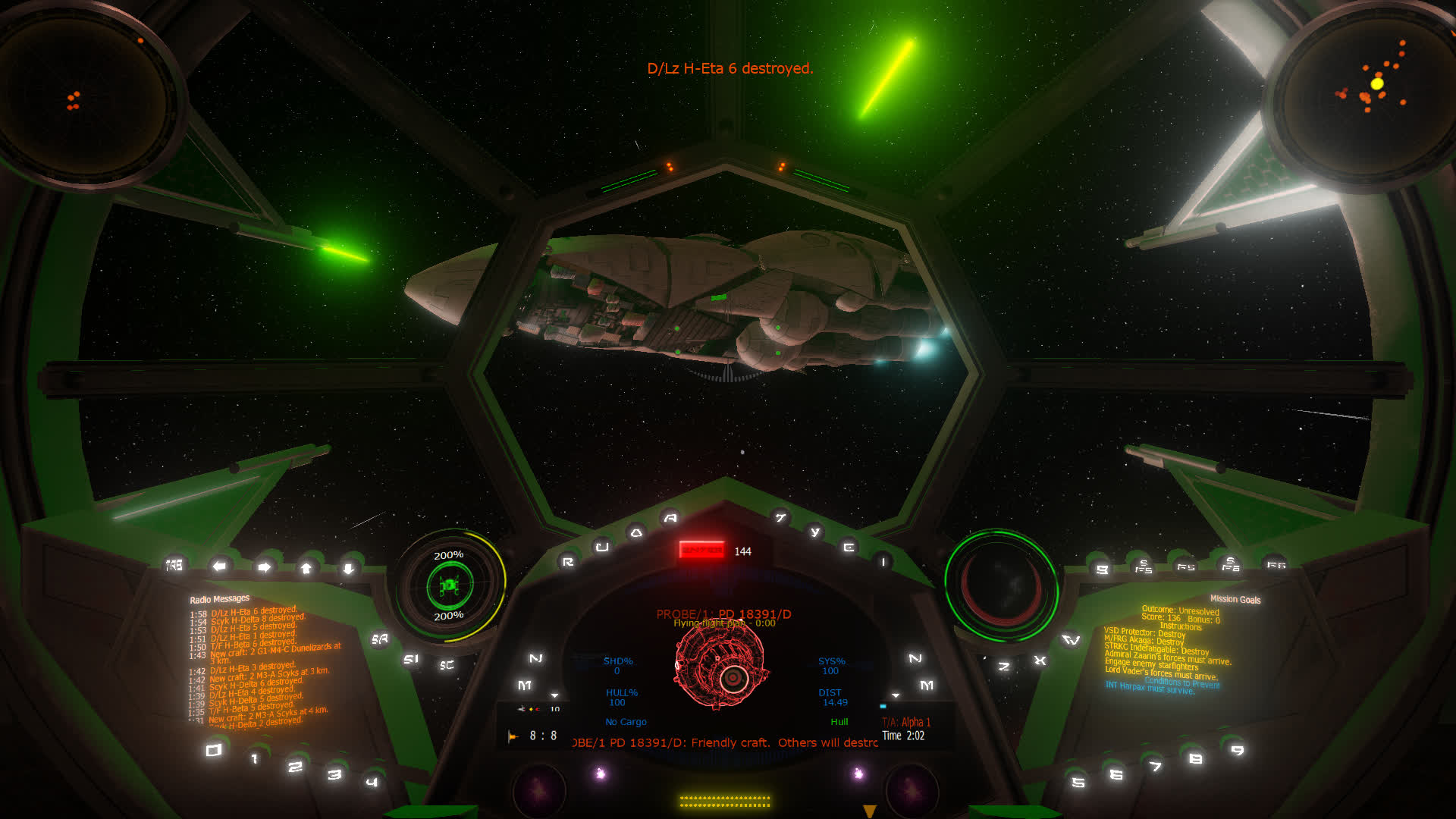 TechSpot is celebrating its 25th anniversary. TechSpot means tech analysis and advice
you can trust
.
In context: TIE Fighter: Total Conversion (TFTC) is a mod that completely rebuilds the classic 1994 LucasArts space-combat sim TIE Fighter using the 1999 X-Wing Alliance (XWA) engine. It not only brings the graphics up-to-date, but it also adds new features and a "Reimagined" mode (separately installed) to complete the package.
The latest TIE Fighter: Total Conversion patch (v1.3.3) adds several cool features to the game, including a new animated concourse menu screen, more ship models, better special effects, and ray tracing. Even though it is built on the 24 -year-old game X-Wing Alliance, which can run on a potato, the modern visuals require a bit more power.
"[Ray tracing] further improves [visuals] the but at the expense of performance," said TFTC lead designer Angel in his summary of version 1.3.3. "So make sure your system is capable of handling it."
Disclaimer aside, it shouldn't tax more recent builds too much. The mod's main requirements are Windows 10 or higher, an Nvidia or AMD GPU (Intel not supported), and at least 50GB of available storage. Users will also need a copy of XWA, which they can snag for about $10 on GoG and Steam.
The mod's visuals are what you would expect from a full-blown remake coming out of a high-budget studio. It's an impressive feat considering TFTC was developed by a small part-time hobbyist modding group. The team added a new Predator-class Star Destroyer and Valient Cruiser in the latest update. They also revamped explosions to look more exciting and dynamic and completely overhauled the concourse menu screen.
TIE Fighter's original menu screen had animations limited to a static background with doors that opened when hovering over them with the cursor. The new v1.3.3 patch goes all out on the game's menu screen, with fully animated officers, pilots, and droids carrying out their daily duties. Players can also see fighters and star destroyers flying by through the large windows at the top of the screen. Progressing through the campaign also changes the appearance of the concourse, giving players a nice visual reward for reaching milestones.
Check out Angel's release announcement video (above) for details on all the changes. For instructions on how to install the TFTC mod, visit the project's website.