4 great data science jobs all across the US this week
The rising demand for data scientists and business analytics
By Kirstie McDermott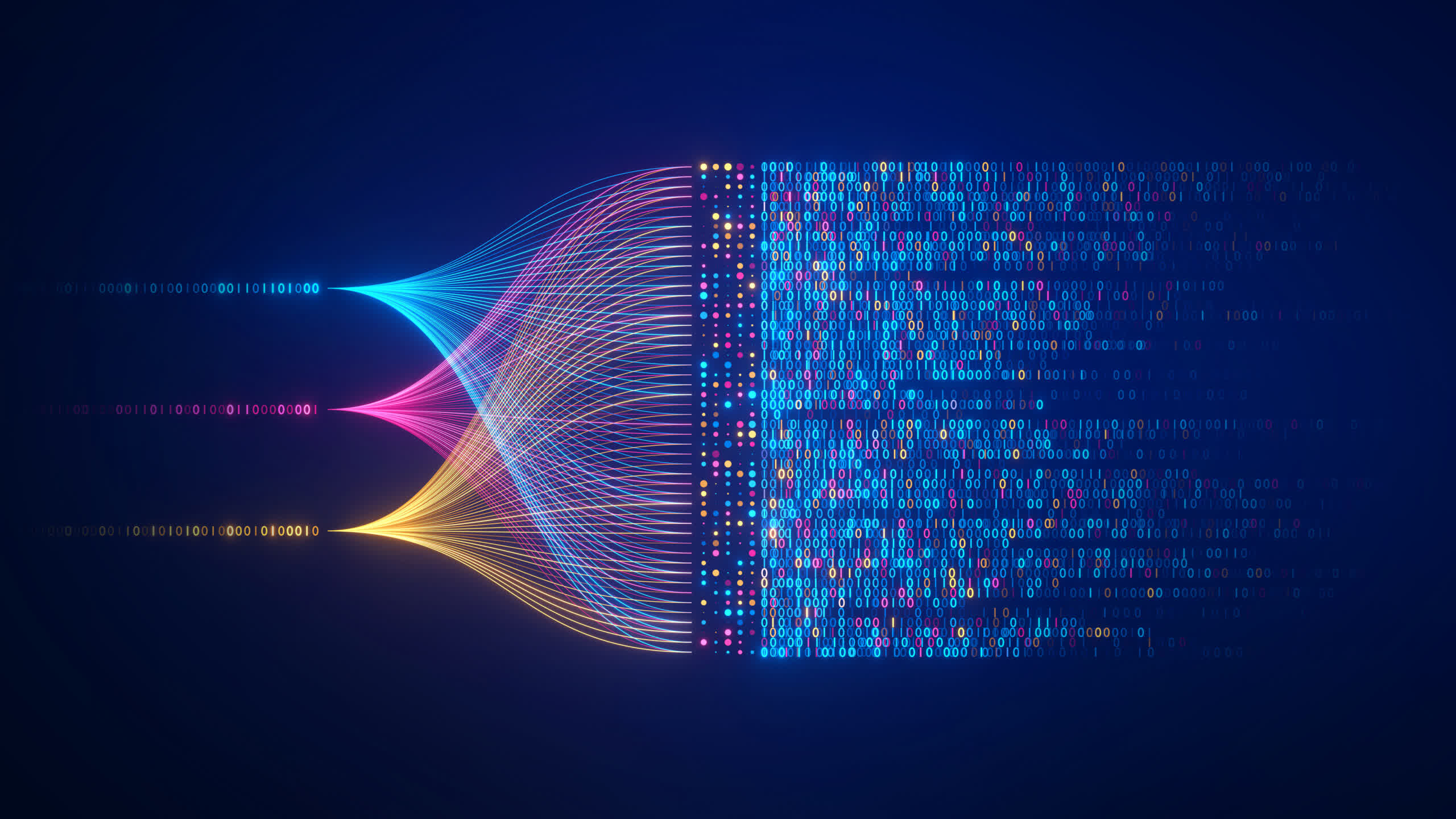 TechSpot is celebrating its 25th anniversary. TechSpot means tech analysis and advice
you can trust
.
It's no surprise that data science as a career is experiencing a stellar rise. As organizations large and small realize the competitive advantages that can be gained from data analysis, opportunities for experienced professionals are only growing.
Case in point, the US Bureau of Labor Statistics has said that the employment rate for data scientists looks set to grow by 36% up to 2031. The demand for data science job opportunities in the U.S. has grown dramatically, and thanks to that demand and the technical skill set required, those looking for new opportunities tend to find that jobs in data science offer great pay and benefits.
Looking for a new data science job now? The TechSpot Job Board is the perfect place to start your search. It features thousands of jobs, like the four positions below.
Data Science Manager, Intel, Phoenix
Intel is seeking a Data Science (DS) Manager to build and lead a team, and work with other leaders to support yield ramp-up and process optimization in the early production stage, supporting internal and external customers. You'll identify valuable data sources and set automated data collection processes to build and manage the dataset used for yield analysis, process structured and unstructured data, and build predictive models and machine learning algorithms.
Problem-solving and project/program management experience with strong self-initiative and self-learning capabilities is required, as well as demonstrated interpersonal skills, including influencing, engaging, and motivating. You'll also need a Bachelor's or Master's degree in a science or engineering area, plus five years' of experience in advanced node semiconductor industry in yield analysis and data science. Get all the requirements here.
Lead, Data Science, The AES Corporation, Indianapolis
AES US Utilities & Conventional Generation is looking for a Lead Data Scientist to join its growing team of data wranglers, where you'll help to uncover insights and drive key business decisions by using data analytics and artificial intelligence. You will guide the Data Science Team to use data to find patterns, build algorithms, and generally help AES' business leaders make more inquisitive decisions to deliver better products and solutions. These analytics will also serve as the foundation for machine learning use cases across several business applications.
To be considered, you'll need a Bachelor's in engineering, mathematics, physics applicable real-world experience in similar positions required, with a Master's or PhD preferred. Additionally, 10 or more years' experience in data analytics or data science or applicable research is needed, as is an excellent understanding of machine learning techniques and algorithms, such as k-NN, Naive Bayes, SVM, Decision Forests, etc. You'll also need deep experience in Python or R. Interested? Find out more here.
Data Science Architect, SAIC, Chantilly
SAIC is seeking a Data Science Architect to provide Systems Engineer Technical Advisor (SETA) services for a critical position on SAIC's Prime Program, Landmark AOS in Chantilly, VA. You will advise government leadership and provide technical review and assessment of concepts, systems, technologies, designs, architectures, interfaces, and operation of space and ground systems.
You'll also provide technical and programmatic support through the entire project life cycle including concept development, system definition, acquisition planning, source selection, system design, development, integration and test, system delivery, and mission operations. A Bachelor's degree in a STEM discipline and 14 years' of relevant work experience, as well as Active Top Secret/SCI with polygraph, are required. Apply for this role now.
Data Science Consultant, Deloitte, Rosslyn
The Data Scientist will join a team responsible for developing advanced analytics products; applying machine learning, artificial intelligence and statistical programming tools to enterprise data to advance and enable key mission outcomes. You will support all phases of analytic work product development, from the identification of key business questions to ETL, from performing analyses to delivery of insights to decision-makers, with particular attention to the interplay between data and the business processes that produce and consume it.
A Bachelor's degree and Active Top Secret clearance or above are both required and you will also need three or more years experience with programming languages such as SQL, R, Python, as well as two years' of experience with ML and/or AI modeling, as well as three years' with data visualization tools, such as Tableau, Qlik, PowerBI, d3.js, or equivalent. Find all the relevant information here.