OnePlus 3 Review
Page 5 :

Camera By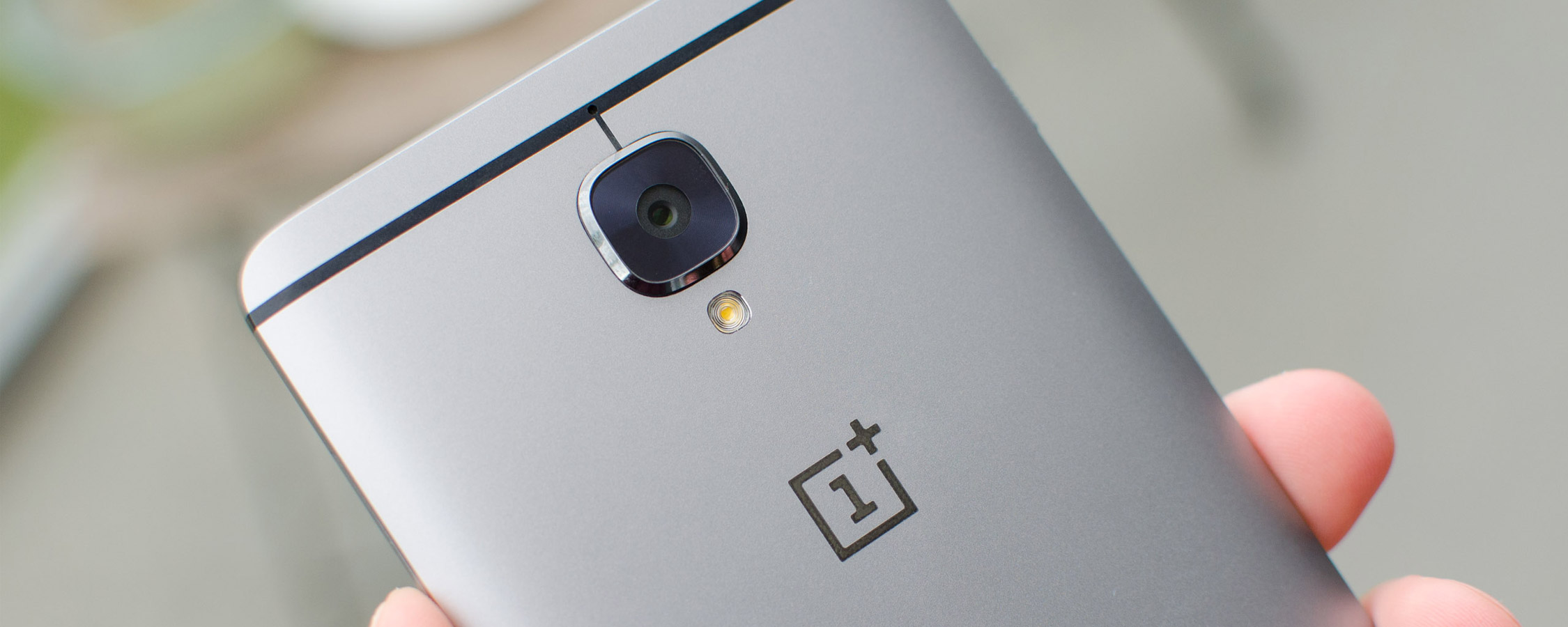 TechSpot is celebrating its 25th anniversary. TechSpot means tech analysis and advice
you can trust
.
When you buy through our links, we may earn a commission.
Learn more
.
Camera
The OnePlus 3 comes with a 16-megapixel (4640 x 3480) Sony IMX298 1/2.8" CMOS sensor on the rear, featuring 1.12 µm pixels, paired with a 29mm-effective f/2.0 lens and optical image stabilization. On the front is an 8-megapixel (3264 x 2448) Sony IMX179 1/3.2" CMOS sensor with 1.4 µm pixels, paired with a 26mm-effective f/2.0 lens.
I was impressed with the quality of the OnePlus 3's rear camera. The 16-megapixel sensor provides a good amount of detail, and paired with optical image stabilization and a good image processor, this smartphone produces great photos in a range of conditions.
The level of detail from this 16-megapixel camera is better than most competing devices. The increase in resolution over other 12-megapixel smartphones results in a small increase in sharpness, and allows for slightly more zooming without detail loss. Looking at 100% crops reveals above average detail, and processing artefacts are on the low end of the scale: not as detail-filled as the HTC 10, but there's significantly less 'oil-painting effect' than the LG G5 and Galaxy S7.
The color performance of OnePlus 3 camera shots is fantastic, delivering great accuracy, saturation and contrast in pretty much all situations. Again, photos directly off the camera don't have the same level of vibrance or 'pop' as the Galaxy S7 or LG G5, but superior accuracy works in OnePlus' favor. This phone takes the sort of photos that are both true to life and very sharable, which is a great combination to have.
I was pleased with the bokeh from the f/2.0 lens, which delivers great macro shots. Dynamic range is good, and the automatic HDR mode made sure that every photo I took was neither under nor overexposed. The wide aperture can cause some lens effects, like flares or a washed out look, depending on the angle of the camera to the lighting source, though this wasn't an issue in the vast majority of circumstances.
While the rear sensor has just 1.12 micron pixels, brightness and color performance is very good even under artificial indoor lighting, and in poor conditions. It's in these conditions where the OnePlus 3 pulls head of some other competitors, and nearly rivals the Galaxy S7 for solid indoor performance.
In low light, the OnePlus 3 produces decent photos that avoid being too dark or grainy. It's not as good as the LG G5 in low light, but you can get some great night time photos from this camera, and I was more impressed with this phone's performance here than, say, the HTC 10.
The OnePlus 3's camera is fast. The delay between hitting the shutter button and the image being captured is very small, and opening the camera app is typically fast. Focus speed is surprisingly quick for a camera without 'dual pixel' technology or laser autofocus, and it's clear OnePlus has improved this aspect of their camera significantly over the OnePlus 2. It's not as fast as the Galaxy S7, but the speed and accuracy of the phase detection system here is enough to satisfy.
The camera app includes a number of features, most notably a "HQ" mode that disables HDR functionality. The resolution of HQ photos doesn't change, but images produced by this mode are sharper than normal. It seems as though this mode improves images primarily through post-processing, as it can introduce artefacts in scenes with lots of fine detail, however the results are good in most other situations.
There's also a manual mode, which includes full control over ISO and shutter speed, something that's particularly useful in low light. A panorama mode has also been included, along with time lapse and slow motion video capture modes, which round out a fairly basic camera app. The interface is easy to use, and there's not much feature bloat, which is good to see.
The front-facing 8-megapixel camera is good without being outstanding. Color performance is weaker than the rear camera, and dynamic range isn't as good, but the IMX179 sensor still provides a decent amount of detail for selfies. The wide f/2.0 lens helps improve low-light performance as well, which is key for selfie photography.
The OnePlus 3 includes 4K video recording, capturing at 42 Mbps H.264 with 96 kbps stereo audio. Quality is decent without being outstanding, with color quality similar to stills. OIS provides smooth motion in pans, however it doesn't do a particularly good job of compensating heavy motion like walking.