Huawei Mate 9 Review
Page 4 :

Graphics, Throttling & Storage Performance By
TechSpot is celebrating its 25th anniversary. TechSpot means tech analysis and advice
you can trust
.
When you buy through our links, we may earn a commission.
Learn more
.
Graphics, Throttling & Storage Performance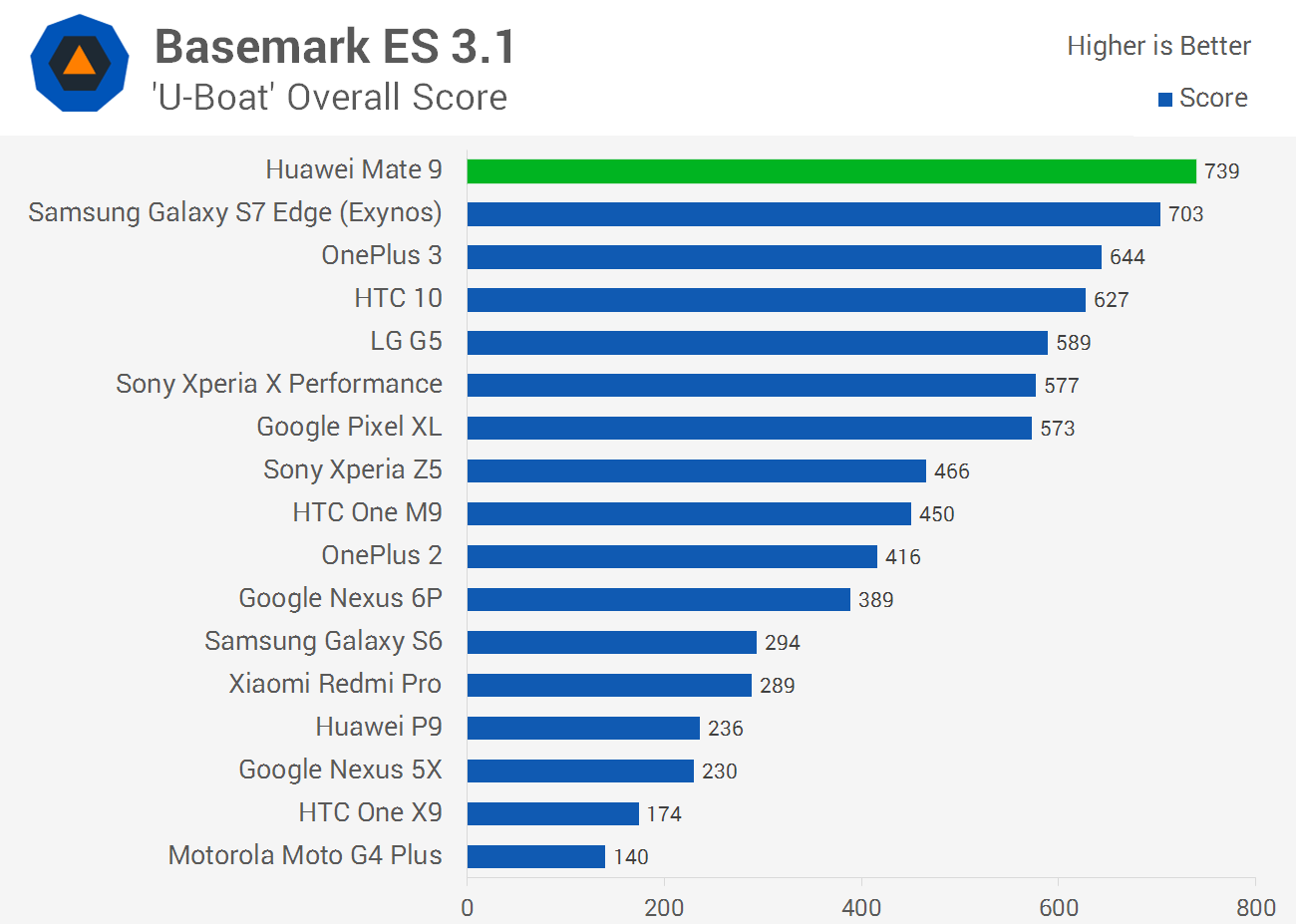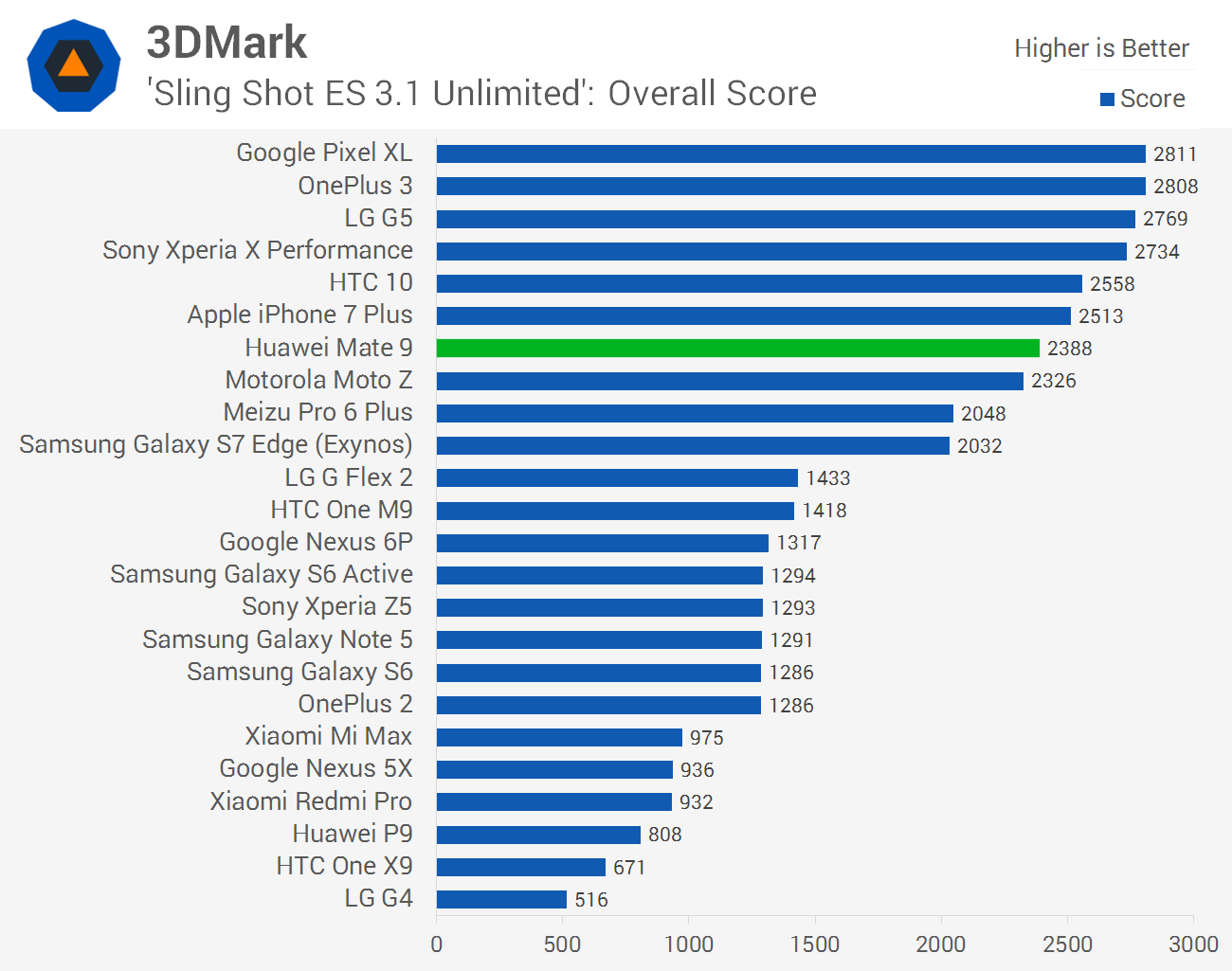 On the last page I mentioned that on paper we should see the Kirin 960's GPU provide roughly 2.3x the performance of the Kirin 955's GPU. Across every test I performed, the actual figure here is 2.35x, which is mighty close. This is an enormous gain in GPU performance, but really it was only possible because the Kirin 955 packed a very weak GPU for a modern high-end SoC.
With that said, the performance of the Kirin 960 here doesn't match Huawei's marketing claims for the SoC. In the Manhattan 1080p Offscreen test, Huawei claimed the Kirin 960 can achieve 50 FPS, whereas the Mate 9 only achieves 29 FPS. Apparently, you can achieve 50 FPS with the Mate 9 in a freezer, but obviously that isn't a normal operating condition. With that said, a smartphone is a very power- and thermally-limited form factor, and it's likely you could achieve better GPU performance with a better thermal design.
Compared to the Adreno 530 in the Qualcomm Snapdragon 821, the Kirin 960's Mali-G71 MP8 GPU is roughly 5 percent slower. This is a decent result for the Kirin 960 and the Mate 9, although with the Snapdragon 835 on the way, it's unlikely the Kirin 960 will perform as well as Qualcomm's flagship silicon.
The T-Rex test we're using here isn't particularly challenging for the GPU power of the Huawei Mate 9, so it performs quite well after 25 minutes of gaming with minimal throttling. This is similar to what you'd expect from modern high-performance Android games. Punishing the Mate 9 with a more intensive benchmark, like the Manhattan 3.1 test, produces throttling closer to 30 percent.
The Mate 9's 64GB of internal NAND is some of the fastest going around in an Android smartphone. It performs particularly well in 256 kB sequential tests, although write speeds aren't quite as good as the best devices out there. Random performance is also great, which leads to fantastic app loading speeds.