TechSpot is celebrating its 25th anniversary. TechSpot means tech analysis and advice
you can trust
.
When you buy through our links, we may earn a commission.
Learn more
.
Final Thoughts
The Thermaltake Level 10 is very much like a luxury sports car in that it is wildly impractical but far more exciting than mainstream offerings. It's also fair to say the Level 10 costs a small fortune at $700 – much more than the average person can spend on a computer case. Meanwhile, its physical size, weight and design make it rather impractical. However, like a Ferrari F458 Italia, most can appreciate the Level 10's sleek design that separates it from the standard chassis.
There is a sense of pride in owning a product like the Level 10, whether it is the satisfaction you get from possessing something that is truly one of a kind or because it's just downright expensive, it's a great feeling. For those that can afford it, the Level 10 is an iconic case that will likely stay with you for a very long time.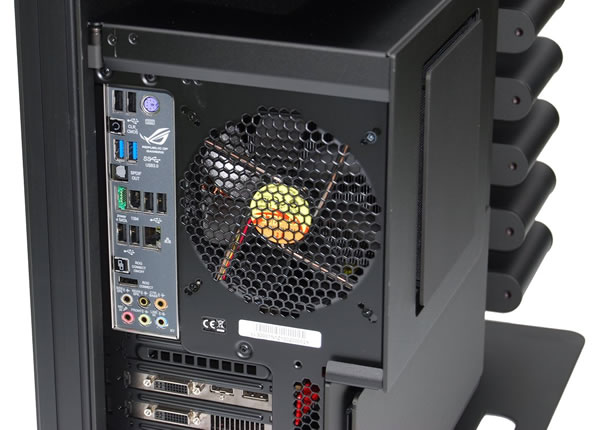 We're not going to try to convince you that the Level 10 is worth $700 (currently sold at Amazon at that price, more expensive everywhere else), because it's really not when you compare its features to something like the HAF 932. What you are paying for is an astonishing design, and if you have to question the value of an $700+ computer case, then you are clearly not the intended target.
Having said that, enthusiasts tend to upgrade their computer about once a year, two at most. When they do, a computer case is often on the list, and hardware buffs will splurge on the $100+ models. If you purchased the Level 10, it would likely spend many, many years housing your latest and greatest hardware.
Without being too critical, we found that for the most part, the Level 10 works fine for standard use as long you purchase the right power supply. Make sure the ATX and the PCI Express cables are at least 55cm long. Extreme users should note that water-cooling is off the table unless you plan to drastically modify this beautiful case.
Outstanding product: Thermaltake Level 10 Chassis
Despite some of its shortcomings, we feel that the Level 10 lives up to the hype. There has never been a more desirable computer case in our opinion – though there is nothing stopping Thermaltake or its rivals from releasing a more tempting product in the near future. If you're lucky enough to have a limitless budget, then the Level 10 should without a doubt be at the top of your shopping list.