TechSpot is celebrating its 25th anniversary. TechSpot means tech analysis and advice
you can trust
.
When you buy through our links, we may earn a commission.
Learn more
.
Great Tablet, Even Better Netbook?
As a tablet computer the Asus Eee Pad Transformer functions extremely well, providing strong performance, excellent battery life, intuitive software and excellent aesthetics. At $385 for the 16GB version we consider the Eee Pad Transformer to be a real bargain.
Note that up until a few weeks ago the only product able to match the price of the Eee Pad Transformer was the Acer Iconia Tab A500 (read our review) with all other tablets selling for $500 or more. Lately though, we've had the HP TouchPad fire sale and other Honeycomb tablets like the Toshiba Thrive dropping in price.
When compared to the iPad 2, the Asus Eee Pad Transformer is roughly $100 less. When you factor in the cost of the docking station, which is an extra $120, the entire package becomes a bit more expensive, however I personally found the docking station to be invaluable.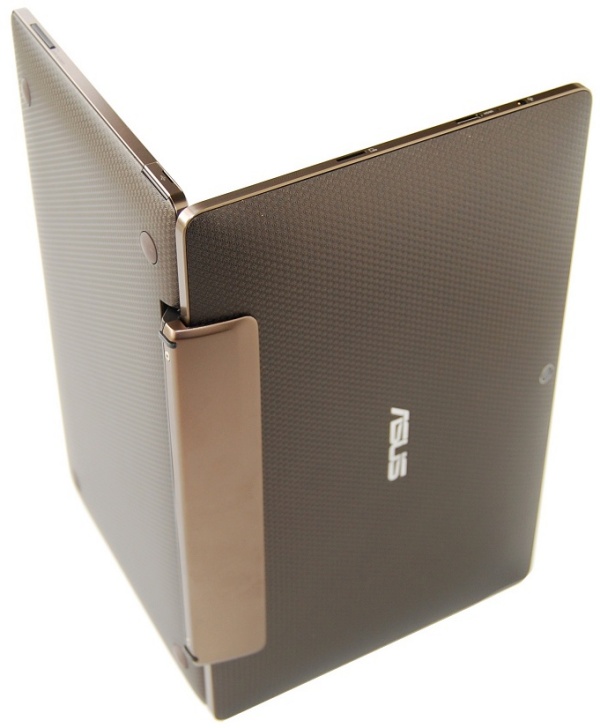 It all comes down to what you are looking for in such a device. If you want the pure simplified tablet experience that Apple has offered from the beginning, the iPad still does it best and has a large catalog of apps that Android certainly can't yet match.
The Eee Pad Transformer on the other hand shines because it integrates netbook functionality quite well. The docking station is also more than just a keyboard with a trackpad. The extra battery which extends life to 15 hours is brilliant (when testing we often saw the batteries last this long) and the two USB 2.0 ports – lacking on the Eee Pad itself – proved invaluable as they allowed for quick access to portable storage.
Still, it's the keyboard that is the primary selling point for me. As I spend a lot of time writing, the ability to act as a netbook when need it makes the Eee Pad Transformer a better tablet choice for me (if that even makes sense, though I'm sure I'm not alone).
Although I didn't run into any major problems when using the Eee Pad Transformer, there was one thing I found annoying about the device and it was noticeable from the second I turned it on. At the bottom of the screen there is quite a bit of backlight bleed, very noticeable on black backgrounds. Initially I thought this could have been limited to our review unit, but I found many users complaining about it online, too.
The Asus Eee Pad Transformer looks to be about as good as Android-based tablets get right now. Those excited about the Eee Pad Transformer should know that its successor is rumored to be just a few months away from release.
Product Finder Score: