TechSpot is celebrating its 25th anniversary. TechSpot means tech analysis and advice
you can trust
.
When you buy through our links, we may earn a commission.
Learn more
.
CPU Limited Gaming Performance
Watch Dogs is only maxed out by the Core i5-4670K and Core i7-4790K, which is pretty incredible given that we are only using a single Radeon R9 280X. The Pentium G3258 is the slowest processor tested, while overclocking it to 4.4GHz only helps eke out a few more frames per second. At 1680x1050, the overclocked G3258 was 21% slower than the Core i3-4130 and 26% slower than the Core i5-4670K.
The G3258 does much better in Thief, delivering 46fps at 1920x1200 to match the AMD FX-8350. Overclocking the G3258 puts it alongside the Core i7 and Core i5 processors, boosting performance by as much as 34%.
Real-time strategy games are known for their CPU dependency and Company of Heroes 2 is no exception, though it doesn't seem that fussy with cores as long as they are fast enough. The Pentium G3258 delivered 48fps at 1680x1050 prior to any overclocking, which was still faster than the FX-8350 and much faster than the A10-7850K.
Overclocking the G3258 boosted performance by 20%, allowing for 58fps, which was just 3fps shy of what the Core i5-4670K produced.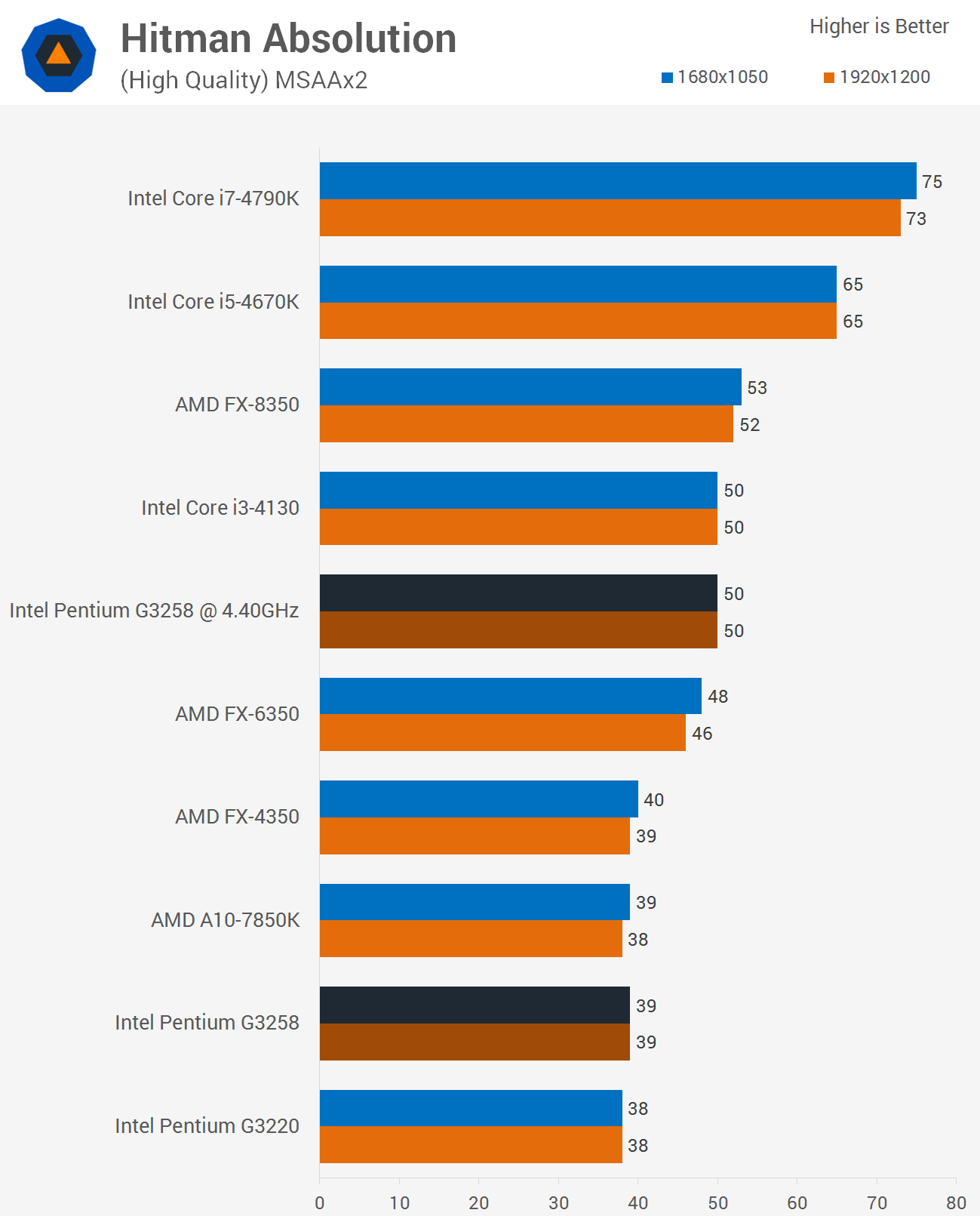 Before we overclocked the G3258 it averaged just 39fps at both 1680x1050 and 1920x1200, placing it alongside the A10-7850K and FX-4350. Once overclocked from 3.2GHz to 4.4GHz we received 28% more performance, allowing the R9 280X to render an average of 50fps – enough to match the Core i3-4130 while putting the G3258 just a few frames per second behind the FX-8350.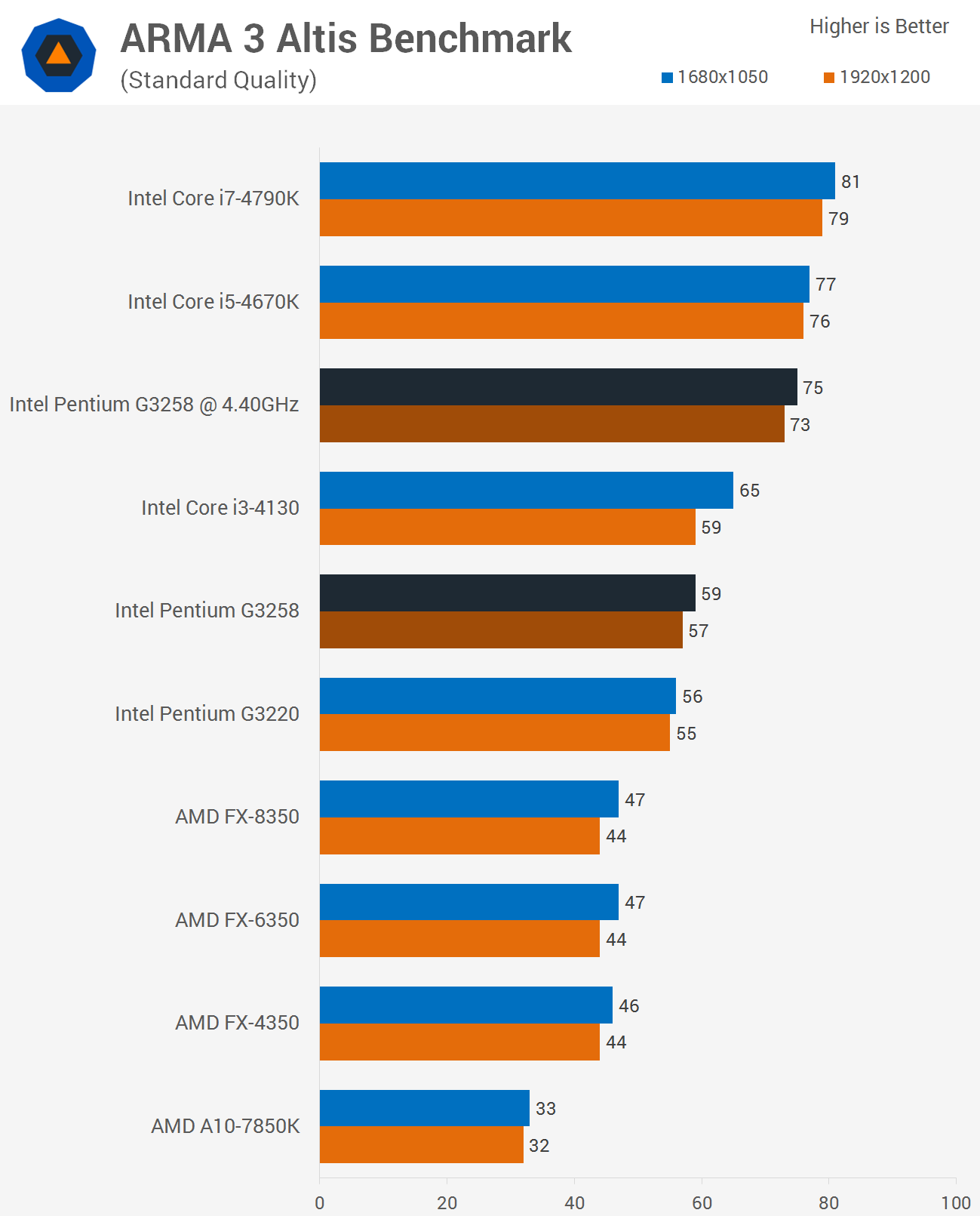 Arma 3 is another CPU-intensive game and the Altis benchmark is a great way of demonstrating that. Still, before any overclocking took place the G3258 was able to deliver playable performance with 59fps at 1680x1050. Overclocking gave a 27% performance bump, allowing the G3258 to hit 75fps, on par with the Core i5-4670K.