Apple iPhone 6 Plus Review
Page 3 :

Performance: Apple A8 Benchmarks By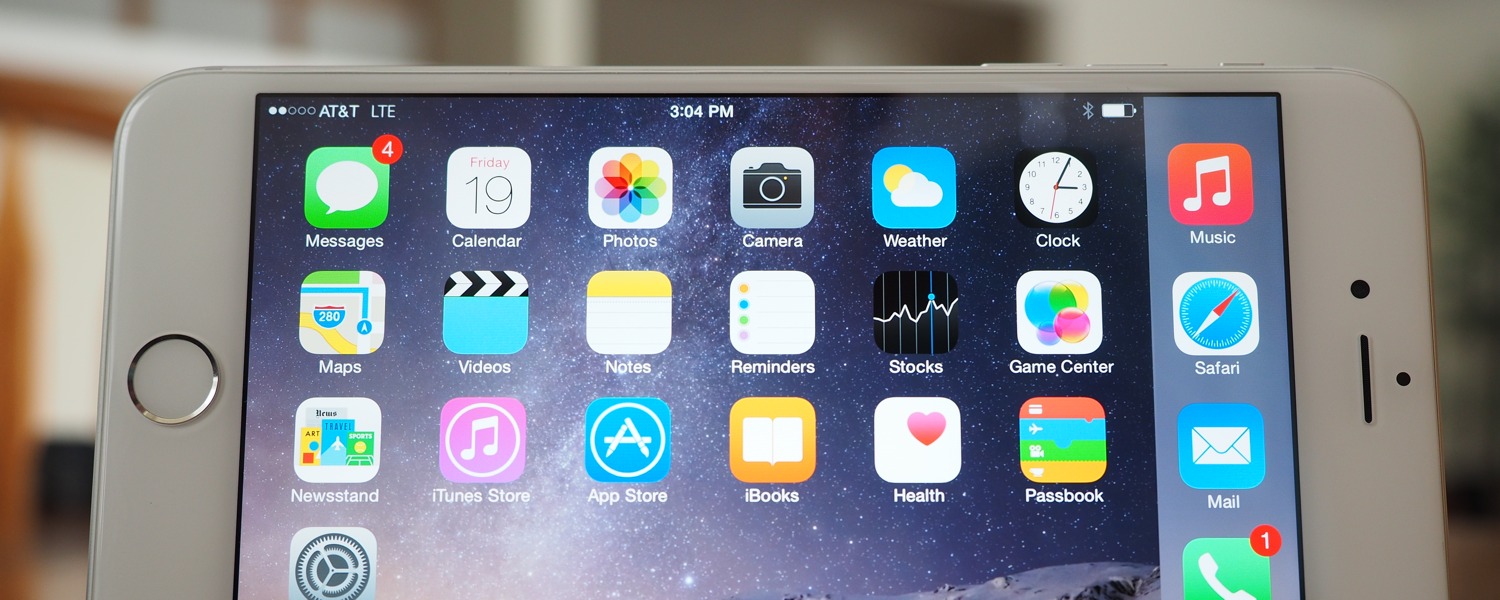 TechSpot is celebrating its 25th anniversary. TechSpot means tech analysis and advice
you can trust
.
When you buy through our links, we may earn a commission.
Learn more
.
Performance: Apple A8 Benchmarks
Apple's second generation 64-bit A8 processor and M8 motion coprocessor power both of the new iPhones. The CPU was built by Taiwan Semiconductor Manufacturing Company using a 20-nanometer manufacturing process, which translates into a 15-17 percent smaller footprint versus last year's A7. As a result, the company claims the new iPhones are up to 25 percent faster when handling CPU-intensive tasks and up to 50 percent faster with graphics.
Apple has never been one to delve into too much technical detail, although based on data gathered from multiple benchmarking programs as well as a detailed chip analysis from Chipworks, we know the A8 is a dual-core chip clocked at a modest 1.4GHz with 1GB of system memory in tow. Graphics processing duties are handled by a quad-core PowerVR GX6450 GPU.
That certainly doesn't sound impressive on paper when you consider the top Android phones are shipping with quad-core processors rapidly approaching the 3GHz barrier, often with up to 3GB of RAM on tap. But we have to remember that because Apple builds both the hardware and software under one roof, their platform is incredibly efficient.
One of the best ways I can think to describe it is to use a car analogy. A well-designed, lightweight sports car with a solid suspension, large brakes and sticky tires can zip around a track with its small engine just as quickly as a car with a much larger engine that lacks the other upgrades. The heavier car is technically more powerful but the lighter car can compete with less horsepower because it's optimized for the job.
It's precisely why the iPhone's dual-core chip and 1GB of RAM run neck and neck with some of the fastest Android phones currently on the market. And as evident in our benchmark results, it comes out ahead more often than not.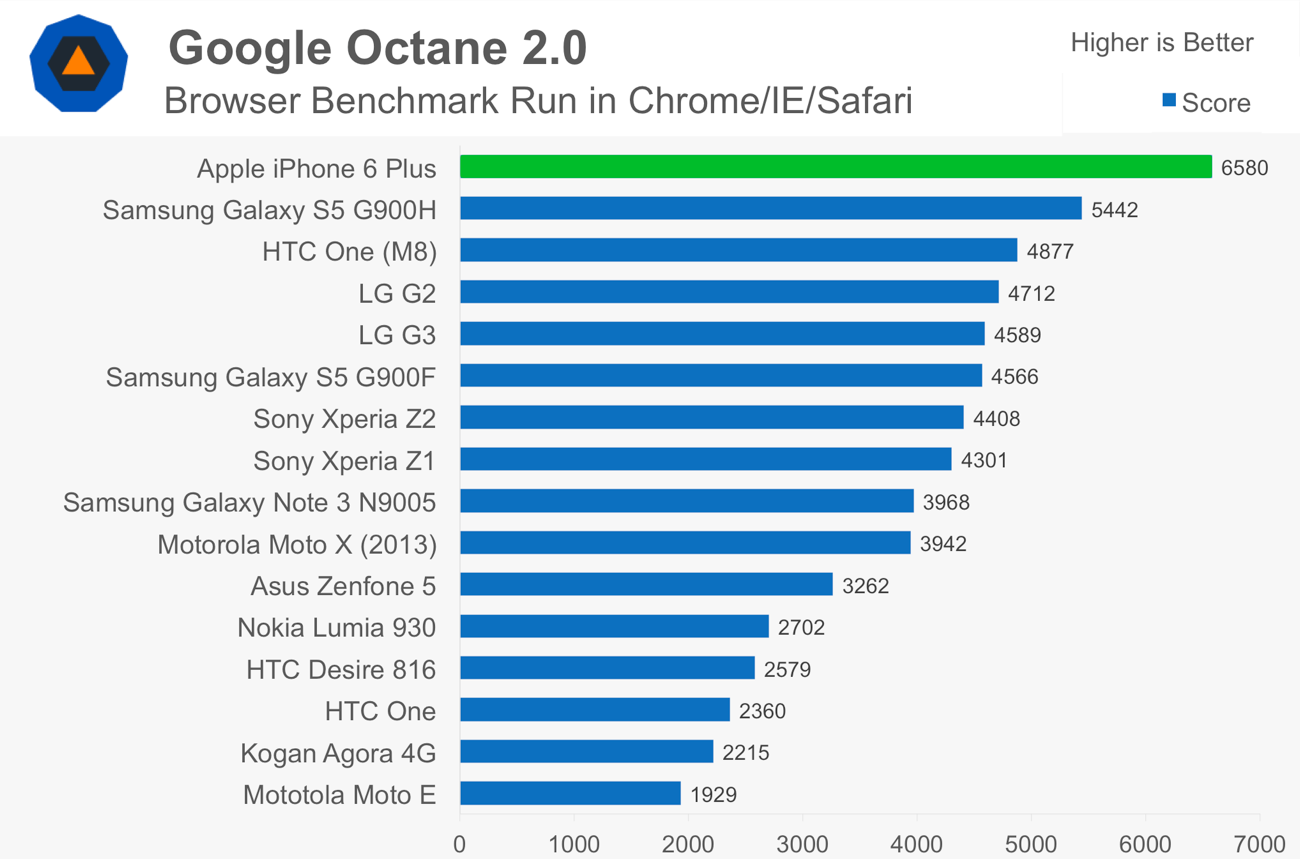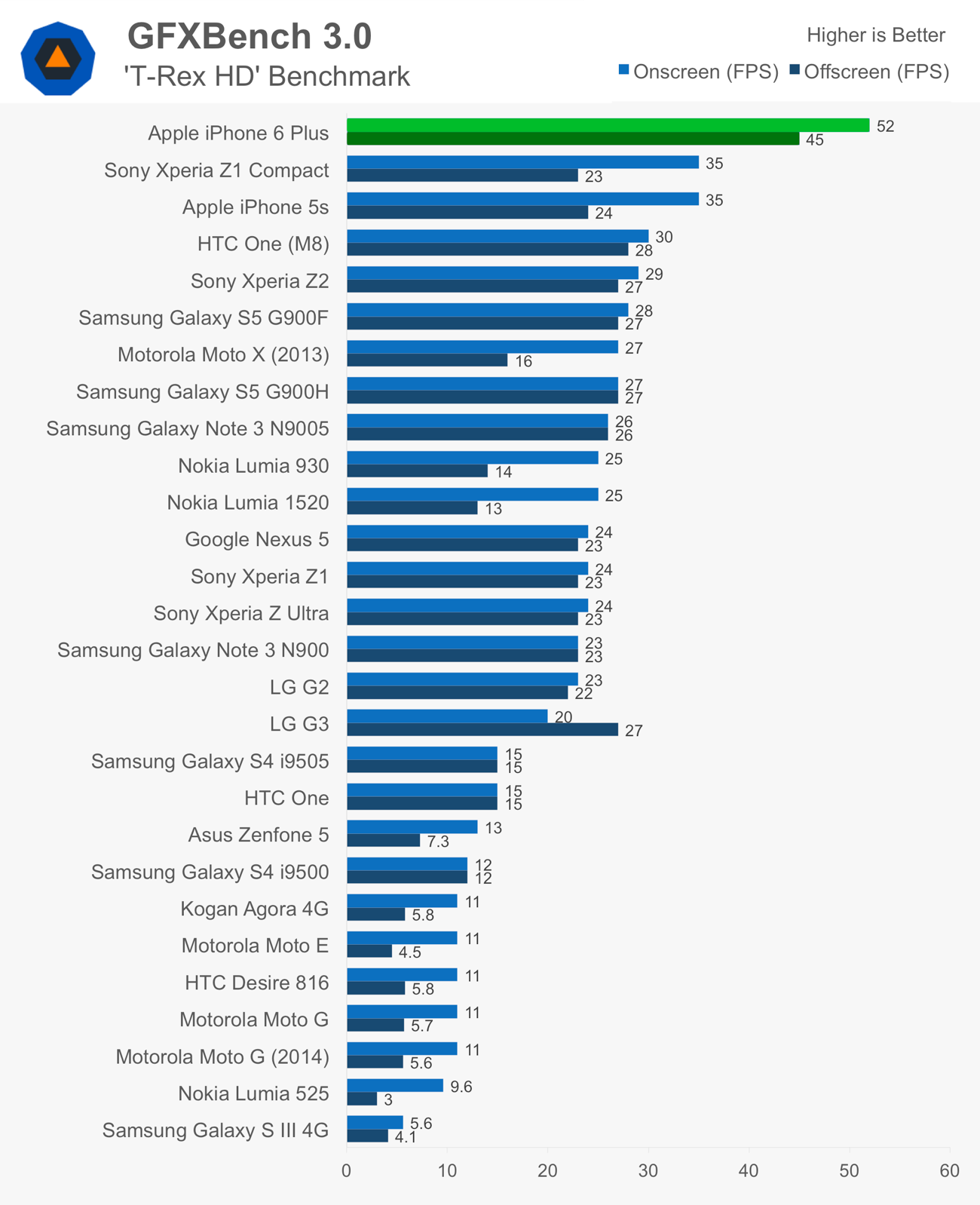 One of the big questions I had coming into this review was whether or not the A8 would be able drive the iPhone 6 Plus' larger screen. A higher pixel count means more processing power is needed to render images on the screen. Smooth animations and transitions have been a staple of iOS and something that earlier Android phones often struggled with.
Based on my extensive testing and use of the iPhone 6 Plus over the past week, I can report that the A8 is indeed up to the task. Animations, scrolling and transitions are all just as smooth on the phablet-sized phone as they have been on previous iPhone hardware.
As is often the case when stepping up from a previous generation phone, real-world speed differences are difficult to spot. In side-by-side testing with an iPhone 5s, I found very little discernible difference when doing common tasks like swiping up to clear out recently used apps, opening apps and simply navigating the OS.