HTC One M9 Review
Page 3 :

Software: Android 5.0 + Sense 7.0 By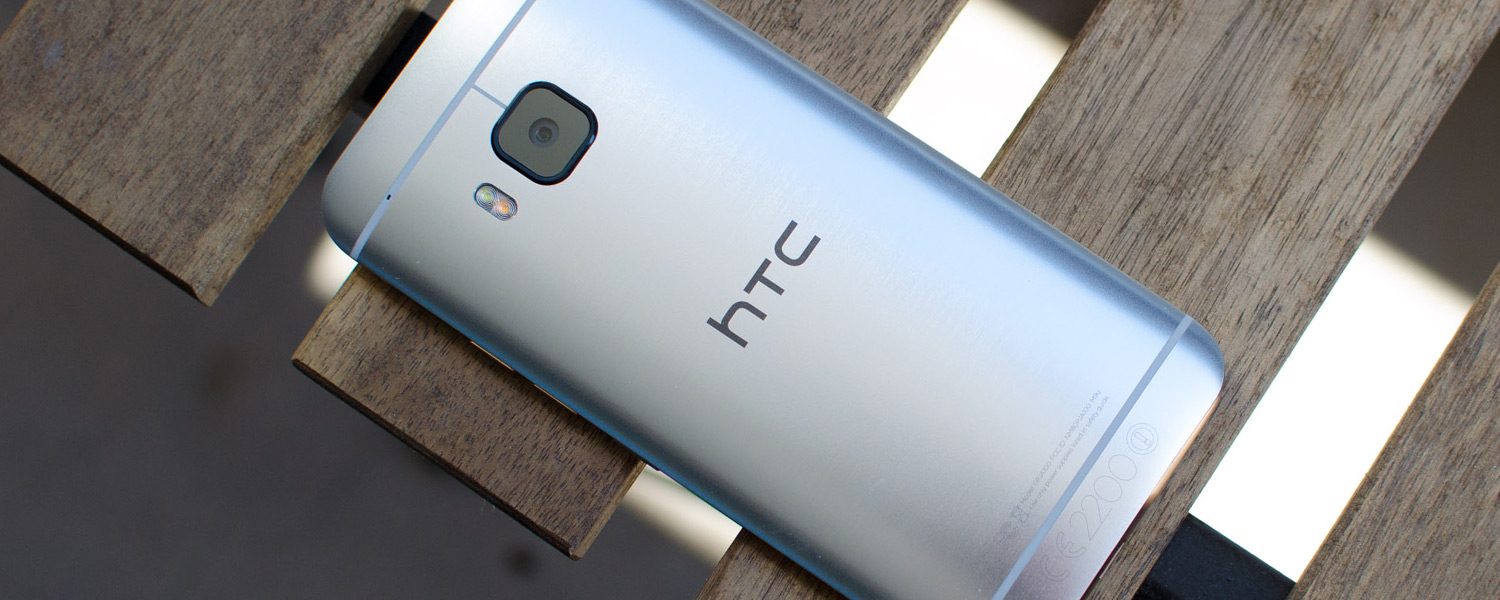 TechSpot is celebrating its 25th anniversary. TechSpot means tech analysis and advice
you can trust
.
When you buy through our links, we may earn a commission.
Learn more
.
Software: Android 5.0 + Sense 7.0
Now that we're nearly five months out from the launch of Android 5.0, we're starting to see some phones launch with the operating system installed out of the box. The HTC One M9 is loaded with Android 5.0.2 and Sense 7.0 from the word go, so it's not quite running the latest version of Android (Android 5.1), but at least we're getting many of the major improvements Google shipped with Lollipop.
Most of the features that are found in Android 5.0 are seen in the HTC One M9 with its Sense skin. The card-based interface for notifications both in the drop-down pane and on the lockscreen is essentially untouched, which is great to see. The improved quick settings panel is also found in the One M9's software, although it's only a minor upgrade over what HTC used in past versions of Sense.
HTC has blended parts of Material Design into their latest Sense interface, although it's still mostly based on the style that they established in the past two Sense iterations. While this heavy skin does modify most of the Android UI, the design flavour HTC has adopted integrates reasonably well with Google's design. It doesn't quite deliver a perfectly seamless transition between HTC and Google apps, and the Material Design looks and feels more modern, but I actually don't mind the Android 5.0 version of Sense.
Sense 7.0 also retains a number of features HTC introduced with either the original One or the One M8. BlinkFeed is still located in a panel to the left of the homescreens, delivering the latest news based on feeds that you select. I like having a selection of news from various sources right on my homescreen for browsing and reading throughout the day, but I can understand why you wouldn't, so I'm glad HTC allows you to disable the panel. As far as I can tell, BlinkFeed has remained virtually unchanged from Sense 6.0.
Most of the standard included applications will seem very familiar to those who have used the past two Ones. Many of these apps are colourful, easy to use and functional, though I haven't see any introduce new or innovative features. Nearly everything HTC has included in previous versions can still be found in Sense 7.0, such as the automatic slideshow creator in the Gallery app, and the awesome visualizer in the Music app to go hand in hand with BoomSound.
New to the HTC One M9 is a somewhat useful widget called Sense Home, which uses geolocation to detect when you're at home, work, or out and about. In each of these locations, Sense Home will present a range of applications selected from what you've been using in these locations, and what HTC thinks you might need. For example, when you're out and about, Sense Home will suggest Maps and Music, while at home it'll suggest YouTube and the Play Store.
Sense Home is pretty effective in selecting applications for you, especially as it includes apps you frequently use. However, if you're like me and constantly checking Twitter no matter where you are, it can end up just suggesting Twitter in every location.
The Gallery app has also received new functionality thanks to a service called Cloudex, which pulls your photos from cloud services and puts them in the Gallery. This isn't a new feature for smartphones in general, but HTC's setup utility in the form of a dedicated app makes the whole integration process very easy. Cloudex currently supports Google Photos, Facebook, Flickr and Dropbox, though unfortunately there's no OneDrive support.
Another aspect of Sense 7.0 worth highlighting is HTC's new theming feature, found within the personalization section of the settings. In what is the most complete smartphone theming utility baked in to a phone OS, HTC allows you to choose from a range of themes that completely change the colors used in stock applications, app icons, wallpapers and more. There's a few included by default, and you can also download more through a theme store.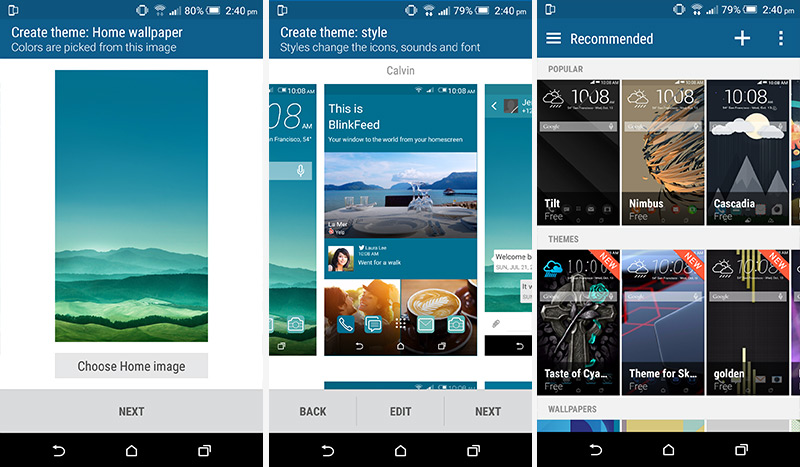 But the best part of this theming feature is that it can create an entire theme from just a wallpaper. By analysing the image, it picks out colors to use through the rest of the OS, creating a matching and coherent experience. It's definitely worth giving a try if you like having everything matching across your OS.
HTC hasn't significantly changed the keyboard: it remains the same, large-keyed version with average usability. I'd like to see the company improve the prediction engine in their stock keyboard, because sometimes it produces some real shockers, but it's otherwise alright.