HTC One M9 Review
Page 10 :

HTC One M9: Who Is It For? By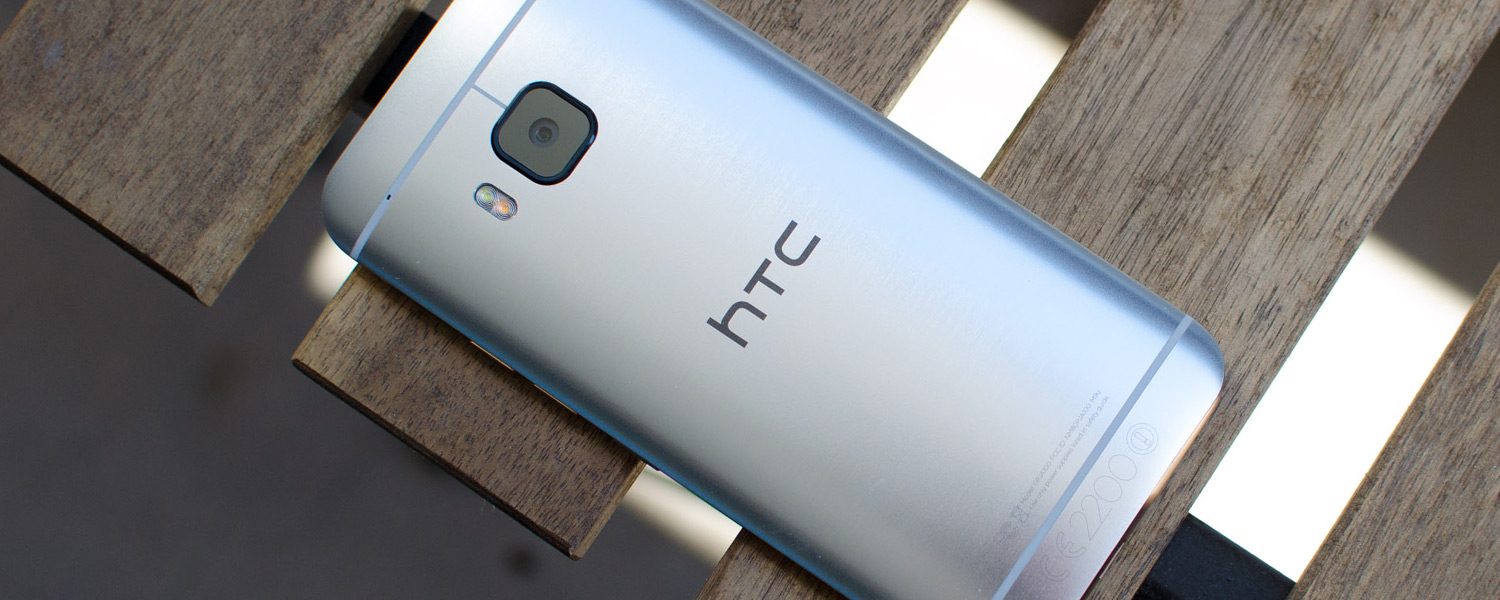 TechSpot is celebrating its 25th anniversary. TechSpot means tech analysis and advice
you can trust
.
When you buy through our links, we may earn a commission.
Learn more
.
HTC One M9: Who Is It For?
As HTC themselves have stated, the One M9 is an evolutionary upgrade over the One M8. Having received widespread praise for the One M8 at the time of its release and for the remainder of last year, the company figured that it only needed to fix and improve a few areas in its successor. While there's certainly nothing wrong with this approach, I feel that HTC were a little too conservative with the One M9.
HTC's signature metal body, used once again in the One M9, looks absolutely fantastic. The two-tone, two-finish design adds an extra bit of flare to the well-crafted, premium build, making this phone one of the most attractive on the market today. The small rim that runs around the edges does make the M9 feel less seamless than the M8, though it's now easier to hold and operate.
I can't complain about performance either. The Qualcomm Snapdragon 810 is immensely powerful, topping charts in most of our performance metrics. It's not a huge upgrade over competing or recently released silicon, but it provides a healthy boost on the widely-used Snapdragon 801, meaning that anyone upgrading from one- or two-year-old smartphones should benefit.
However I do believe we're starting to see diminishing returns with each SoC upgrade. The Snapdragon 810 is undoubtedly fast, but it doesn't feel like it's as large of an upgrade as the benchmarks make it out to be. As Snapdragon 801 smartphones were always very fast in general use, we're going to need more power-hungry tasks, apps or games before we really see the benefits of the Snapdragon 810's speed, especially on 1080p displays.
Speaking of 1080p displays, HTC has used the very same panel from the One M8 in their latest flagship. The quality of this panel is still quite good, especially in outdoor visibility where it's one of the best I've seen. However it's no longer trading blows with the best screens out there, having fallen somewhat behind not just in resolution, but also in general quality. I don't see 1440p as a critical upgrade, but the latest panels from Sony, Apple, and Samsung appear one step ahead.
On the other hand, I continue to be impressed by HTC's Sense skin. Yes, it's a relatively heavy skin, but I like its visual style and the way it integrates with the rest of Android. Some of the new features HTC has included with Sense 7.0, such as the improved photo editor, theme creator, and Sense Home, all add useful and meaningful functionality to Android 5.0. It also feels quite snappy for a skin that reaches all corners of the OS.
Despite significant improvements on the previous generation, HTC still hasn't quite managed to nail the One M9's camera. The 20-megapixel shooter can take some great photos on the odd occasion, and its metering is mostly spot on with fast capture times, but it often produces images that simply don't look as good as its high-end competitors. OIS would go a long way to addressing results in moderate and low light, the latter of which is a struggle for the rear sensor, producing images with noticeable grain.
However I will give credit where credit is due. The Ultrapixel front-facing camera is one of the best for taking selfies, especially in dark conditions where the large sensor shines. I also appreciate the inclusion of a manual shooting mode, a pretty decent HDR mode, and 4K video recording.
At the end of the day, the HTC One M9 is a great smartphone. With an awesome design, top notch performance, great software and an improved camera, it should suit most users just fine. But at the same time it no longer sits at the top of the flagship smartphone pecking order. HTC's competitors have doubled down on areas where the One M9 isn't as strong, making the choice of what high-end smartphone to buy a whole lot less clear than this time last year.
Pros: HTC has nailed the design once again with beautiful two-tone metal. The Snapdragon 810 is so powerful it's sometimes unnecessary. Sense 7.0 is one of the best Android skins out there. Great selfie camera.
Cons: The rear camera is a huge upgrade on its predecessor, but it falls behind other top end smartphones. Display and battery life are average for a modern flagship.