LG G Flex 2 Review
Page 5 :

Software & Camera By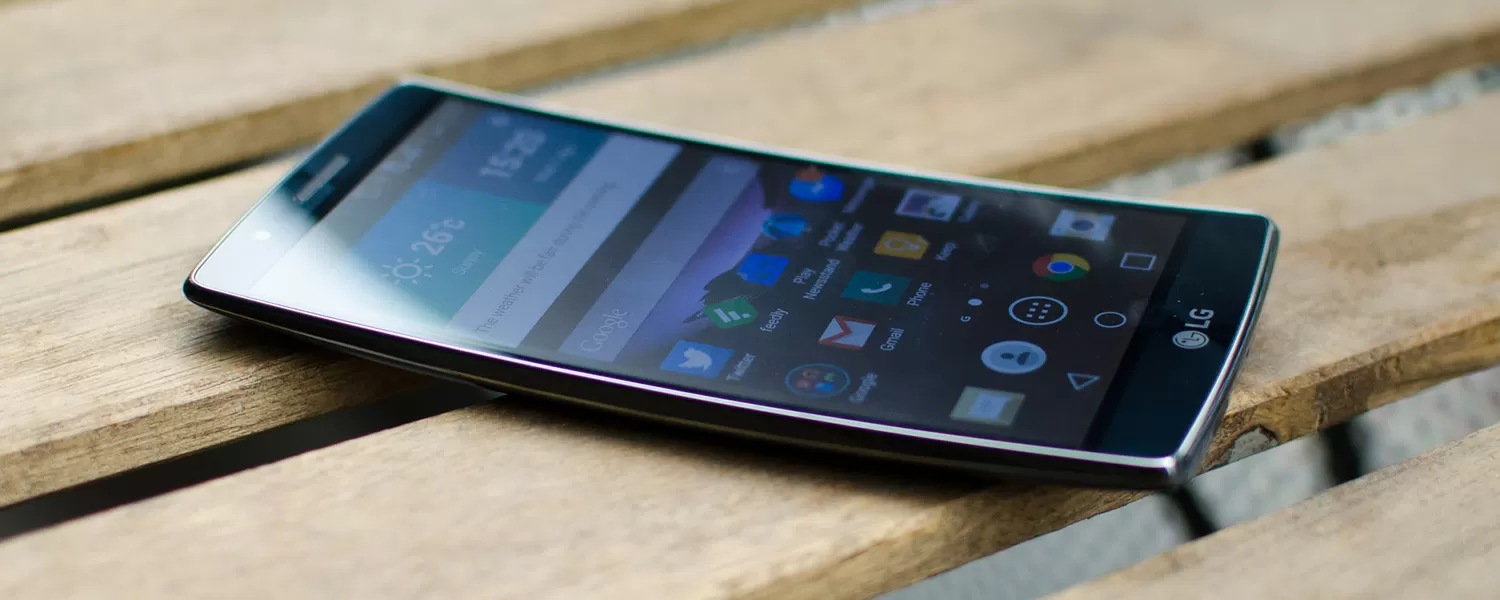 TechSpot is celebrating its 25th anniversary. TechSpot means tech analysis and advice
you can trust
.
When you buy through our links, we may earn a commission.
Learn more
.
Software & Camera
Most of the LG G Flex 2's software is identical to what was seen on the LG G3, although unlike the G3, the G Flex 2 comes loaded with Android 5.0 Lollipop out of the box. This does mean that you get all the tweaks and improvements that Google has brought to the table, except for Material Design, with LG opting to continue using the skin design we saw in their Android 4.4 builds.
While the G Flex 2's skin is mostly identical to its predecessor, there are a few tweaks that have been included with the update to Android 5.0. The notification panel has been simplified, as it now uses the carded layout for notifications that Google introduced with Lollipop. Notifications can now be seen on the lockscreen as well, like most other Android 5.0 devices. The Recent Apps menu has also been tweaked, making it fall more in line with the style of Lollipop.
Apart from those few visual changes, what you saw on the G3 is what you get in the G Flex 2. The UI is a little clunky and doesn't have the same modern, streamlined feel as stock Android 5.0. In many ways it could do with a visual overhaul, which I hope LG will deliver in their next flagship, or through an update to the G Flex 2.
However there are a ton of features to be found in the software, including floating app windows (QSlide) and split-screen applications (Dual Window), a fully-fledged remote control app (Quick Remote), and a pretty decent note taking app (QuickMemo+). I also like LG's Knock Code functionality, which allows you to turn on the display and unlock the device through a series of taps. The keyboard, however, isn't as good as I remember.
If you want to read more about the G Flex 2's software, head over to my review of the G3.
The LG G Flex 2 camera is the very same unit we saw in the LG G3. This means we're getting a 13-megapixel Sony Exmor RS IMX135 1/3.06" rear CMOS sensor paired with a 29mm-effective f/2.4 lens, optical image stabilization, and the laser-assisted autofocus system. The front selfie camera is again a Sony sensor, this time the IMX208 1/6" 2.1-megapixel sensor with a wide f/2.0 lens. Both cameras are capable of 1080p/30 video recording, although the rear camera can record at 4K as well.
I'm not going to spend a whole lot of time on the LG G Flex 2's camera, as you can read more about it in my review of the LG G3. However, as that device was released in June 2014, I will say that the G Flex 2's camera is still one of the better smartphone cameras on the market. The laser autofocus system is extremely fast and extremely accurate, besting all flagships on the market, and image quality is still also very good.
Most of the photos I took on the LG G Flex 2 are very sharp, thanks to a combination of OIS and somewhat aggressive post processing, which can introduce minor artefacts from time to time. In good lighting conditions, photos look excellent thanks to vibrant colors, accurate color tone and an appropriate level of exposure.
I wouldn't say the G Flex 2 is the best smartphone I've used in less ideal conditions, as the camera is somewhat prone to producing dull images indoors and on cloudy days. However, thanks to OIS you can still achieve indoor photos that are better than the majority of its competitors, with the occasional shot looking much better than I expected.
Despite having OIS, I wouldn't call the G Flex 2 a fantastic performer at night, and that's mostly due to the small pixels of the rear sensor. The selfie camera on the front also isn't that impressive, as it's just 2 megapixels in size, and I hope that's something LG addresses in their next flagship. I do, however, like the quality of video that the rear camera produces, as optically stabilized 4K looks fluid and generally great.