Only a few weeks now stand between you and that fateful morning of December 25th, but there's still plenty of time to purchase and wrap your list of gifts. But perhaps you don't even have a list yet! Well, if that's the case and you have a family of tech-fiends, our buying guide might just be your savior.

The TechSpot holiday gift guide is not your standard catalog-esque gift guide but one directed toward those special silicon lovers. So, fathers, brothers, husbands and sons rejoice as you spread the word about this thoughtfully compiled list of technology toys, utilities and gadgets. Perhaps it will pay off this Christmas and you won't be disappointed by that lovely pair of handwoven socks from your aunt.

Just like last year our recommendations have been arranged from least to most expensive.
The breakdown looks like this:

The basics - Gifts less than $150

Ubuntu (or another free Linux distro)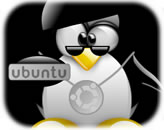 It'll cost you as much as a blank disc -

$0

Let's face it, you're young and you haven't got a budget to speak of. You do however have a spindle of dusty CDs or DVDs under your bed that could easily be transformed into a pretty exciting and adventurous gift for nearly anyone. There are quite a few Linux distros around that are free for the taking, but if you're going to start giving one away as a gift to people, it may as well be one with a large support community. For the more technically challenged gift recipients, a Live CD packed with some basic applications might work even better.

Geeky t-shirt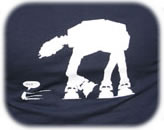 Express your inner geek -

$20

Why not allow your geek to express itself loud and proud without the suspenders and get them a shirt from SplitReason.com. Some of our favorites include the gaming lifestyle and run R2!




TV-B-Gone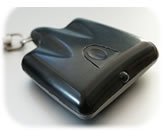 Prank your friends, or maybe... -

$20

The TV-B-Gone remote control is programmed with 209 separate codes to turn TVs on and off guaranteeing you the ability to shut down nearly any TV you come across. It has a range of 20-50 feet and is claimed to turn off 90% of TVs within 17 seconds. While this may not be a practical gift, with a price tag of $20 or less it's certainly not going to dent your pocket and will provide for a bit of laughter.

Not to give you any bad ideas, but, just earlier this year Gadget blog Gizmodo used the TV-B-Gone to turn off dozens of televisions throughout the CES expo. That video can be found here for a good laugh.

DVDs/Blu-ray movies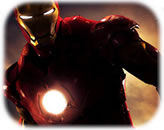 Iron man in Blu-ray, sweet! -

$20+

Everyone enjoys a quiet evening with some snacks and their favorite action hero, so a DVD or two is a feasible gift for even the most impossible person to buy for. Some of the more anticipated titles of this holiday season include Iron Man, The Dark Knight and Indiana Jones and the Kingdom of the Crystal Skull.

It's also not a bad idea to take a look at some of previous year's classics and cult movies like Fight Club, Tron, American Psycho, Equilibrium, The Matrix/The Lord of the Rings/Bourne/Ocean's and X-Men trilogies, The Boondock Saints, Clerks 1 & 2, Office Space, 300, Gladiator, Batman Begins (to accompany The Dark Knight), Kill Bill Volume 1 & 2, 28 Days/Weeks Later, James Bond Collector's Set, The Sopranos and 24 (series).

Games and more games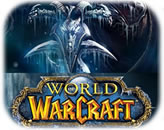 This season's blockbusters and picks -

$40+

Video games have reached an all-time high on the sales charts. If you are reading this, odds are someone on your list plays video games and so we've compiled a list of the most popular titles out there for the PC: Far Cry 2, WoW: Wrath of the Lich King, Call of Duty: World at War, Fallout 3, Left 4 Dead, Need for Speed Undercover, Command & Conquer: Red Alert 3, Dead Space, World of Goo, Crysis Warhead, Sins of a Solar Empire, Galactic Civilizations II Twilight and Mass Effect.

Good console games are also aplenty, here's just a shortlist: Mirror's Edge, Dead Space, Mortal Kombat vs. DC Universe, Grand Theft Auto IV, Metal Gear Solid 4, Super Smash Bros. Brawl, Gears of War 2, Wii Fit, Braid, Resistance 2, Banjo-Kazooie, Fable II, LittleBigPlanet, Madden NFL 09, and the list goes on.

Remember to check if the game is available for your console of choice and notice that we didn't repeat any titles from the PC list which are also available for consoles like Fallout 3.

Premium gaming mice
'Cause every wee bit counts -

$50-$80

As the gaming industry explodes, the gaming accessory industry follows, and something that every PC gamer can appreciate is an edge on their opponent; which is precisely what a solid gaming mouse ought to provide. There are simply too many shapes, sizes and feature-sets to cover in this mere holiday guide, but a handful of picks are: Logitech G5, G9 and MX Revolution, Microsoft Habu, Razer Lachesis and DeathAdder.

Also check out our in-depth comparison of some top gaming mice on the market, check out our mouse shootout here.

Star Wars Force FX Lightsaber
The ultimate Star Wars fan toy -

$99-$120

The only thing better than buying one authentic Star Wars movie Lightsaber would be buying two Lightsabers so you can duel with the other Star Wars lover in your family. These 'real' Lightsabers feature a sturdy blade that is permanently attached to a durable metal hilt and ignites with realistic effects, authentic sounds and is a licensed collectible. They come in a few colors: red (Darth Vader - Episode IV: A New Hope), blue (Luke Skywalker) and green (Yoda Episodes II & III).

Das Keyboard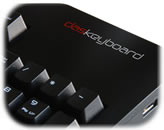 If you are aiming to buy a gift for someone that's been using PCs since the early IBM models in the '80s, look no further. This keyboard will engulf them in nostalgia with its mechanical gold-plated key switches which release an ancient and yet distinctly familiar audible click. With a mission to be the best keyboard on the planet, even if your geek isn't quite that old school you can pretty much bet they'll appreciate this as a gift. See our review.

Logitech Pure-Fi Elite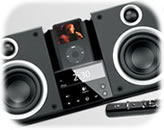 Oomph for your iPod -

$130

If you have your heart set on finding an astonishing set of iPod speakers, feast your eyes on Logitech's Pure-Fi Elite. Reviewers all around are praising the performance of these speakers and when you combine its awesome sound output with its handy feature set, you really can't go wrong. One thing to note is that the Pure-Fi Elite are a tad larger than some competitors, so if you're aiming for the ultimate in portability, you may want to compare before laying down your cash. If you know a music lover that can't seem to detach themselves from their iPod, this may make for the perfect gift.

Should you be seeking for a more portable system consider the smaller Pure-Fi model, the Pure-Fi Anywhere and the Altec Lansing inMotion iM600.