We take pride in
bringing you the latest coverage in graphics cards
when new products are announced as well providing an extra outlook with game-specific GPU performance reviews. However, with an ever-changing scenario, it can be hard to keep up with the pace of things. For that reason, we published
a digested version
of our recommended budget and mid-range graphics cards last February. In addition to listing our top picks (which all happened to be ATI-based boards at the time), we created a second column of the closest Nvidia offering, providing a quick and simple reference for anyone looking to upgrade their video card.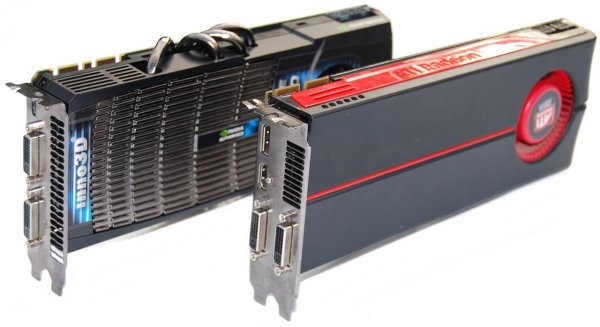 While there are many fantastic solutions for gamers on a budget, anyone who's serious about
fortifying their machine for the pending release of Crysis 2
is probably looking for something a bit more robust. For that reason, we've decided to expand on the previous article, focusing on today's enthusiast-oriented GPUs, scaling from $200 upward.
Read the complete article.