OCZ Agility 2
What would an SSD round-up be without an OCZ product? We actually have a few different drives from this manufacturer but first let's look at the Agility 2 40GB. The original Agility series was featured in our last SSD round-up where we looked at the 120GB version priced at $270. This model ended up being crowned as the best value SSD of the bunch. At the time $2.25 per gigabyte was hard to beat and even today these drives still represent pretty good value.

Controller = SandForce SF-1222 (a.k.a. SF-1200)
Cache = NA
Memory = Intel 29F32G08AAMDB (32GB 34nm MLC)
Read/Write = 280MB/s - 270MB/s (40GB model)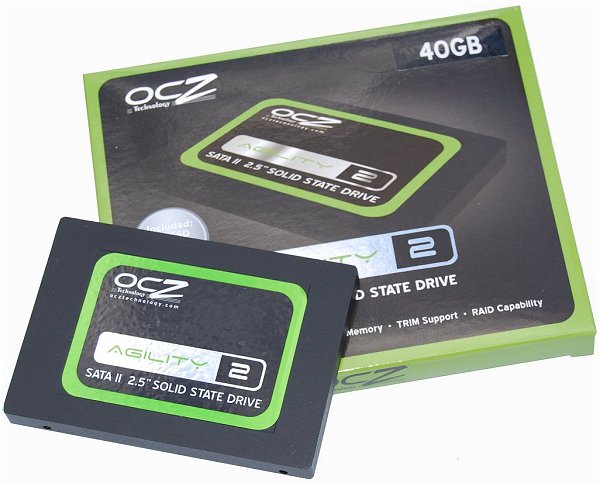 The new Agility 2 series has ditched the Indilinx Barefoot controller used by the original and has picked up the award winning SandForce SF-1200 which is also found in their Vertex 2 series. However, the Agility 2 uses cheaper Intel 29F32G08AAMDB NAND flash memory chips, which are the same used by the ADATA S596 Turbo 32GB SSD.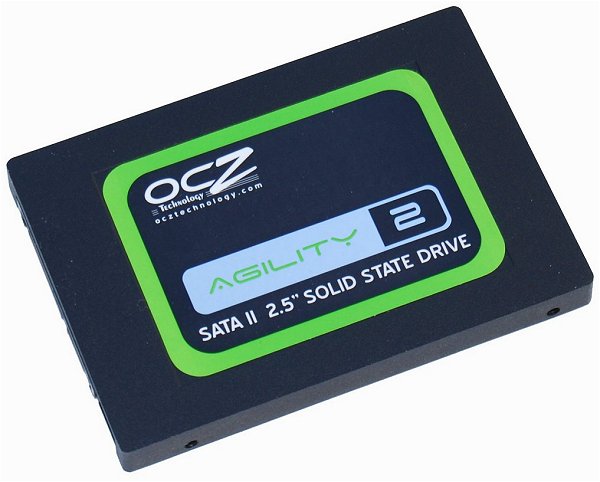 In total there are twelve 4GB chips providing a total capacity of 48GB. However, only 40GB of the total 48GB is in effect as the SandForce controller features a technology called "DuraWrite" that sets aside ~20% of the total space. This technology is designed to reduce write amplification and extend endurance.
Ultimately this hurts the value of the Agility 2 series, though. The 40GB version costs $135, making it our most expensive SSD yet. At this price users are paying $3.37 per gigabyte which is also considerably more than the original Agility series.

However, looking at the entire range it appears that only the 40GB models offer such poor value. Case in point, the 60GB version costs just $2.51 per gigabyte and offers 20GB more storage for an extra $16. Priced at $151, the Agility 2 60GB would have been just acceptable for our article and would have likely made for a better choice.
There is a redeeming feature of the series as a whole, though, and that is the incredible read/write sequential performance across the board. OCZ claims that the 40GB drive can provide a read/write throughput of 280MB/s - 270MB/s which is considerably greater than any of the other drives we have looked at so far. Like the competition, OCZ has slapped a 3 year warranty on the OCZ Agility 2 series and included a 2.5 to 3.5-inch mounting bracket for use in desktop computers.