Posts: 15,098 +191
Staff member
In brief: Graphics card add-in board (AIB) shipments increased 2.9 percent quarter over quarter according to the latest findings from Jon Peddie Research. That is above the 10 year average of a 9.7 percent decline and while it indicates a healthy and vibrant market, it is nowhere near what we were seeing around this time last year.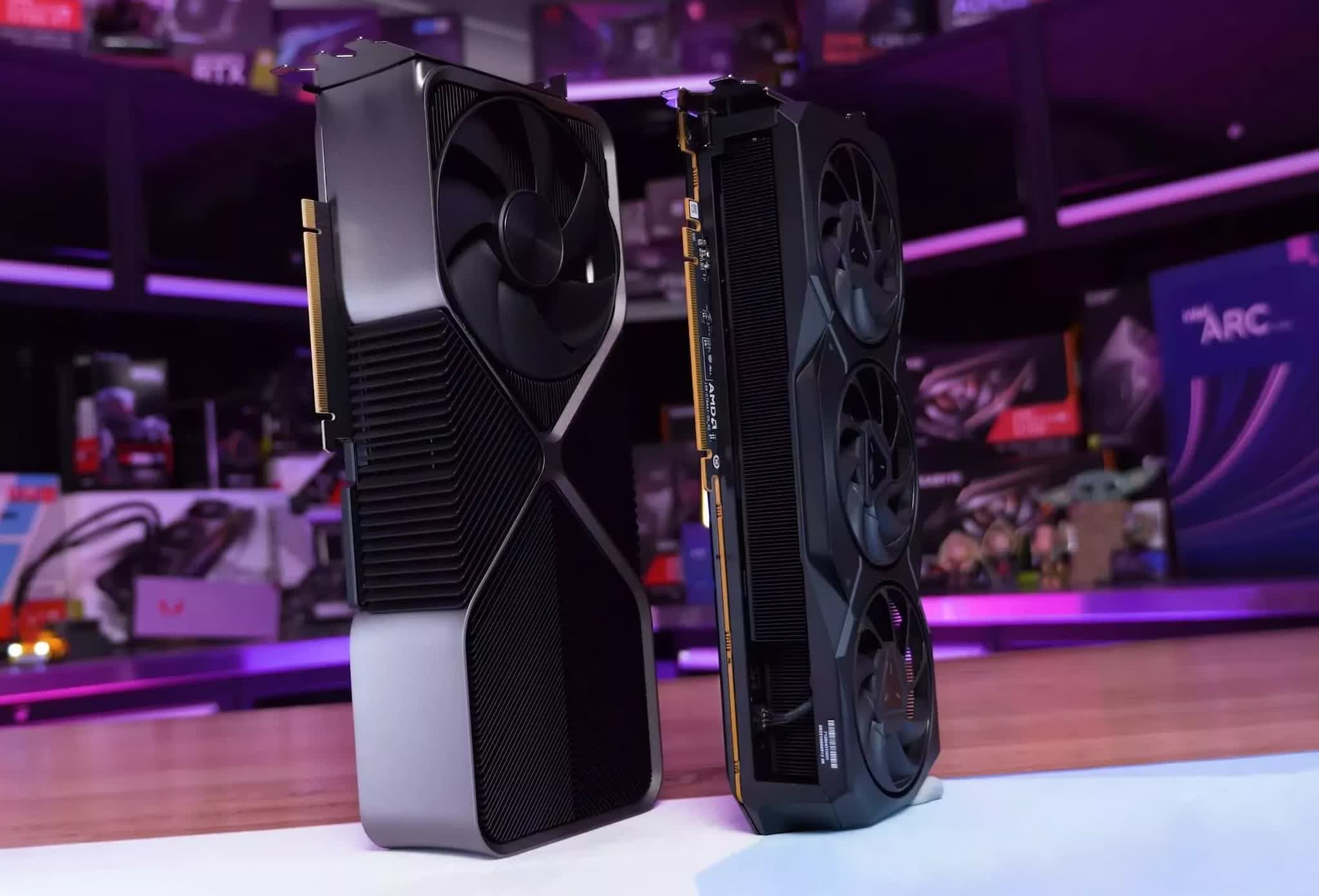 As JPR highlights, total AIB shipments in the second quarter of 2023 were down 36.3 percent compared to the same period a year ago.
AMD's market share increased from 12 percent in Q1 to 17 percent in the second quarter, while Nvidia's fell from 84 percent to 80.2 percent. Intel, which only recently entered the desktop AIB market with its Intel Arc line, captured a two percent share in the second quarter but is expected to add more to its market share starting in 2024.
Peddie said the robustness of the second quarter was better than forecasted, and points to older inventory finally starting to clear out. New games like Starfield, Peddie added, are prompting some to upgrade their graphics cards in order to exploit all the richness that such titles can deliver.
Related reading: Starfield GPU Benchmark
Looking ahead, Peddie expects Q3 to be another positive quarter that is encouraging for the PC industry in general. Putting on the binoculars, Peddie believes the AIB market will grow by seven percent in the next three years.
JPR analyst C. Robert Dow said the midrange segment has historically been the most popular among gamers, pointing to recent releases like the RTX 4060 and 4060 Ti. As Steven highlighted in his reviews, however, neither are compelling options for gamers - at least, at their launch prices.
Midrange versions of AMD's 7000 series are also in the pipeline, Dow noted.
JPR has been tracking AIB shipments for decades. Since 2000, more than 2.1 billion graphics cards have been sold worldwide worth an estimated $476 billion. In the last four quarters alone, the AIB market has generated $19.4 billion.
https://www.techspot.com/news/100057-aib-shipments-rise-q2-market-reaches-healthy-vibrant.html