Posts: 4,044 +1,362
Staff member
What just happened? As of Friday, Apple will no longer list unlicensed apps in mainland China. The lockdown is due to China's Ministry of Industry and Information Technology (MIIT) requiring apps to possess a valid Internet Content Provider (ICP) filing number. To get an ICP number from the MIIT, the app maker must have a physical presence in China through a branch office or by hosting the backend there. Otherwise, it must go through a Chinese publisher.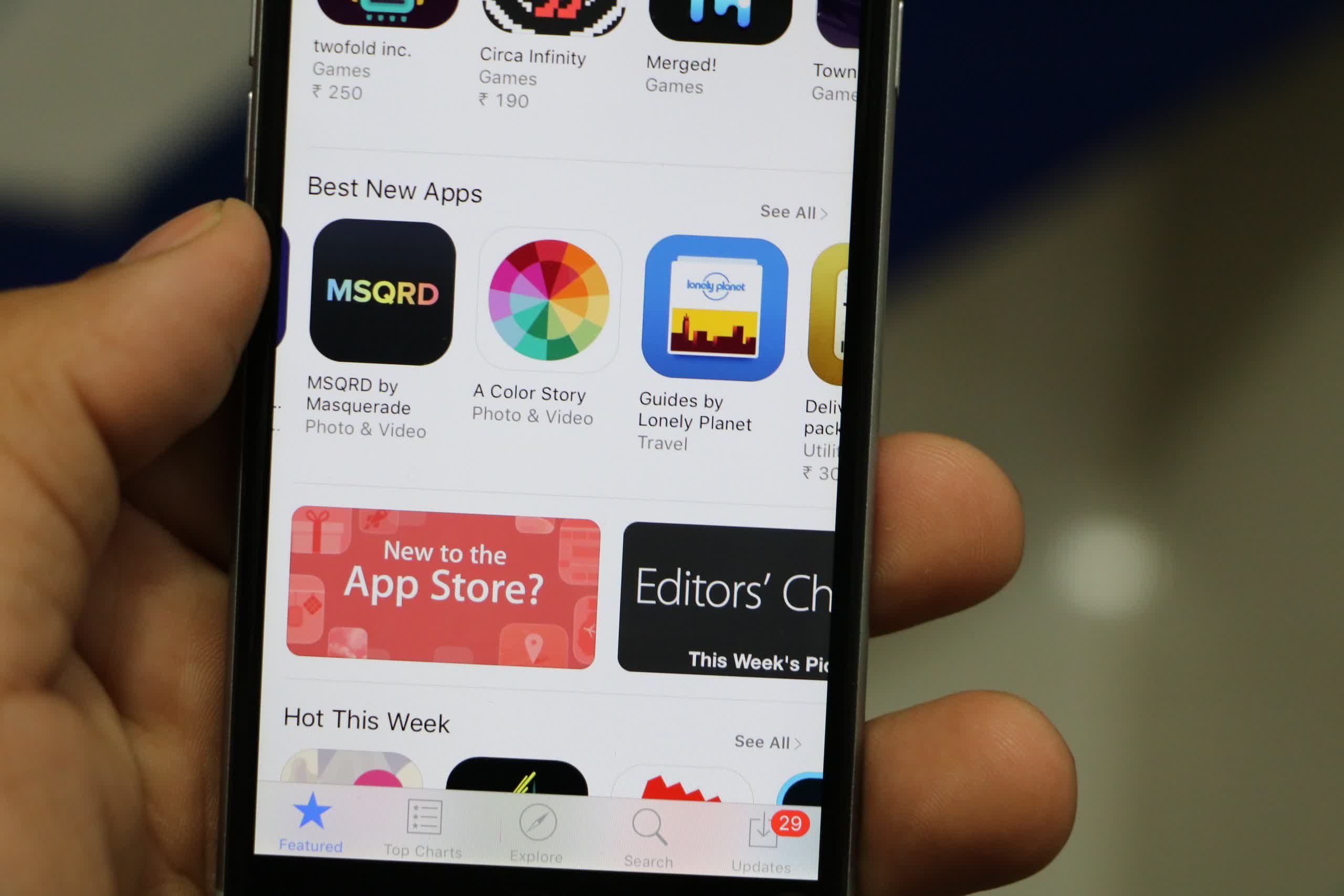 Downloading iPhone apps in China just got a whole lot harder. On Friday, Apple began complying with new Chinese regulations that require apps sold in China to carry an Internet Content Provider (ICP) license. Until now, Cupertino has taken advantage of a loophole that allowed users in China to download apps through a VPN.
However, that loophole has evaporated since China now requires apps to list their ICP filing number in their description. So, Apple has to lockdown any app without licensing information, including YouTube, Facebook, X, WhatsApp, and others.
Furthermore, to get an ICP license, apps must maintain a presence in China. This requirement essentially excludes the overwhelming majority of titles on the App Store.
"In order to comply with the new rules, app developers now must either have a company in China or work with a local publisher," Rich Bishop, co-founder of app publishing firm AppInChina, told Reuters in August. AppInChina is flourishing since it exists solely to fulfill MIIT requirements for app licensing.
The ICP requirement is just the tip of the iceberg regarding mobile app regulations in China. According to Apple's developer support pages, in addition to the ICP documentation, apps that wish to sell in China may also have to get additional licensing. Here's a list of requirements:
Games must secure an approval number and apps with books and magazine content must secure an internet publishing permit from China's National Press and Publication Administration (NPPA)
Apps with religious content must secure an Internet Religious Information Permit from China's National Religious Affairs Administration (NRAA)
Apps with news content must obtain an Internet News Information Permit from the Cyberspace Administration of China (CAC)
Documentation must be valid, current, and listed in the "App Information" tab to be available in mainland China.
China has a long history with Apple and others for over-regulating internet and app content. In 2016, Apple had to shut down iTunes, Movies, and Books (formerly iBooks) in China. In 2017, it had to remove VPN apps. In August 2018, it purged 25,000 apps that fell under the country's definition of "gambling." Two years later, it flushed thousands of games.
In 2020, Analysts expected continued overregulation would virtually or literally shut the App Store down in China. While Apple has not officially taken such a drastic step, the requirements for listing in the communist country effectively make it prohibitive for most apps to remain available.
https://www.techspot.com/news/100368-new-chinese-law-forces-apple-lock-down-regional.html