Posts: 9,359 +119
Staff member
Facepalm: Buyer's remorse can be something we all experience, especially when paying thousands or millions of dollars for a digital image of a simian. But that's what the Bored Ape Yacht Club NFT craze was all about, and investors are suing parent company Yuga Labs, celebs, and now Sotheby's auction house as they feel tricked into buying them.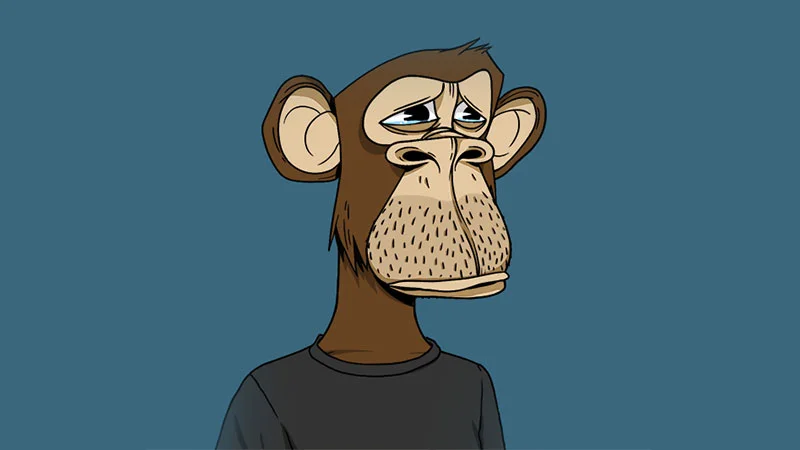 During the height of the crypto craze when non-fungible tokens were seen as sound investments and people were paying comical amounts of money for them, Sotheby's sold a set of 101 Bored Ape Yacht Club NFTs for $24.4 million. Ars Technica notes that the price was way above the $12 million to $18 million that pre-auction estimates predicted, and worked out at about $241,000 per image.
Today, Bored Ape NFTs sell for a floor price of $48,672. We've seen plenty of stories about people who payed a fortune for an NFTs a couple of years ago, only to now sell them for a fraction of that original amount: Justin Bieber paid $1.2 million for a Bored Ape, but it was valued at $69,000 at the end of last year. It's not just Bored Apes, either. The person who paid $2.9 million for an NFT of the first-ever tweet, from then-CEO Jack Dorsey, managed to attract a high bid of just $1,871 when trying to sell it in July.
In December, a class-action lawsuit was filed against parent company Yuga Labs and its executives over claims it secretly paid celebrities to promote the NFTs, thereby artificially increasing the digital assets' prices. Dozens of celebrities were named in the suit, including Justin Bieber, Snoop Dogg, Serena Williams, Madonna, The Weeknd, Kevin Hart, DJ Khaled, Gwyneth Paltrow, Paris Hilton, Jimmy Fallon, and Steph Curry.
On August 4, an amended complaint was submitted to the suit that added Sotheby's as a defendant. The amendment claims Yuga colluded with Sotheby's "to run a deceptive auction." Following the $24.4 million sale, a Sotheby's representative described the winning bidder as a "traditional" collector. According to the lawsuit, the buyer turned out to be crypto exchange FTX. The same FTX that imploded and whose founder, Sam Bankman-Fried, is in jail awaiting trial.
The lawsuit claims the sale was "rooted in deception" and lent the Bored Ape NFTs "an air of legitimacy" designed to generate hype and investor interest around the brand.
Yuga Labs and Sotheby's are accused of violating the California Unfair Competition Law, the California Corporate Securities Law, the US Securities Exchange Act, and the California Corporations Code.
Sotheby's told CNN that the "allegations in this suit are baseless, and Sotheby's is prepared to vigorously defend itself." Yuga Labs called the allegations "completely without merit or factual basis."
https://www.techspot.com/news/99834-bored-ape-yacht-club-nft-owners-sue-sotheby.html