Something to look forward to: EA confirmed the next installment of its F1 driving simulation series would hit Steam, the Epic Games Store, the EA app, and consoles on June 16. With the launch less than two weeks away, the publisher has revealed the final details on PC specs and features.
Starting Tuesday, customers pre-ordering EA Sports F1 23 can pre-load the PC version. The company also offered players a look at the PC settings screen and other PC-specific features.
The F1 23 graphics menu includes settings for lighting quality, post-processing, shadows, particles, crowds, mirrors, weather effects, ground cover, trees, and reflections on cars and helmets. Playing the game requires at least an Nvidia GeForce GTX 1050 Ti or AMD RX 470, but EA recommends a GTX 1660 Ti or RX 590 for those wanting the highest graphical fidelity and effects without ray tracing.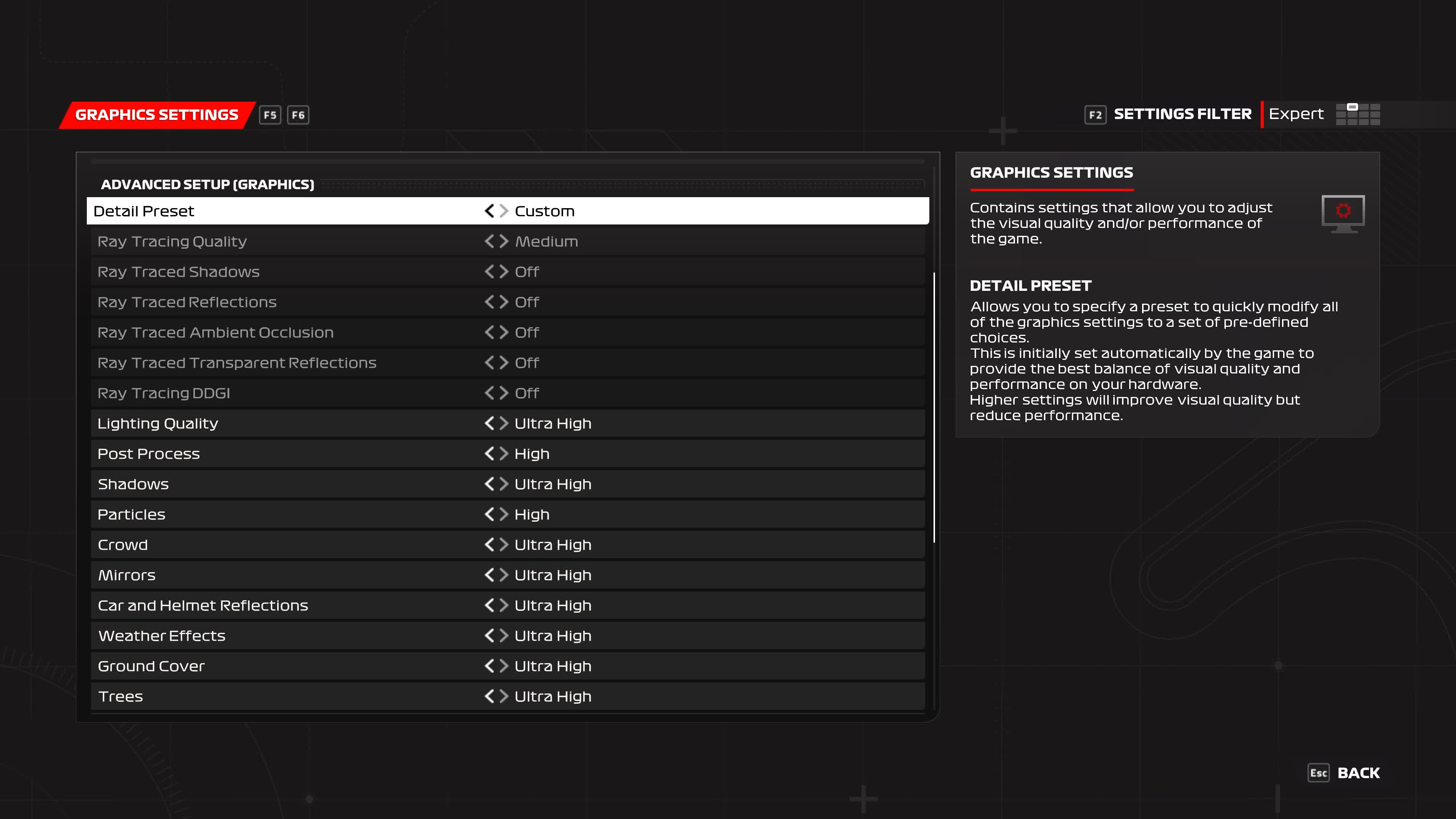 Click to enlarge
The title's announcement last month confirmed ray tracing without offering precise details. We now know that F1 23 includes ray-traced shadows, reflections, ambient occlusion, transparent reflections, and dynamic diffuse global illumination. However, players will need a bit more horsepower with ray tracing enabled. The minimum GPU requirement is an RTX 2060 or Radeon RX 6700 XT, but EA recommends an RTX 3070 or RX 6800 for the ultimate experience.
Players can export high-resolution screenshots and videos in flat-panel and 360-degree modes, with the latter intended for VR users. Furthermore, the ability to share and download custom racing setups through Steam Workshop returns from last year's entry. Eye tracking is also still supported.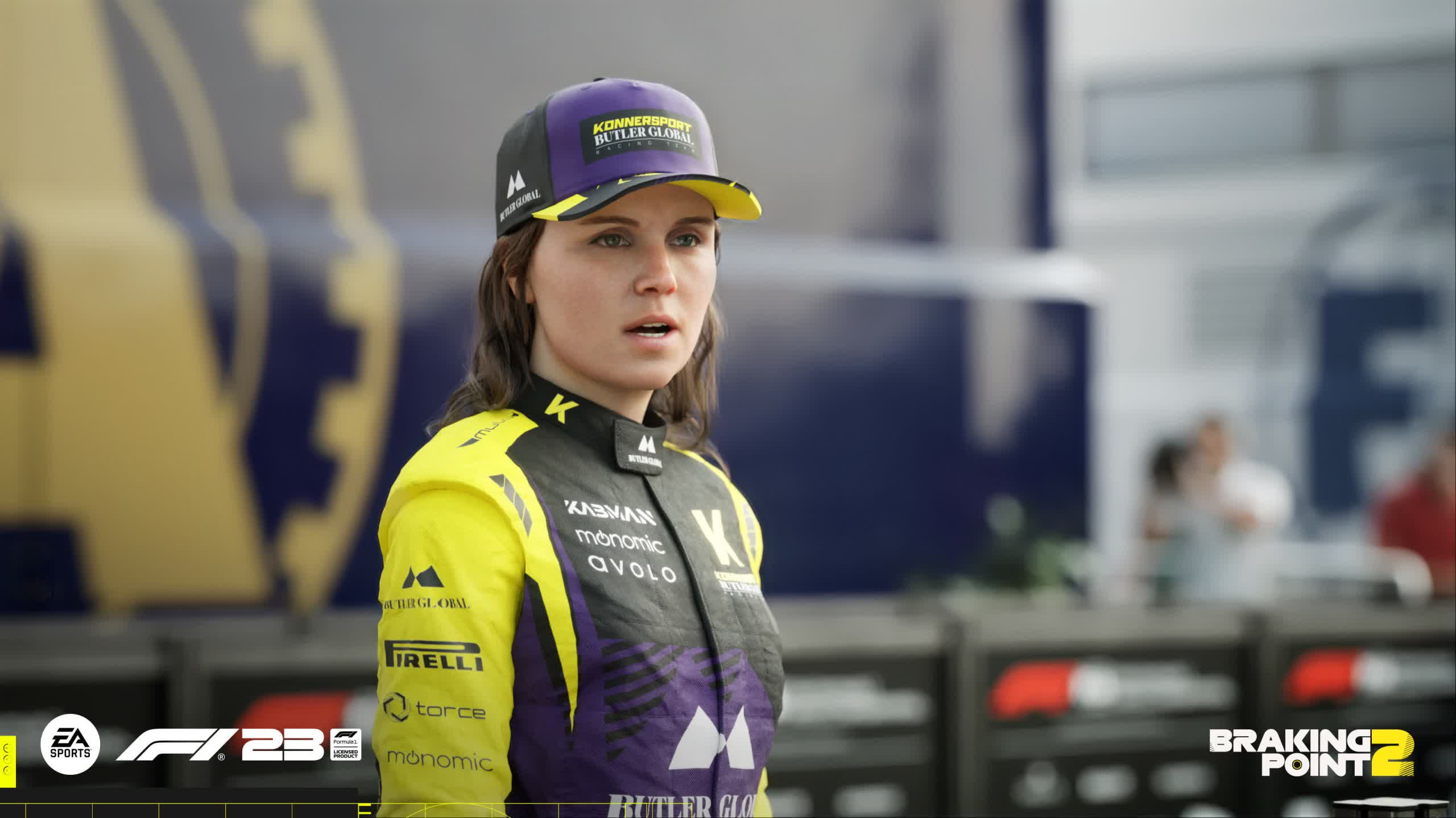 Additionally, EA recently revealed the F1 23's complete soundtrack list, now available through Spotify. It includes music from Swedish House Mafia, Skrillex, Tiësto, The Chemical Breathers, and others.
The game will have 26 courses at launch, including the Shanghai International Circuit, Portimão in Portugal, Circuit Paul Ricard in France, the Las Vegas Strip Circuit, Lusail International Circuit in Qatar, and more. This year's entry will also feature the sequel to F1 22's cinematic single-player story mode, Breaking Point.
Look for EA Sports F1 23 on June 16 for PlayStation 4, PlayStation 5, Xbox One, Xbox Series consoles, Steam, the Epic Games Store, and the EA app. Pre-orders can start playing on June 13.
https://www.techspot.com/news/98969-ea-sports-details-f1-23-pc-exclusive-features.html