Rumor mill: Lenovo's full spec sheet for their new handheld gaming PC, including release date and price, has finally emerged after a month of leaks. Under the hood, it looks similar to the Asus ROG Ally and the latest GPD Win. However, Lenovo offers a more ambitious visual experience with more pixels and optional AR glasses.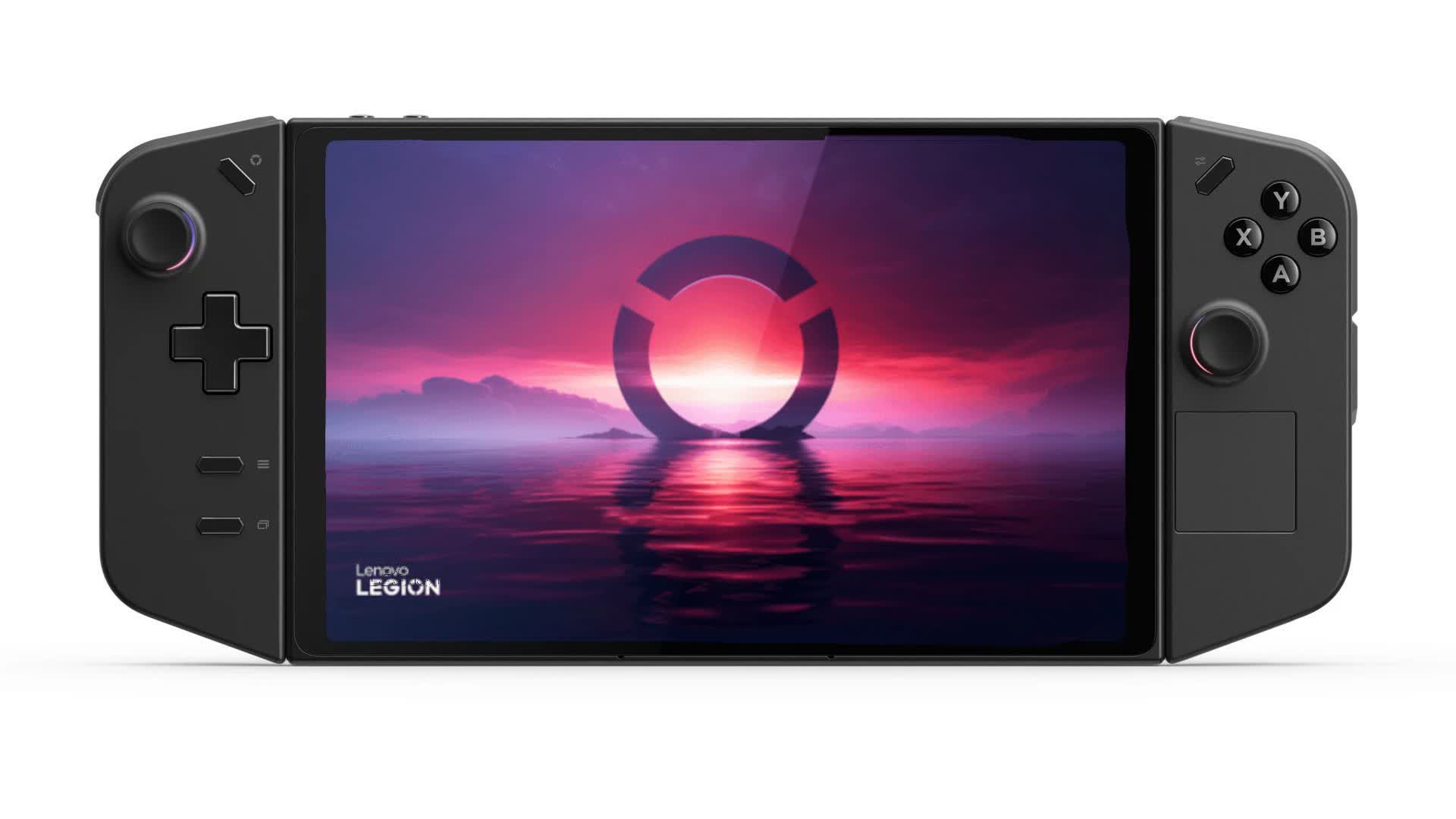 A source has given Windows Report a PR sheet containing all the critical details of Lenovo's upcoming Legion Go handheld gaming PC. If the materials are genuine, then the company will unveil it this Friday at the start of the IFA 2023 trade show in Berlin and ship the device in October for $799.
Predictably, the Legion Go features AMD's Ryzen Z1 Extreme – the same chip powering the Asus ROG Ally and the 2023 model of the GPD Win 4. With a 3.3 GHz base clock, a 5.1 GHz boost clock, eight cores, and 12 RDNA 3 CUs, the APU is a variant of the Ryzen 7 7840U with wattage and voltage specifically tweaked for gaming.
One of Legion Go's most significant advantages over Asus and GPD is its 8.8" 2560 x 1600 pixel QHD IPS screen with VRR and a maximum refresh rate of 144Hz. That's quite a leap over the leading competing system, the ROG Ally, with its 1080p screen and 120Hz VRR. Still, some might question the value of higher resolutions on tiny 8-inch screens. Plus, Giving the same processor a higher burden of pixels can cause lower frame rates and battery life, especially when Lenovo's two-cell 49.2 WHr battery is only marginally better than the other handhelds.
August 28, 2023
Since these devices are PCs, users don't have to play every title at 1600p or 1080p, which reveals an advantage in Lenovo's choice of resolution. Setting a game to 720p or 800p enables an even 2x integer scale (the former leaving black bars on the top and bottom of the screen), which should look good enough on a portable display while improving performance and conserving power.
Another notable difference with the Legion Go is its 7,500 Mhz LPDDR5X RAM, which should be markedly faster than the LPDDR5 memory in the GPD Win 4, ROG Ally, and Steam Deck. Internal storage space goes up to 1TB – roomier than the highest capacities offered by Valve and Asus but far short of GPD's 4TB maximum.
Lenovo also revealed a $499 pair of Micro OLED AR glasses that simulate a virtual 1080p 60Hz screen and receive a signal from any USB-C device. The Legion Go features two USB-C USB ports with USB 4.0, DisplayPort 1.4, and Power Delivery 3.0.
The features lie under Lenovo's most striking choice – its previously leaked Nintendo Switch-like form factor with a detachable split controller. The separated screen or AR glasses could likely become a decent portable panel for streaming 1080p media, with the controller as a remote.
Like the other portable devices competing with Valve, the Lenovo Legion Go comes with Windows 11, and the company will include three free months of Xbox Game Pass Ultimate. However, modders recently released a customizable cloned version of the Steam Deck's Linux-based OS that can run on other PCs, including handhelds.
https://www.techspot.com/news/99943-lenovo-legion-go-handheld-pc-leak-reveals-october.html