Posts: 15,107 +191
Staff member
In brief: Gamers won't have to wait until July to get their hands on Nvidia's next Ada Lovelace graphics card. Team Green on Wednesday said the GeForce RTX 4060 (non-Ti model) will be available to order from June 29 at 6 am Pacific, and will start at $299.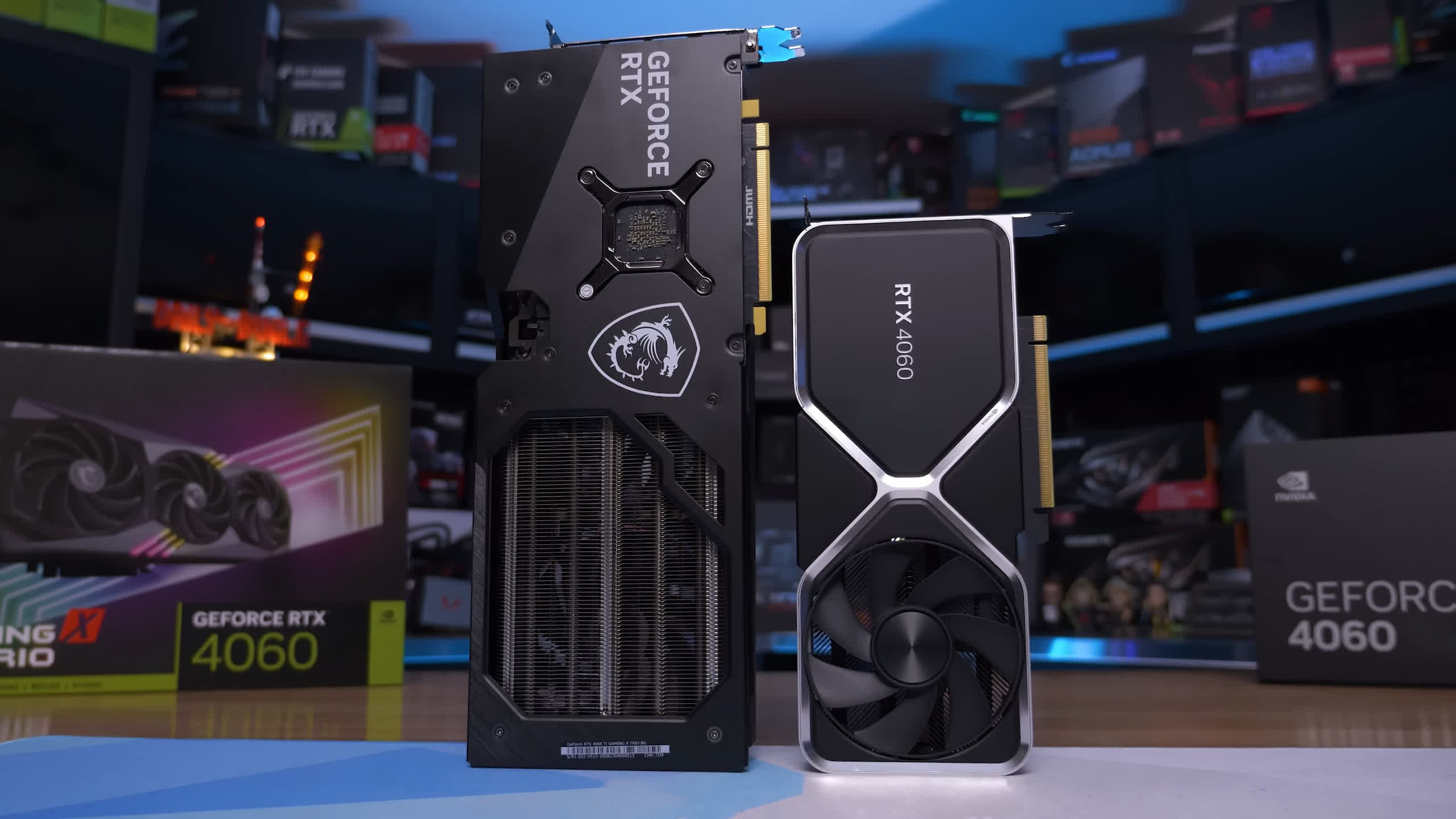 Nvidia introduced the RTX 4060 family last month, which includes the RTX 4060 Ti 16 GB, the RTX 4060 Ti 8 GB and the base model RTX 4060. The latter will feature 3,072 CUDA cores, a base clock of 1.83 GHz (boost clock up to 2.46 GHz), and 8 GB of GDDR6 memory with a 128-bit wide bus. It carries a TGP rating of 115W.
According to Nvidia's internal testing (which is all we have to go on right now), the RTX 4060 should offer a decent performance bump over the last-gen RTX 3060 and significant gains compared to the aging RTX 2060. With DLSS 3 frame gen, performance is even more impressive. The price is not astronomical, either, which should put it within reach of more gamers.
(Click to expand)
Of course, manufacturer-supplied benchmarks should be taken with a grain of salt as they no doubt represent the best case scenario for the product being tested. Real-world results across an array of titles could vary wildly, but we will have to wait until reviews hit the web to know for sure.
Our own Steven Walton recently took a look at the GeForce RTX 4060 Ti (8 GB model) and came away less than impressed. At $399 and with only 8 GB of memory, the card proved to be a poor value that was woefully inadequate in testing.
The third card in Nvidia's RTX 4060 family is the 16 GB variant of the RTX 4060 Ti. Back in May, Nvidia said it would start at $499 and launch sometime in July. An extra $100 seems like a lot for double the VRAM, but we shall see how it stacks up in testing come next month.
https://www.techspot.com/news/99074-nvidia-geforce-rtx-4060-goes-sale-june-29.html