Built and Tested: PC Buying Guide Machines Benchmarked
Page 6 :

Encoding Performance By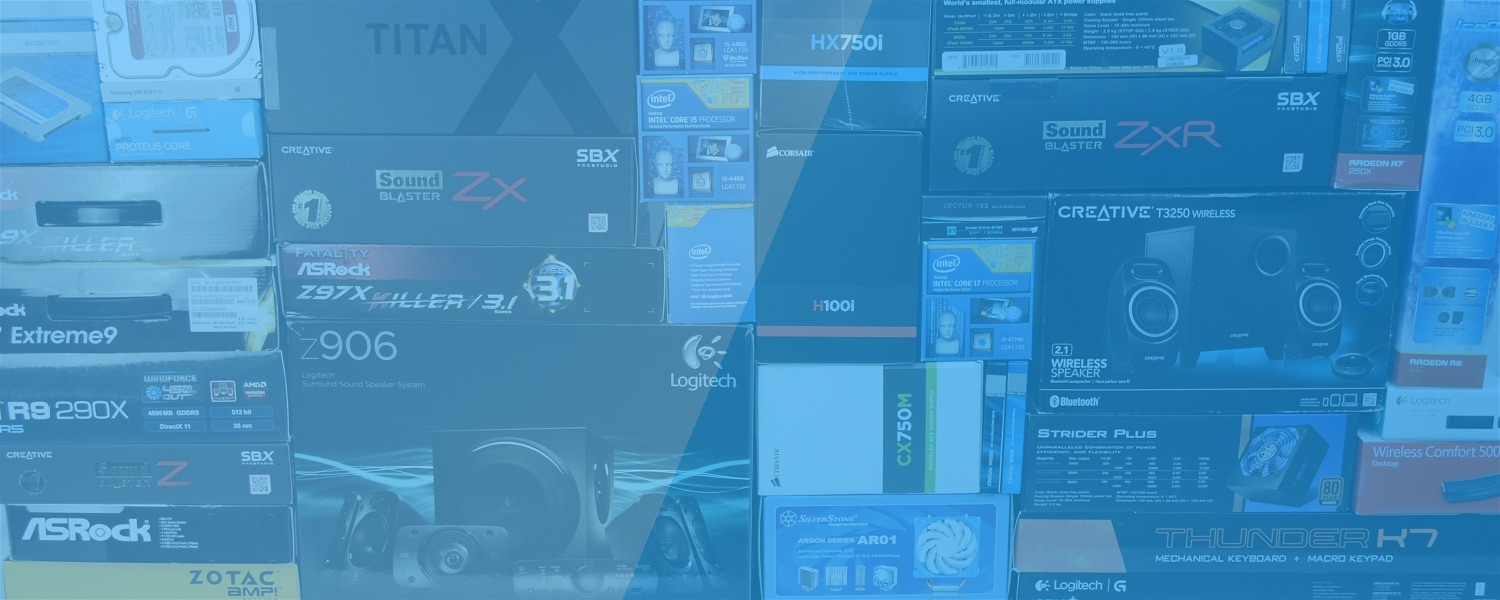 TechSpot is celebrating its 25th anniversary. TechSpot means tech analysis and advice
you can trust
.
When you buy through our links, we may earn a commission.
Learn more
.
Encoding Performance
Starting from the bottom, the Budget Box delivered 116.2fps, the Entry-Level Rig and with 162.4fps (40% faster), the Enthusiast's PC was another 54% faster with 250.2fps, while the Luxury System was yet 19% faster. As quick as the Luxury System was, the Extreme Machine peaked at 378.4fps, 27% faster.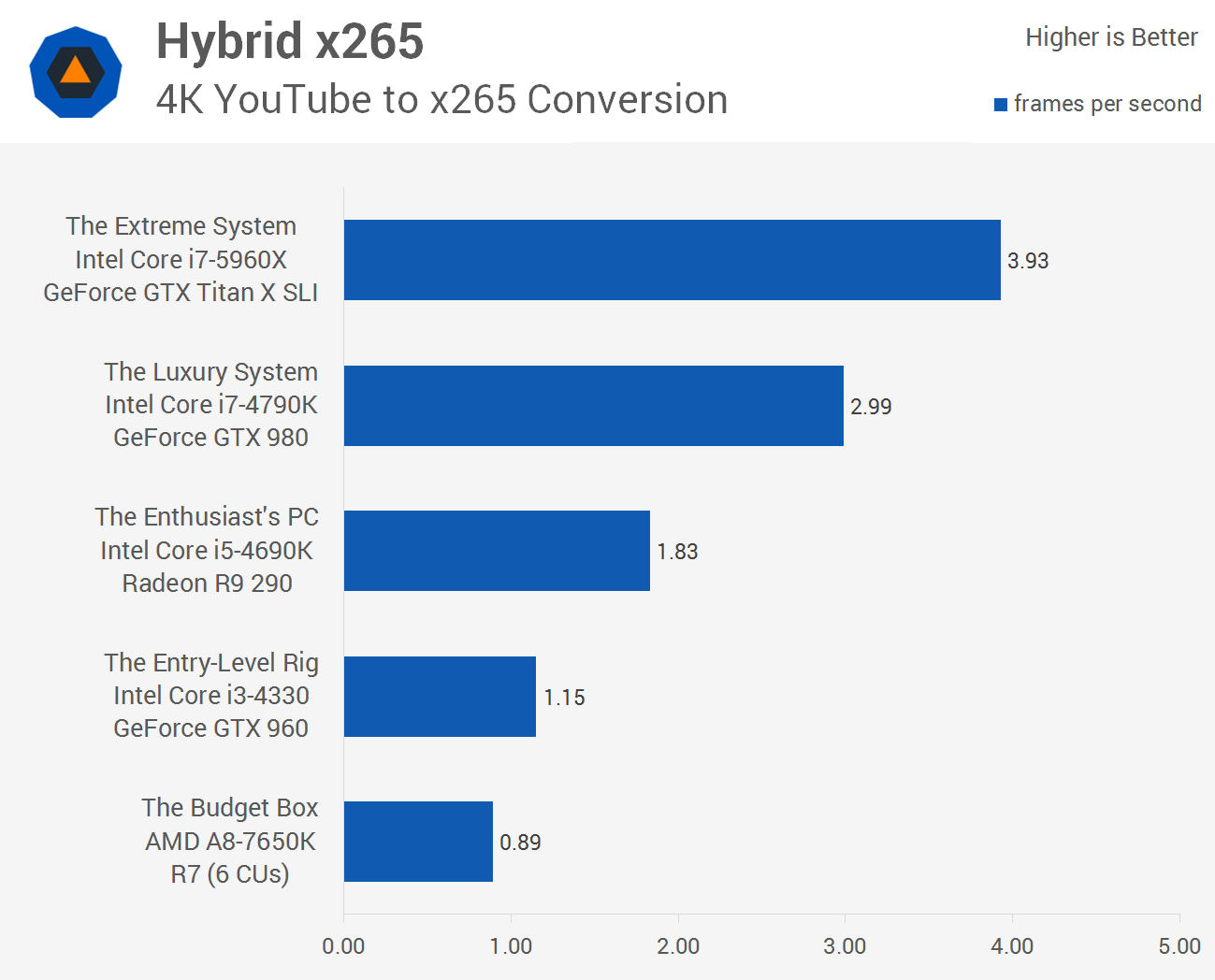 Similar performance margins are seen when testing Hybrid x265, as the Extreme Machine rendered almost 4fps making it 31% faster than the Luxury System. Meanwhile the Luxury System was 63% faster than the Enthusiast's PC, which was 59% faster than the Entry-Level Rig.
The Entry-Level Rig was just 29% faster than the Budget Box which rendered just 0.89fps.
The x264 Benchmark is our only synthetic encoding test, though the margins are similar to what we saw when testing with HandBrake and Hybrid.
Those using TMPGEnc Video Master Works won't find any performance difference between the Extreme Machine and the Luxury System, while both were a little over 25% faster than the Enthusiast's PC.