Built and Tested: PC Buying Guide Machines Benchmarked
Page 5 :

Application Performance By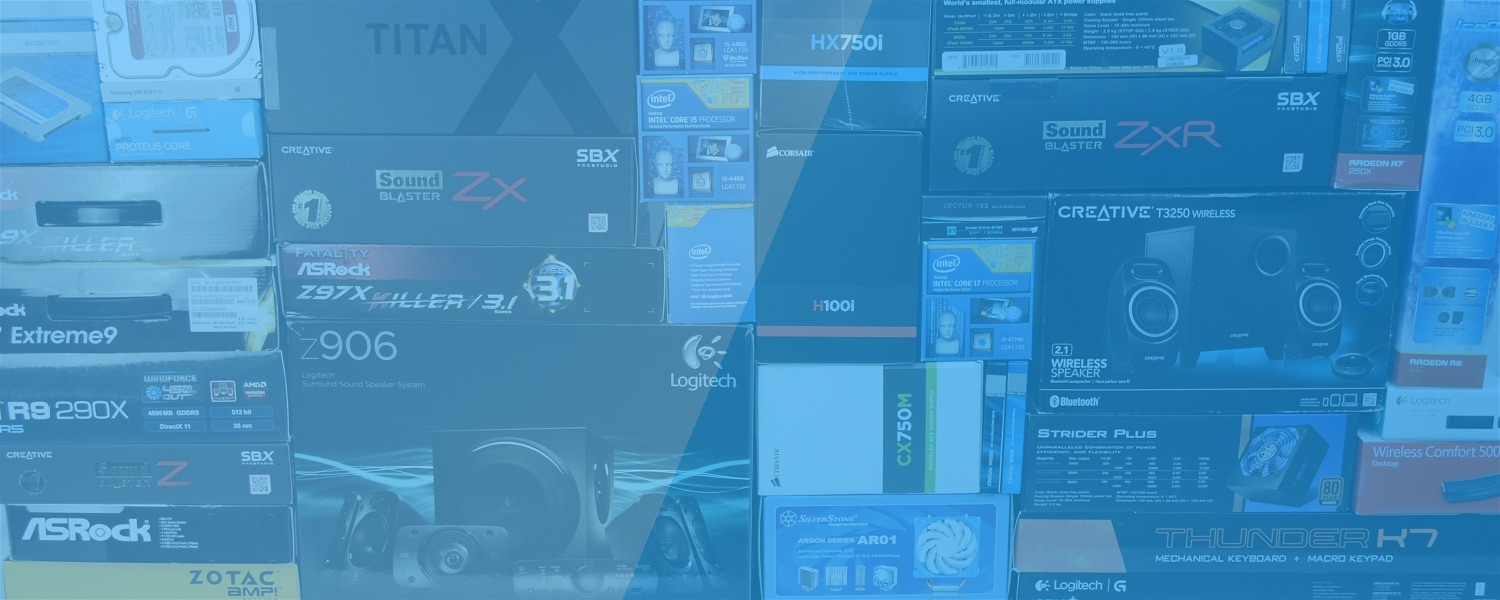 TechSpot is celebrating its 25th anniversary. TechSpot means tech analysis and advice
you can trust
.
When you buy through our links, we may earn a commission.
Learn more
.
Application Performance
Those that do a lot of heavy Excel work will benefit from a Core i7 processor here and the more cores the better. The Extreme Machine was 61% faster than the Luxury System, while the Luxury System was 60% faster than the Enthusiast's PC.
Then we see that the Enthusiast's PC was 69% faster than the Entry-Level Rig, which was 65% faster than the Budget Box.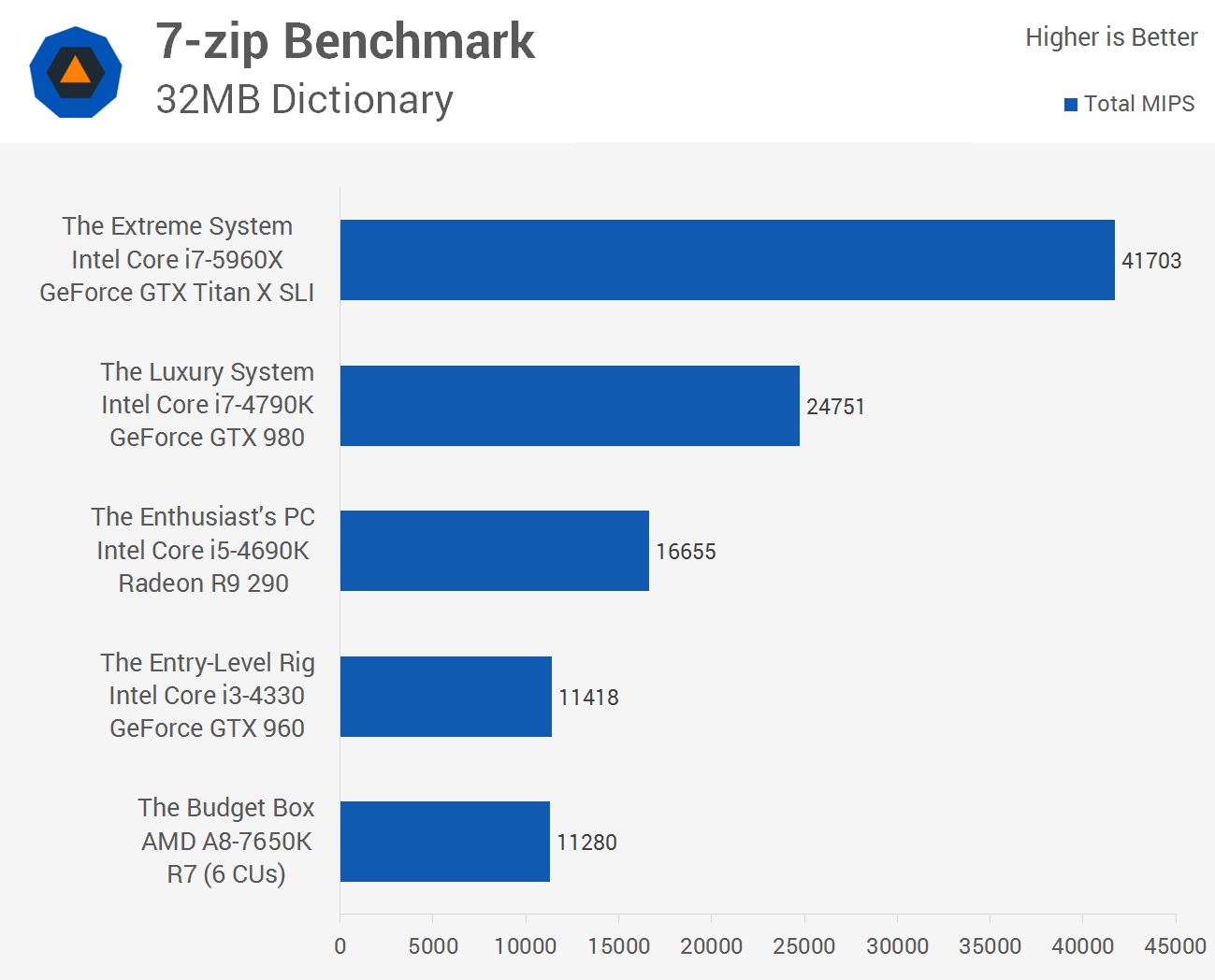 Those doing a lot of file compression/decompression will again be best looked after by the Extreme Machine, which managed 41703 MIPS making it almost 70% faster than the Luxury System.
The only similar system results were between the Entry-Level Rig and the Budget Box, the results slightly favoured the more expensive Core i3 powered system.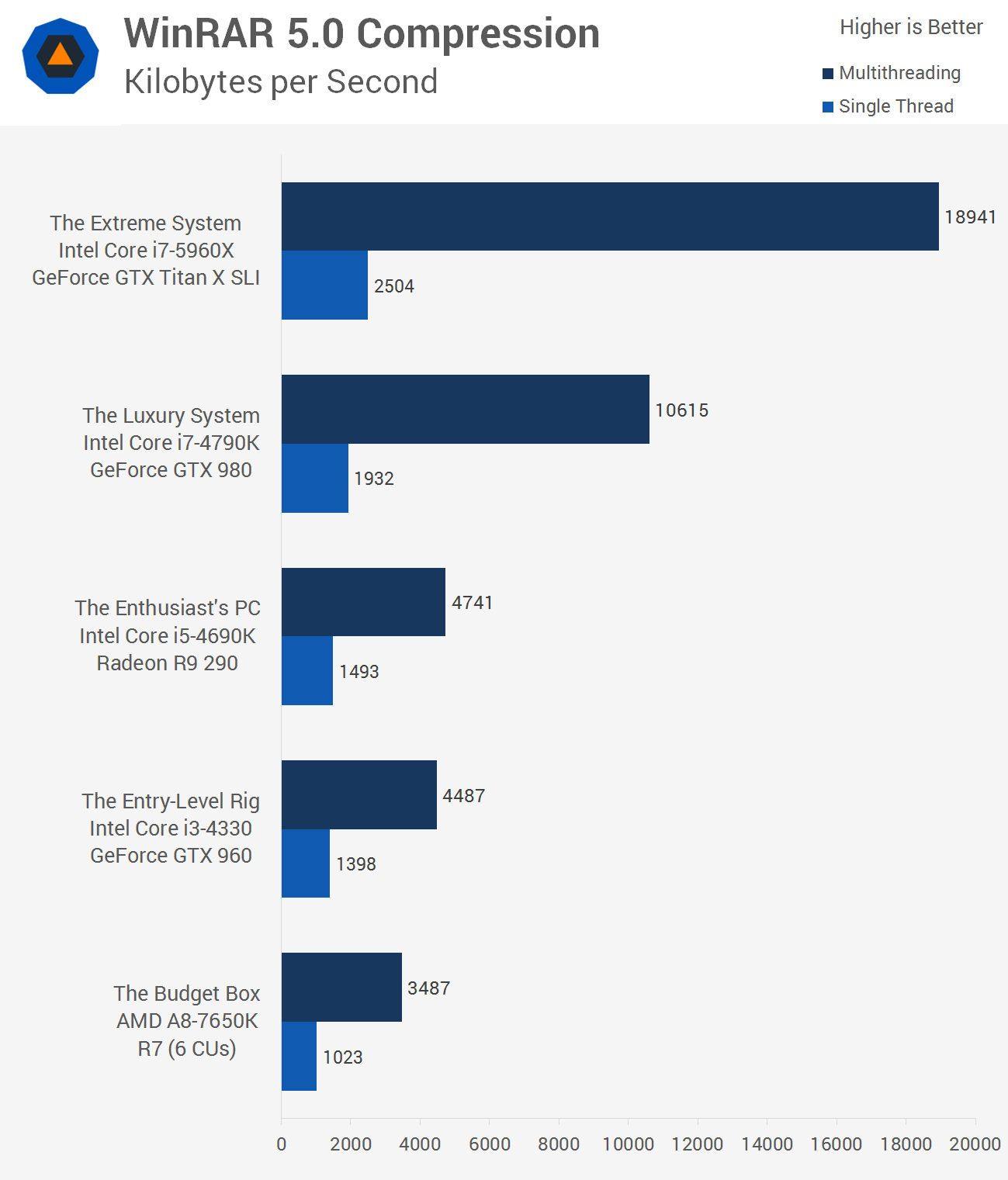 WinRAR shows minimal performance difference between the Enthusiast's PC and the Entry Level Rig, while the Budget Box was slightly slower. Meanwhile the Luxury System showed massive performance gains over the Enthusiast's PC, while the Extreme Machine was considerably faster again.
Professionals that use Photoshop CC heavily will want the Extreme Machine but will likely make do with the Luxury System. The Core i5-powered Enthusiast's PC was considerably slower than the Luxury System and the Entry-Level Rig was much slower again.
Adobe After Effects CC seems to really only require up to 8 threads, as the Luxury System was able to match the Extreme Machine. Meanwhile the quad-core Enthusiast's PC was quite a bit slower.
A similar story is found when testing Illustrator CC, though this time the Luxury System was slightly faster than the Extreme Machine. That said, both were considerably faster than the Enthusiast's PC and the Entry Level Rig.