August Steam survey marks arrival of RTX 4060, Windows 11 hitting 40%, and AMD CPUs closing the gap on Intel
A good month for laptops, too
By Rob Thubron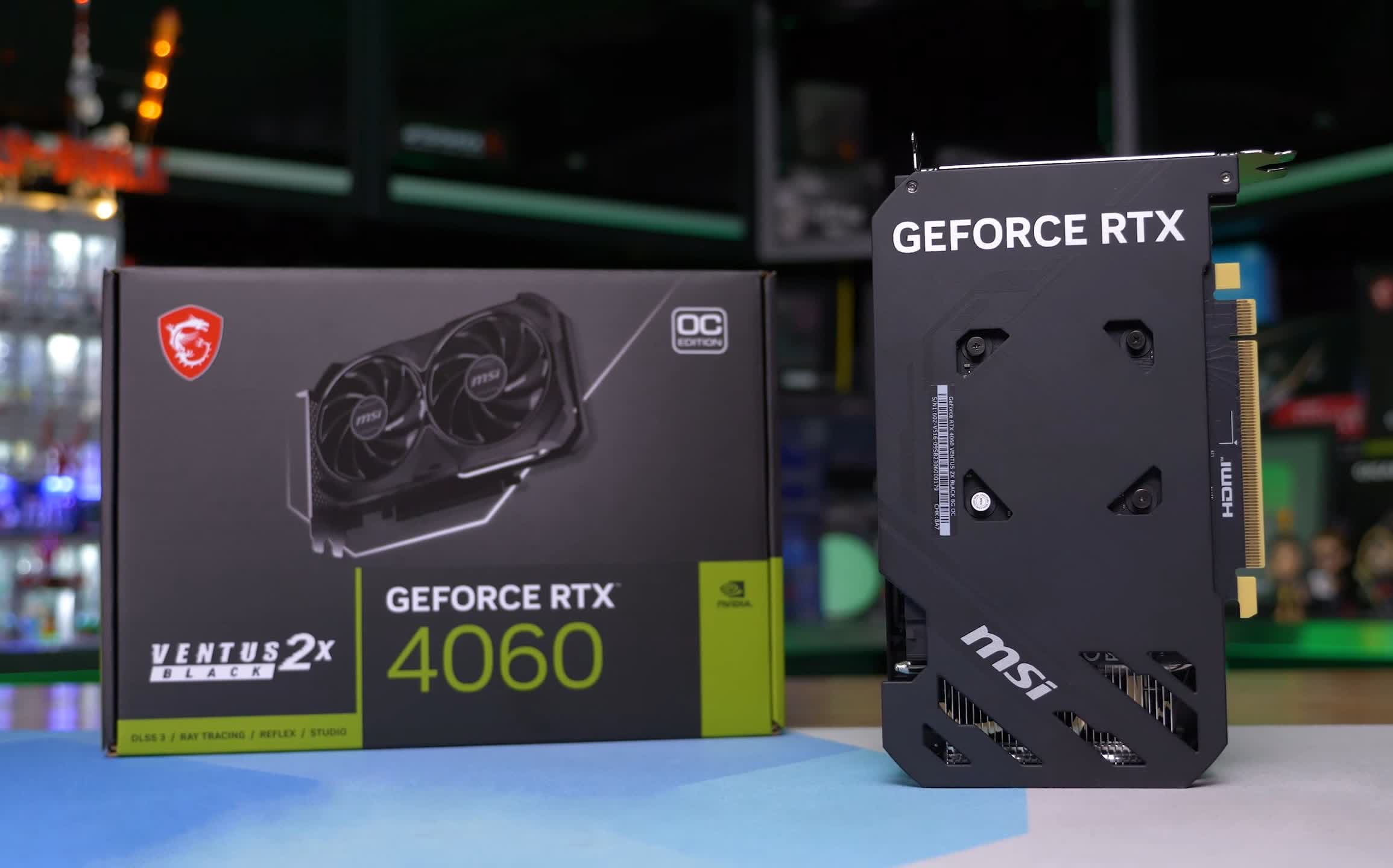 TechSpot is celebrating its 25th anniversary. TechSpot means tech analysis and advice
you can trust
.
In brief: The latest Steam survey has arrived, giving us an idea of what hardware and software are currently popular in gamers' machines. August was a good month for laptops, while the RTX 4060 finally broke into the main chart. AMD CPUs also had a good time, while Windows 11 is now found in nearly 4 out of 10 participants' PCs.
Looking at the Steam survey's overall GPU chart, the RTX 4060 laptop and RTX 3060 laptop were by far the best performers during August. The Ampere GPU now sits in third place on the main chart and was the only one in the top five to make gains last month.
There were two new entries in August: another mobile product in the form of the RTX 4070 laptop GPU, and the RTX 4060 desktop. The latter's appearance comes after the RTX 4060 Ti broke into the main chart in July. Both those desktop cards have received plenty of criticism from reviewers and gamers since launch, but it seems at least some people are buying them.
Moving onto CPUs, August was the second month in a row that AMD closed the gap on Intel. Team Red was up 0.24% to take a 33.43% share. Around two-thirds of survey participants still prefer Intel, of course. Chipzilla will likely expect that figure to increase once the Raptor Lake Refresh CPUs land, but the 14th-gen processors are reportedly set to cost 15% more than their predecessors while offering only tiny performance boosts in most cases.
Something else that has been making consistent gains on the survey is Windows 11. Microsoft's latest OS might not be seeing the kind of global adoption rates Redmond would like, but gamers appear to be embracing it. Windows 11 was up 2.55% in August to 39.22% as Windows 10 dropped 1.89% to 55.98%. At this rate, expect Windows 11 to pass its predecessor before the year is out.
Windows 11 was the only version of the OS to see gains last month; Windows 7 continues to hang on to life with a 0.08% share, though it will likely fall off the chart soon.
Elsewhere, 16GB remains the most popular amount of system memory by far, while 8GB is the most common amount of VRAM, a fact many game makers seem to ignore these days. Most participants' total hard drive space is above 1TB, which is also becoming a necessity thanks to modern games, and the majority have just 100GB to 250GB of free space left.