A fan-made Portal 2 VR mod is currently in development
Fully playable in single-player, co-op and room-scale modes still in development
By Daniel Sims
TechSpot is celebrating its 25th anniversary. TechSpot means tech analysis and advice
you can trust
.
Something to look forward to: After Half-Life 2 and its expansions received well-regarded VR mods, it seems natural that fans would bring the format to Valve's other single-player first-person franchise. The Portal VR mod is in an early state, but it will be interesting to see how it solves the problems that prevented Valve from developing an official VR Portal title.
A modder has begun releasing early builds of an in-development VR mod for Portal 2. Although some aspects of the game require further work, the mod is fully playable and earning positive impressions.
Fully implemented features in the latest release version include the single-player mode, six-degrees-of-freedom VR view, motion controls for the portal gun and objects players can grab, and support for fan-made Steam workshop levels. Pre-release preview builds have added early support for co-op. Modder Gistix plans to improve the mod's haptic feedback and CPU utilization, fix the menu screens, and add a room-scale mode.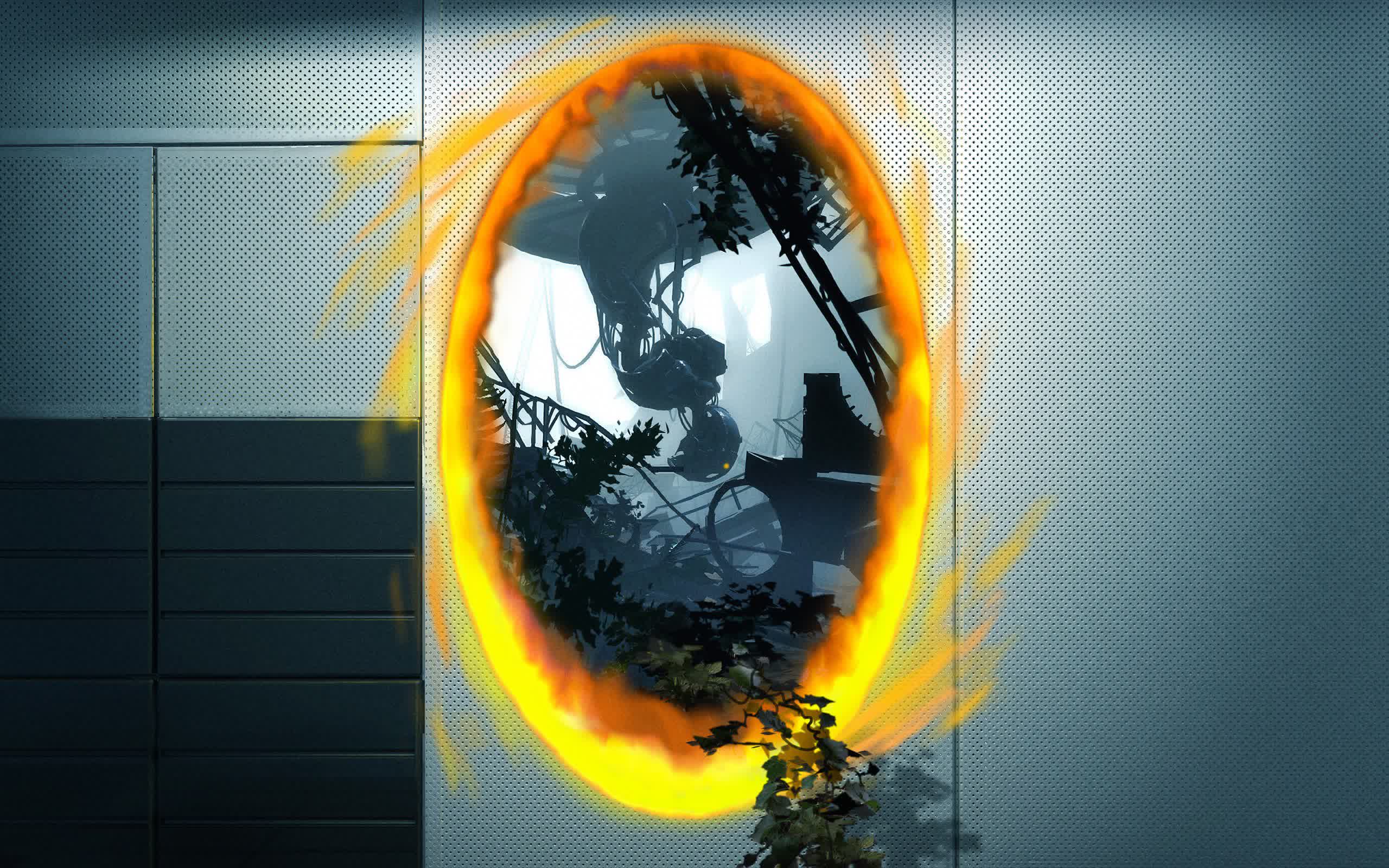 To test Portal 2 VR, download the release archive from the GitHub page and extract it into the main Portal 2 game folder (steamapps/common/Portal 2). Then, connect a VR headset (it's unclear which headsets the mod supports) and start the game with the launch options and video settings from Gistix's instructions. Press down on the left analog stick to reset the camera height and aim the controller up or down to view the HUD.
Portal 2 VR follows the well-regarded unofficial VR conversions for Half-Life 2 and the two follow-up episodes, which became publicly available earlier this year after over a decade of development. They include full motion controls for all weapons, multiple movement options, and various accessibility features for players less comfortable with VR.
Together, the mods could nicely complement Valve's critically lauded original VR title Half-Life: Alyx and its fan-made extra campaign mod. The company previously explored the possibility of releasing a Portal VR game but gave up due to Portal's emphasis on player movement.
Many VR titles – Alyx included – support numerous locomotion modes like teleportation or traditional analog movement to accommodate different user comfort preferences. However, many of Portal's puzzles depend on launching or otherwise rapidly moving players through environments, making it challenging to implement some accessibility features VR players expect.
While Half-Life 2 VR supports multiple movement modes, including teleportation, the Portal 2 mod appears to only feature traditional analog locomotion. Accessibility is a design challenge VR games are still grappling with.