Europe's first exascale supercomputer will use Arm processors with Nvidia GPU nodes
Arm power efficiency is good enough for next-gen HPC systems, it seems
By Alfonso Maruccia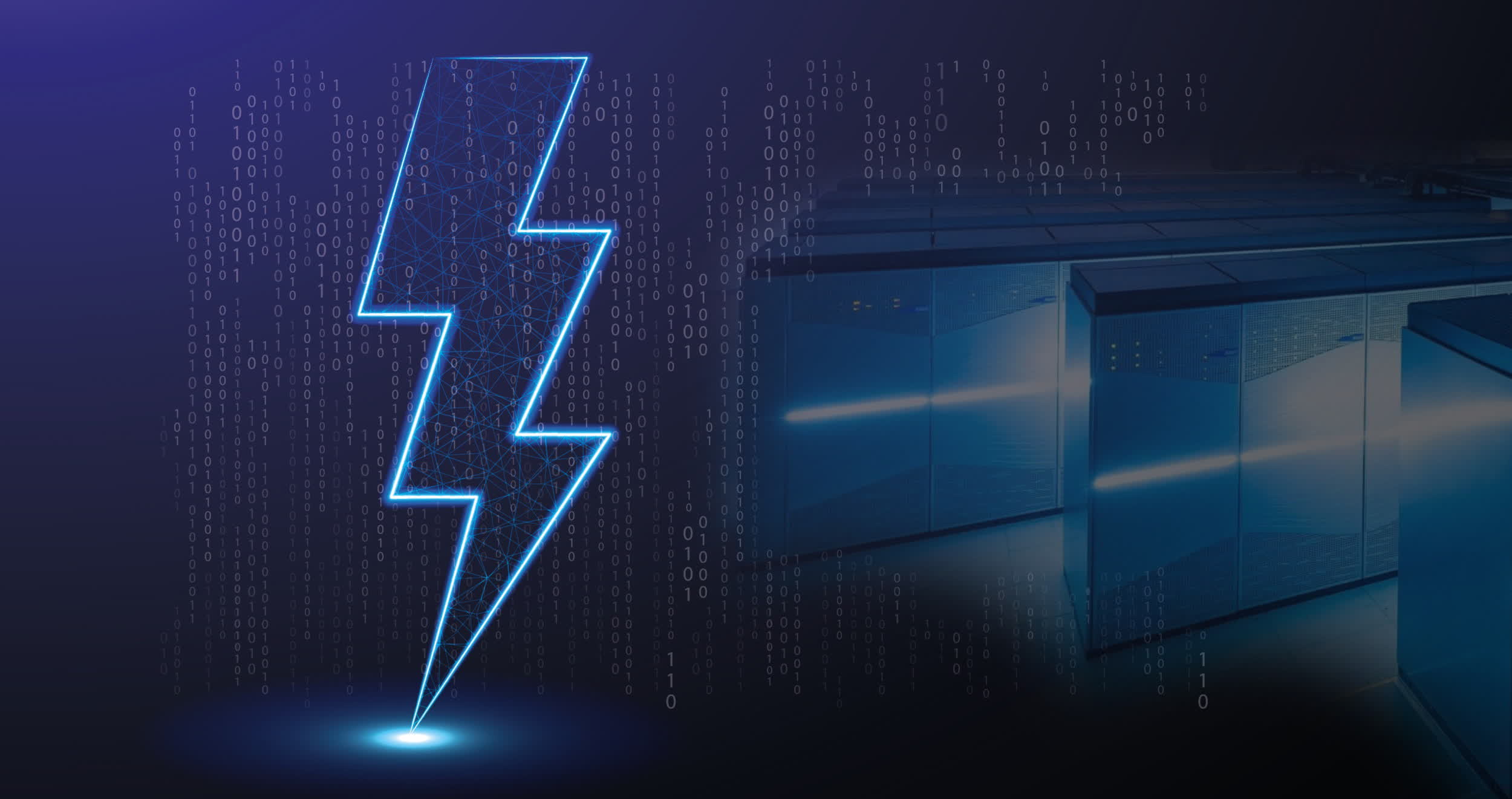 TechSpot is celebrating its 25th anniversary. TechSpot means tech analysis and advice
you can trust
.
Forward-looking: Europe is set to join the highly exclusive league of exascale computing superpowers with the introduction of Jupiter, an innovative HPC system under construction at the Forschungszentrum Jülich campus in Germany. The project carries a budget of €273,000,000 and is poised to employ an intriguing CPU selection for its general-purpose processing modules.
EuroHPC JU, Europe's supercomputer consortium, recently announced the signing of the procurement contract for the Jupiter supercomputer. Jupiter will be the first European exascale supercomputer, boasting a computation capability of one exaflop – equivalent to one billion billion calculations per second.
Jupiter will be constructed by a European bidding consortium led by Eviden in partnership with the "supercomputing company" ParTec, utilizing a dynamic modular architecture. This architecture consists of a "highly-scalable Booster Module" based on Nvidia GPU accelerators and related technologies, tightly integrated with a general-purpose Cluster Module.
The Cluster Module will utilize Rhea processors developed by SiPearl, based on the Arm Neoverse V1 CPU design. However, this is not your typical smartphone SoC processor; the Neoverse V1 design was purpose-built for HPC applications and boasts 72 cores, support for both HBM2e and DDR5 memory, as well as a 160 MB cache.
The majority of the world's most powerful supercomputers currently rely on Intel or AMD x86 processors, with only one HPC system in the top 10 based on Arm CPUs. EuroHPC JU emphasizes how Rhea processors can offer "exceptionally high memory bandwidth." Additionally, they are "designed in Europe" and developed within the European Processor Initiative (EPI) framework.
Rhea's optimized design will tailor Jupiter specifically for running complex simulations, according to the consortium. This exascale supercomputer will be utilized for creating "high-precision" models of complex systems and AI applications, serving both scientific research and private industry. The Arm-based supercomputer will be used to train large language AI models, simulate materials, generate digital twins of the human heart and brain, simulate planet-wide climate systems, and more.
Jupiter's installation will commence in early 2024, and users will soon have the opportunity to prepare for and test the system through the Jupiter Early Access Program. The EuroHPC JU consortium, the legal owner of the system, is committed to close cooperation among the various stakeholders to create and configure the best possible version of the project.
Frontier, the world's first exascale computer, was announced by the Oak Ridge Leadership Computing Facility in 2022. This US-based system is currently the most powerful supercomputer globally and utilizes AMD 3rd-generation EPYC CPUs paired with AMD Instinct MI250X GPU cores.