Fans boycott Rocket League to protest item trading ban
Player-to-player trading ends December 5, and Rocket League items could transfer to other Epic titles
By Daniel Sims 11 comments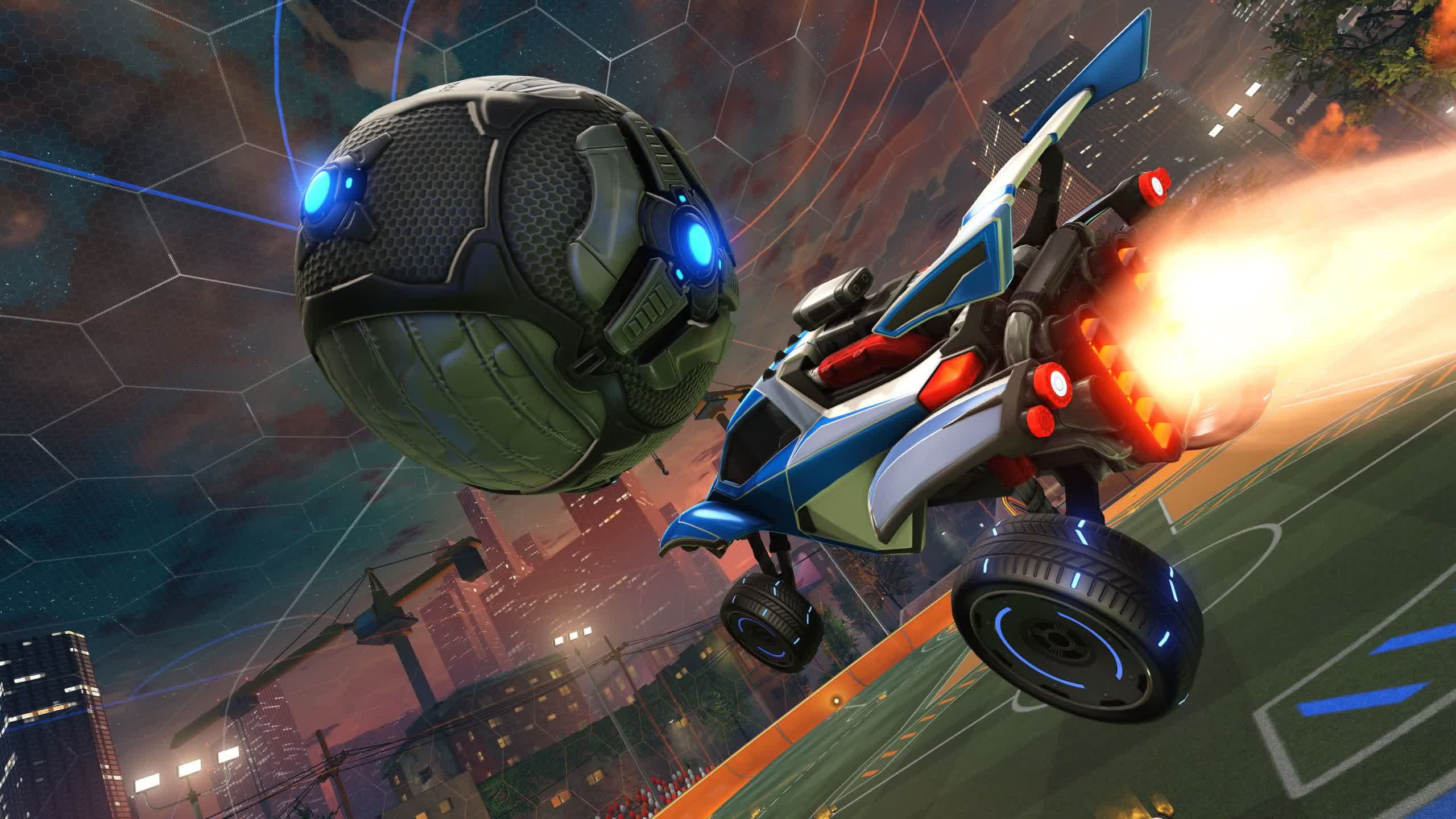 TechSpot is celebrating its 25th anniversary. TechSpot means tech analysis and advice
you can trust
.
In brief: Epic Games has developed a habit of buying smaller studios and converting their games' business models to resemble its mega-hit Fortnite. Many Rocket League players are dissatisfied with the process as Epic significantly altered the game's economy by removing player-to-player item trading.
Starting December 5 at 4 p.m. PST, Rocket League players can no longer trade items with other players. The policy change has sparked protests from the Rocket League community, as trading has been a core gameplay element for years.
The only trading allowed will be the exchange of Core Items, Tournament Items, and Blueprints for random items of greater rarity. Furthermore, players can no longer lend items, and Epic considers all third-party trading sites illegitimate. However, the game will honor previously completed player-to-player trades.
The change will align Rocket League with Epic's other games, which don't allow trading, transferring, or selling cosmetics. The company says that this will eventually enable players to use owned items across Rocket League and its other titles, likely Fortnite and Fall Guys.
The policy change marks another step in Rocket League's transformation since Epic acquired its developer, Psyonix, in 2019. The following year, Epic made the game free-to-play and its PC version exclusive to the Epic Games Store, delisting it from Steam. Fall Guys underwent the same process after Epic bought Mediatonic Games in 2021.
A Change.org petition demanding that Epic retain player trading is approaching 10,000 signatures. Many users suspect the company is attempting to force more players to purchase items directly, as acquiring certain rare items becomes significantly more difficult without trading. Some predict that users will respond by instead selling entire accounts.
Another potential problem is that some of Rocket League's achievements require trading, making them impossible to unlock after December 5, although Psyonix will likely remove or replace the affected achievements. Protesters have also taken the opportunity to criticize Epic's overall treatment of Rocket League since purchasing Psyonix.
It's unclear how the strong reaction will affect Epic's decision, but it makes for more bad press that Epic doesn't need right now. After arguably investing too much, too quickly, the company laid off almost 900 employees last month and divested Bandcamp, potentially endangering the unique, DRM-free indie music store. Banning Rocket League's item trading to push further monetization could be an effort to tighten the company's finances amid its current situation.