It's not the N64 Classic, but Analogue is making a 4K-enabled Nintendo 64
Launches in 2024
By Shawn Knight
TechSpot is celebrating its 25th anniversary. TechSpot means tech analysis and advice
you can trust
.
Editor's take: The Nintendo 64 holds a special place in the hearts of gamers of a certain age. The company's answer to Sony's PlayStation arrived in North America on September 26, 1996, and would play host to a number of fan favorites over its six year run including Super Mario 64, Wave Race 64, GoldenEye 007, The Legend of Zelda: Ocarina of Time, and Mario Kart 64, just to name a few.
Nintendo might not have any interest in releasing a modern version of its classic N64, but Analogue does.
The premium console maker has announced a reimagining of the Nintendo 64, the last great cartridge-based home console. The new system, tentatively dubbed the Analogue 3D, will feature four original-style controller ports, original display modes, and reference quality recreations of select CRTs.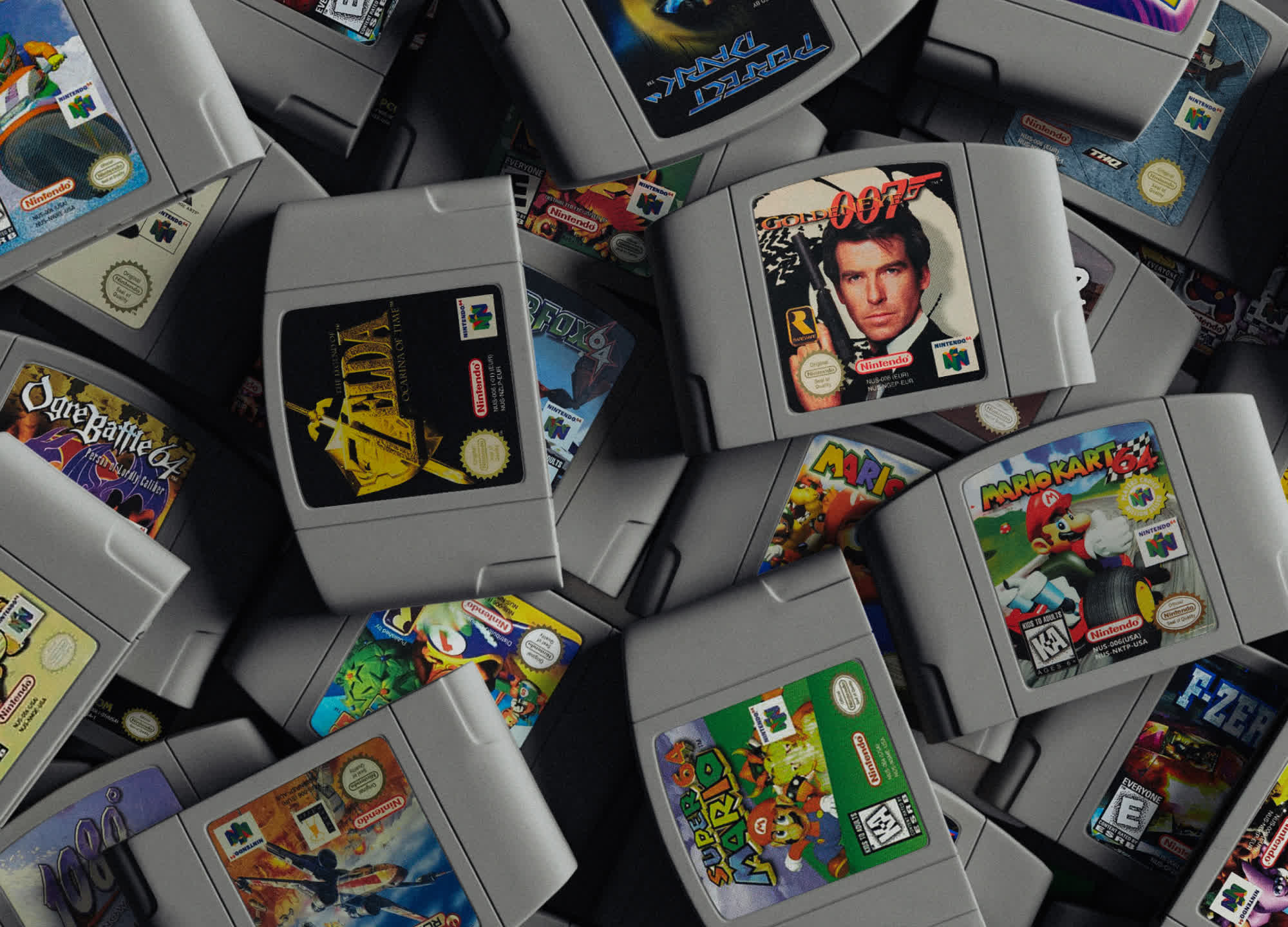 Related reading: Did you know that Sony and Nintendo co-developed a Nintendo PlayStation prototype?
Like the company's other efforts, it will be built using FPGA (field-programmable gate array) tech. It'll also feature 2.4 GHz and Bluetooth wireless, and will be capable of playing original N64 cartridges in 4K resolution.
Analogue isn't saying much more about the 3D, but they did share a teaser of the console and a wireless controller that's on the way from 8BitDo. Unlike Nintendo's own N64 controller for the Switch which – for better or for worse – was true to the original, the Analogue variant is more akin to a modern run-of-the-mill gamepad. It looks a lot like 8BitDo's Ultimate controller from what we can see in the dimly-lit sneak peek.
Even fewer details can be gleaned from the console teaser. Analogue has a solid reputation of building top-tier hardware, however, and it is a safe bet that its N64 remake will probably be the best version of the console ever created. It is also likely to be rather expensive, but the good news is you've got time to start squirreling away money as Analogue isn't planning to launch the 3D until sometime in 2024.