Call of Duty: Modern Warfare III official system requirements detailed, only slightly more demanding than before
Runs 1080p on GTX 10 series and Radeon 400/500 GPUs, 8 GB of RAM
By Daniel Sims 9 comments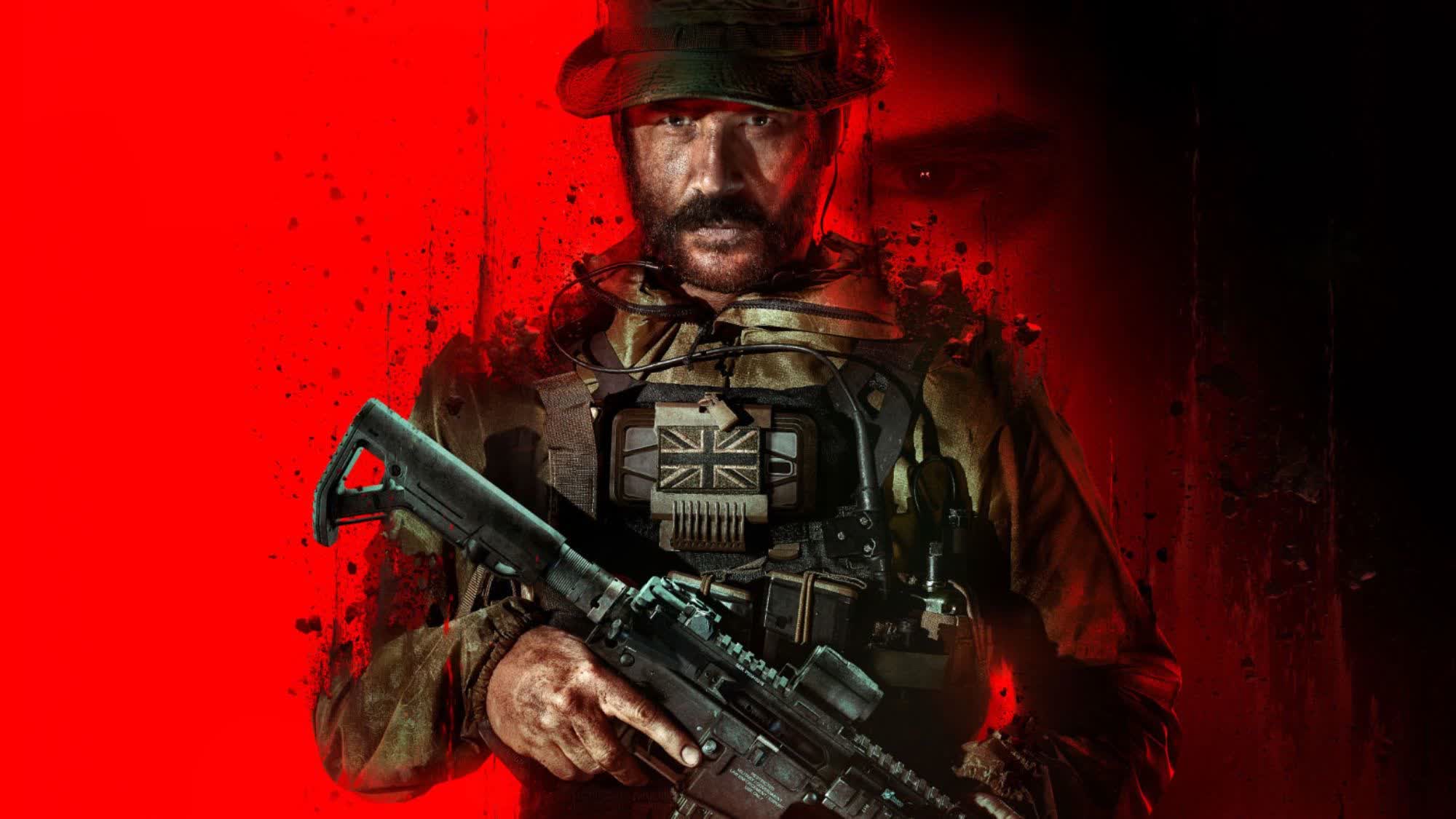 TechSpot is celebrating its 25th anniversary. TechSpot means tech analysis and advice
you can trust
.
In a nutshell: Call of Duty: Modern Warfare III's early access is set to become available November 2, with the complete PC game launching on November 10 on Battle.net and Steam. Activision didn't officially release the game's system requirements until now, suggesting a slightly more demanding title than last year's edition.
The system specs for the latest Call of Duty entry indicate a slight uptick in each area compared to last year's title, Modern Warfare II. Nonetheless, they remain incredibly light compared to other notable 2023 releases. Activision has now released the full spec sheet for Modern Warfare III, including recommendations for 1440p and 4K gameplay.
A peculiar detail is that the minimum and recommended specs list the same CPUs: an Intel Core i5-6600 or an AMD Ryzen 5 1600 – the same Intel processor as Modern Warfare II but a slight step up on the AMD side. Furthermore, although the open beta required 65 GB of storage space (or 25GB for users who had installed Call of Duty HQ), the final SSD requirement sits at 79 GB at a minimum or 150 GB recommended storage space.
The rest of the specs suggest the game will run fine on aging Nvidia GTX 10 series and Radeon RX 400/500 GPUs or more recent low-end cards. Memory and video memory requirements have risen moderately.
 
Minimum
Recommended
4K
CPU
Intel Core i5-6600
AMD Ryzen 5 1400
Intel Core i5-6700K
AMD Ryzen 5 1600X
Intel Core i7-8700K
AMD Ryzen 7 2700X
RAM
8 GB
16 GB
16 GB
GPU

Nvidia GeForce GTX 960
Nvidia GeForce GTX 1650
AMD Radeon RX 470

Nvidia GeForce GTX 1080 Ti
Nvidia GeForce RTX 3060
AMD Radeon RX 6600 XT
Nvidia GeForce RTX 3080
Nvidia GeForce RTX 4070
AMD Radeon RX 6800 XT
VRAM
2 GB
8 GB
10 GB
While not unexpected for a competitive shooter, Modern Warfare III's specs starkly contrast with recent releases like Forza Motorsport, Lords of the Fallen, and especially Alan Wake II.
This year's Call of Duty won't rely on AI-based upscaling to achieve good performance, but the previous entry included several options for the feature – Modern Warfare III is promoting the use of DLSS 3 in this year's title. The last two games in the series withheld ray tracing, so it's safe to assume Modern Warfare III will also.
Call of Duty: Modern Warfare III launches on November 10 on Steam, Battle.net, and both generations of PlayStation and Xbox consoles. Customers who pre-order can begin the story campaign starting November 2.