Bored Ape NFT owners attending an exclusive party allegedly left with UV burns to the skin and eyes
Yuga Labs is investigating, saying less than one percent of attendees were harmed
By Cal Jeffrey 9 comments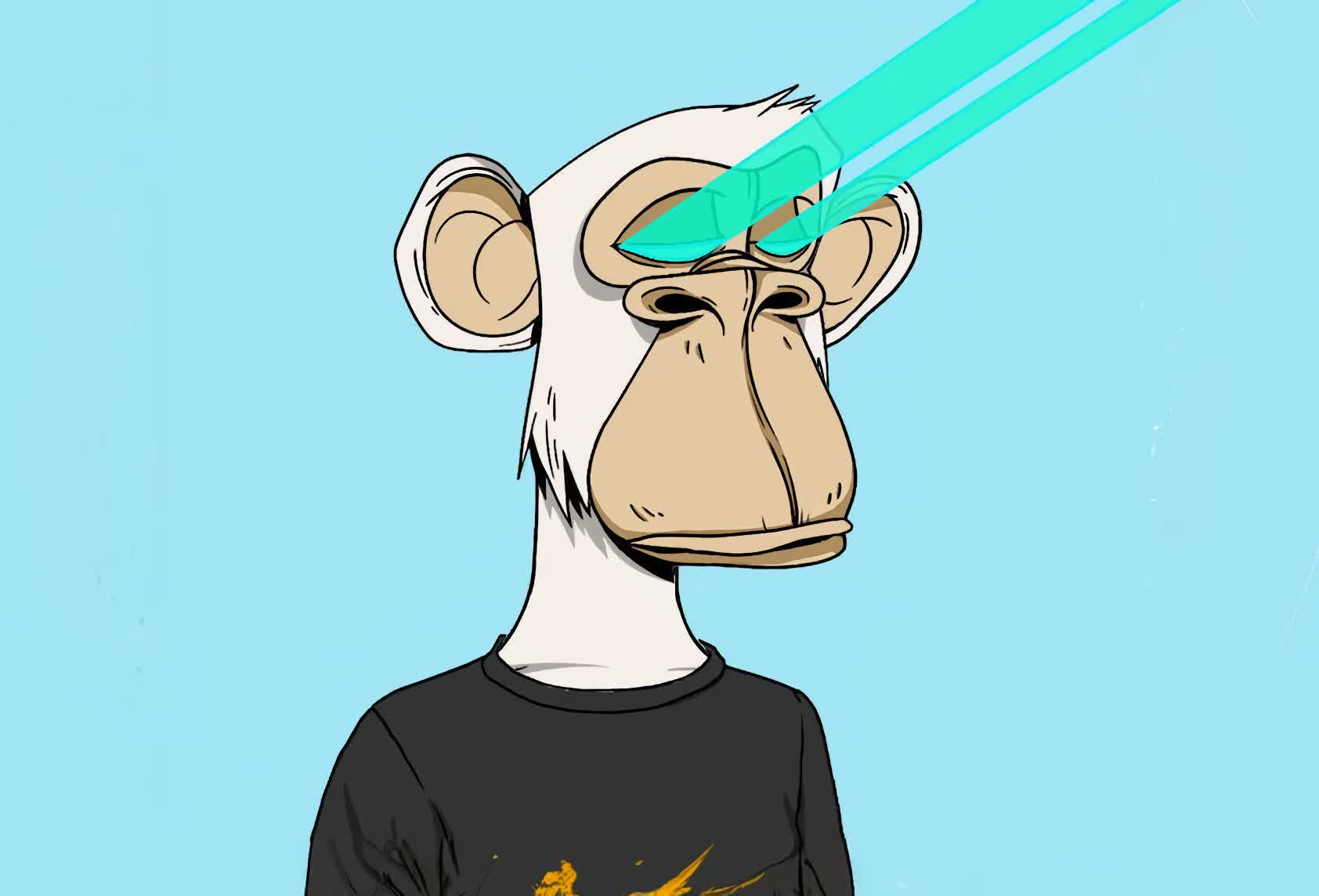 TechSpot is celebrating its 25th anniversary. TechSpot means tech analysis and advice
you can trust
.
Facepalm: Yuga Labs hosted an exclusive party for more than 2,000 Bored Ape Yacht Club (BAYC) NFT owners over the weekend. The three-day event in Hong Kong, dubbed ApeFest, included live entertainment, city exploration, and other community events. It also seems to have thrown in an unhealthy dose of UV radiation.
On Monday, several ApeFest partygoers reported skin burns and eye pain that landed them in emergency rooms. Some even experienced temporary blindness. At least one reveler said his doctor diagnosed and treated him for "Welder's Eye" (photokeratitis).
Attendees have speculated that the stage where a concert was held may have used UV tubes in its light display rather than LED strips. Pictures of the venue show it decked out in neon lights, including what appear to be several vertically oriented UV tubes at the front of the stage (second tweet).
The speculation is not unfounded. A similar incident occurred at a 2017 party in Hong Kong. The Hong Kong Free Press reported that Japanese artist Hajime Sorayama and streetwear publication Hypebeast hosted an event decorated in pink and blue neon. Unfortunately, the blue lights were not neon but were 30-watt Philips UV lights used for industrial disinfection.
POV: You bought an expensive JPEG and flight to Hong Kong to attend a festival and almost lose your eye sight.

Yuga never disappoints. pic.twitter.com/Ob3Ry4OApW

– YallahHabibi 𦭠(@YallahHabibiBTC) November 5, 2023
Yuga Labs said that it is aware of the situation and is investigating to find the "true root cause" of the problem.
"We are aware of the eye-related issues that affected some of the attendees of ApeFest and have been proactively reaching out to individuals since yesterday to try and find the potential root causes," Yuga posted to its official BAYC X account.
A spokesperson told Kotaku that less than one percent of partygoers were affected.
"Based on our estimates, the 15 people we've been in direct communication with so far represent less than one percent of the approximately 2,250 event attendees and staff at our Saturday night event," the spokesperson explained.
While the reported conditions are temporary and not life-threatening, UV radiation exposure has been linked to a higher risk for skin cancer, especially in those who have suffered sunburns.
I've seen several photos of the stage from this and these vertical lights are the same colour in all of them (ie they're not RGB LED tape) please tell me some moron didn't use sub 300nm UV again ?!? https://t.co/ccOSXuWWHh pic.twitter.com/yz0c1Ww9Qk

– Ross Henderson-McKillop î¨Â€ (@rsmck) November 5, 2023
Yuga Labs says it is taking the situation seriously. We'll have to wait until its investigation concludes to see how serious it is. Many are not confident that the company cares, seeing it as little more than a "grift" that sold thousands of people intrinsically worthless .jpeg NFTs for thousands or millions of dollars only to watch as nearly the entire market collapsed.
While BAYC NFTs are not entirely worthless (current floor is 28.5 ETH or about $54K), the novel art pieces are nowhere near their initial value. Disgruntled owners filed a class action lawsuit against Yuga Labs, Sotheby's auction house, and several celebrities for falsely inflating the market value of the non-fungible ape tokens (N-FAT).
Justin Bieber famously purchased an N-FAT for $1.3 million in January 2022 and watched it tumble to nearly the market floor (about $60,000 at the time) in a few months. Some BAYC auctions even went as high as $24 million during the height of the craze. In the real world, those prices are insane for a procedurally generated picture.
Image credit: PattyIce