Intel tweaks netbook hardware restrictions ahead of Cedar Trail
By Matthew DeCarlo
TechSpot is celebrating its 25th anniversary. TechSpot means tech analysis and advice
you can trust
.
Intel plans to adjust its next-generation netbook hardware requirements, according to Fudzilla. The chipmaker has long enforced certain hardware restrictions for mini-notebooks to ensure small, Atom-powered notebooks remained in a separate class from their full-sized counterparts – both in terms of price and performance.
Those limitations are why it's always been tough to find a netbook with unique features – most are outfitted with a 10.1-inch display, an Atom processor, 1GB or 2GB of DDR3 1066 RAM, and 160GB through 320GB of storage. You can find the occasional 11.6 or 12.1-inch model today, but the rest of the specs are still identical.
Intel reportedly plans to tweak those restrictions when its Cedar Trail platform arrives in the second half of this year. Netbooks armed with the dual-core 1.86GHz Atom N2800 (6.5W TDP) processor will be allowed to feature up to 4GB of DDR3 memory, though the 1.6GHz N2600 (3.5W TDP) will still be limited to 2GB of RAM.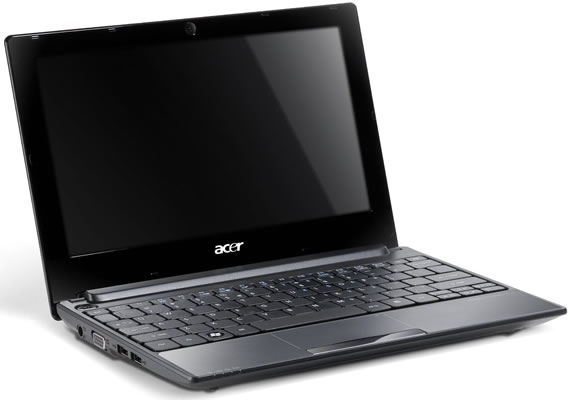 Manufacturers will be limited to display sizes from 7 to 12.1 inches and 4 to 6-cell batteries. Intel will recommend a 32GB solid state drive or a 250GB hard drive preloaded with Windows 7 Starter/Home Basic, MeeGo or Chrome OS – when that's released, anyway. Recommended pricing will range from $329 to $399.
The Cedar Trail platform in itself will bring another layer of functionality to netbooks. The graphics core inside Cedarview processors will support DirectX 10.1, Blu-ray playback, and dual-display output via HDMI and DisplayPort. Other noteworthy features include Intel Wireless Music, Wireless Display, PC Synch, and Fast Boot.
Fudzilla didn't cite sources, but noted that the changes are likely in response to tablets. Consumers are increasingly adopting slates as their mobile companion device and that has dipped into netbook sales – though precisely how much is debated among experts. Microsoft recently said netbook sales fell 40% on-year.