TechSpot is celebrating its 25th anniversary. TechSpot means tech analysis and advice
you can trust
.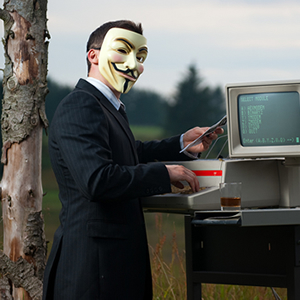 According to this Youtube video and a flurry of articles from various news sources around the web, hacktivists from Anonymous have plans to "destroy" Facebook on November 5th, 2011. Despite the alarming news for Facebook users, it may not be worth panicking just yet.
With the recent media buzz aside, tales regarding the imminent destruction of Facebook may be greatly over exaggerated. A plethora of reputable news outlets have been (and still are) echoing the demise of Facebook, however little evidence exists outside of a three week old Youtube video and an equally old tweet. The video was posted by a new account, "FacebookOp" and the tweet sent by yet another new account, @OP_Facebook. There were also no "official" nods to either of these items by Anonymous around the dates they were published.
Keeping the above in mind, @YourAnonNews confirmed there may plans to "disrupt" Facebook even though the video itself may be a hoax. There was no elaboration on what kind of disruption we could be expecting, but Anonymous is well known for its use of Distributed Denial of Service (DDoS) attacks. On the other hand, @AnonOps confirms the video is a fake and chastises the idea, labeling the crippling of Facebook as "not our style".
Is Facebook or are its users (data) in any danger? Given the unreliable sources and partial denial, probably not. Add to that the rather hokey choice of date – November 5th is Guy Fawkes Day, where their trademark masks share their origin – then almost certainly not. Whether or not you believe this is intentional fear-mongering, a leaked attack plan or just an old fashioned hoax though, you can bet that Facebook will most likely be on its toes until November 6th.