Charter upgrades its speeds for free, offers 100Mb/s plan
By Matthew DeCarlo
TechSpot is celebrating its 25th anniversary. TechSpot means tech analysis and advice
you can trust
.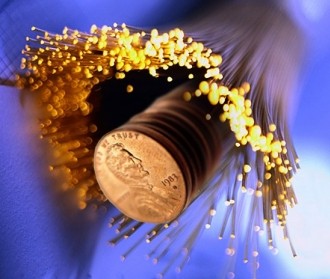 Charter has drastically increased the speeds of its most popular Internet plans in DOCSIS 3.0 markets (95% of its total coverage area). The boost comes at no additional cost to customers. The Charter Internet Express offering has been bumped from 12Mb/s to 15Mb/s downstream and 1Mb/s to 3Mb/s upstream. Charter Internet Plus has been increased from 18Mb/s and 2Mb/s to 30Mb/s and 4Mb/s, while the company's premium residential offering has been elevated from 60Mb/s download to 100Mb/s with 5Mb/s upload.
"The Internet is changing the way we watch TV, communicate with our friends and family, and engage in social and professional networks. When you're posting content online, we know it's important to have a fast, reliable connection, and we're committed to enabling the rapid sharing of content," said Charter VP of Product and Strategy Rich DiGeronimo. "With multiple connected devices in your home, you don't have to make tradeoffs with Charter Internet. You can use multiple gadgets simultaneously, and enjoy a rich experience with each one," he continued.
Although you'll have faster speeds, it doesn't seem like Charter has adjusted its Acceptable Use Policy, which outlines various data caps for the different packages. Lite and Express customers are limited to 100GB per month, while Plus and Max subscribers are afforded 250GB – the same as Comcast's residential cap. Ultra100 (the new name for Charter's best consumer plan) are given 500GB per month. If you overstep those boundaries, you can expect a call prompting you to reduce your consumption or upgrade your package.
This boost comes as experts warn about the coming rollout of usage-based billing. Analyst Craig Moffett claimed last week that Time Warner, Cox and Charter are eyeing metered bandwidth plans similar to mobile providers. One could argue that the faster your connection is, the more data you're inclined to consume and ultimately, the more revenue ISPs are likely to generate. In other words, Charter's move could be a precursor to lining its pockets with usage-based billing. Naturally, we have no proof of such accusations, but it's food for thought.