TechSpot is celebrating its 25th anniversary. TechSpot means tech analysis and advice
you can trust
.
Announced in November 2010, Crytek has mostly kept its upcoming free-to-play venture under lock and key, but it's hoping to pique your interest this week with a few new screenshots. Called Warface, the title is planned as a PC-exclusive military shooter that delivers an AAA-like experience without the pricey admission fee. Among other features, Warface will have to deliver impressive graphics to compete with its retail rivals and based on early impressions by Chinese tech portal Yesky, it's doing precisely that.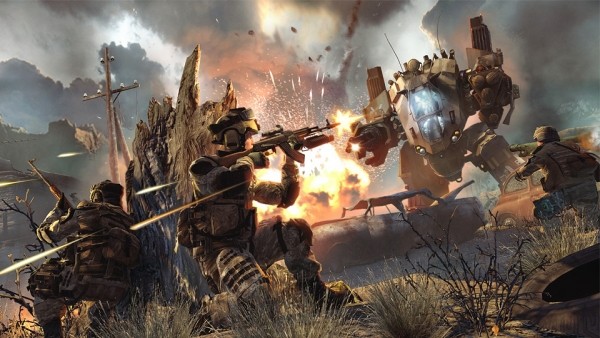 The game is being developed by Crytek Kiev with CryEngine 3 and Yesky has praised the shooter's visuals, including its lighting, shading and motion blur. Earlier this month, the site proclaimed Warface to be the most anticipated online FPS in China – though we're not sure how many shooters Chinese gamers are looking forward to, considering the nation's rampant censorship. Nonetheless, with Far Cry and Crysis being among the most attractive games of their day, Crytek certainly has the potential to deliver.
Along with spiffy graphics and physics, Warface promises to offer "immersive and fluid second-to-second" combat, including co-op moves. The title will have an extensive, constantly updated player versus environment (PvE) enviornment with co-op missions massive boss fights alongside a competitive player versus player (PvP) mode with "proven classics and true innovations." Judging by PvP footage posted on YouTube last month, the gameplay doesn't look far from what you'd experience in BF3:
Although we don't know what players will have to pay for, we imagine Crytek won't reinvent the wheel when it comes to its FTP business model. In other words, you can expect to pony up for cosmetics, weapons, maps and other in-game content. We've included two of the three new screenshots. You can find slightly larger versions along with the third image on the bottom of Warface's official site. We haven't seen any solid release dates beyond "TBA 2012" and "Q4 2012," for whatever that's worth.