IDC: 1.1 billion smart devices to ship this year, 1.84 billion by 2016
By Matthew DeCarlo
TechSpot is celebrating its 25th anniversary. TechSpot means tech analysis and advice
you can trust
.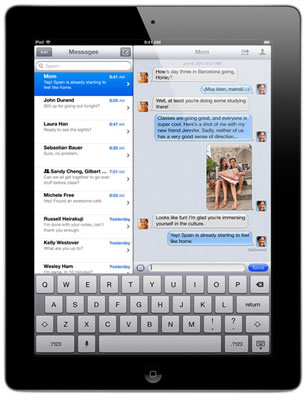 Smart connected devices including computers, smartphones and tablets, shipped more than 916 million units and earned revenues of $489 billion in 2011, according to IDC. Those figures will continue climbing in the near future with a compound annual growth rate (CAGR) projected to be 15.4% over the next five years.
Companies are due to ship 1.1 billion devices this year and by 2016 that will rise to 1.84 billion units, more than double 2011's number. As is the ongoing trend with these types of reports, IDC predicts that consumers will spend less on x86-based Windows machines over the coming years, favoring mobile gear instead.
PCs are expected to slip from a leading 35.9% share in 2011 to 25.1% in 2016, though unit shipments will purportedly grow from 353 million to a healthy 518 million. Smartphones will explode from 494 million units in 2011 to 1.61 billion in 2016, while tablets will expand from 69 million to 198 million in the same timeframe.
IDC reports that Android-based devices will grow from a share of 29.4% to 31.1% over the next five years, while iOS devices will jump from 14.6% to 17.3%. IDC didn't offer any predictions for Windows Phone or even Windows 8, which supports ARM's architectures and is expected to appear on many upcoming tablets.
Much of the smartphone growth will be attributed to Asia/Pacific countries, such as China, where operators subsidize the purchase of 3G smartphones. In such developing regions, 3G handsets will serve as the population's primary Internet connection, according to Will Stofega, program director of IDC's mobile team.
"We are in the multi-device age and we believe the number of people who use multiple devices will only continue to increase. The trick, moving forward, will be to integrate all these devices into a unified whole through use of personal cloud-type applications and services," said Bob O'Donnell, VP of Clients and Displays at IDC.