Zynga insiders dumped a lot of stock before it tanked, now under investigation
By Jason Schreier
TechSpot is celebrating its 25th anniversary. TechSpot means tech analysis and advice
you can trust
.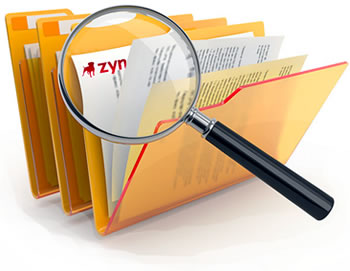 Zynga CEO Mark Pincus dumped $200 million worth of stock this past April, three months before his company's stock suddenly tanked last week.
According to Yahoo News, Pincus sold $200 million worth of stock back in April, just when the year's second financial quarter had begun. Other investors and executives, including Zynga's CFO, COO, and General Counsel also sold millions worth of stock. Yahoo says they sold a combined 43 million shares of stock at $12 a share for a total of $516 million.
Zynga's stock is currently trading for $3.17 a share. According to Forbes, Pincus still owns about 67.7 million shares in the company.
Zynga, best known as the company behind games like Words with Friends and FarmVille, blamed yesterday's sudden stock drop on new Facebook notifications that downplay old games as well as the failure of Draw Something, which the company purchased earlier this year for $210 million. Zynga stock dropped 41% after the market closed last Friday.
Following news that Zynga insiders sold large amounts of stock three months before it crashed, multiple law firms have announced that they will investigate claims against the CityVille makers for violating federal securities laws and breaching fiduciary duty. Firms that have announced investigations so far include Schubert Jonckheer & Kolbe, Newman Ferrara, Johnson & Weaver, Wohl & Fruchter, and Levi & Korsinsky.
Schubert Jonckheer & Kolbe is investigating whether Zynga's insiders, including CEO Mark Pincus, were privy to insider knowledge when they sold their shares in April. Levi & Korsinsky is investigating "concerns that Zynga misrepresented and/or failed to disclose materially adverse facts about its business and financial condition," according to their press release.
These are firms that regularly conduct class-action lawsuits against big corporations. Levi & Korsinsky recently brought a class-action lawsuit against THQ over the failure of the publisher's uDraw tablet. Schubert Jonckheer & Kolbe has won multiple suits against game publishers like EA and Sony.
The stock sales reported last week have led some to speculate that Zynga execs were dumping stock because they knew their company was struggling worse than they let on. But those who sold the stock, including the head of Zynga, still own plenty more and are feeling plenty of pain from Zynga's current tumble in the market.
Republished with permission. Jason Schreier is a contributing editor at Kotaku.