TechSpot is celebrating its 25th anniversary. TechSpot means tech analysis and advice
you can trust
.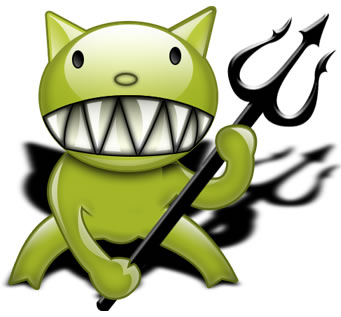 Fresh details emerging this week have helped answer some ongoing questions about the orchestrated takedown of Demonoid. Knocked offline by a DDoS attack on July 24, early reports suggested that the torrent tracker's downtime would be somewhat temporary, pending repairs by its IT administrator.
That prognosis took a rapid turn for the worst Monday when Ukrainian authorities announced that they ordered ColoCall, the nation's largest datacenter and Demonoid's host, to disable the site and fork over data. At the time, the move was obviously part of a coordinated international effort, but it was unclear to what extent, besides speculation about Demonoid being a "gift" from the Ukraine to the US, proving the former is "serious" about addressing copyright infringement.
The IFPI, a London-based international record label consortium, and INTERPOL have since revealed their involvement in organizing the strike, which isn't just limited to the Ukraine. In addition to the site being disrupted via ColoCall, Mexico is conducting criminal investigations into alleged Demonoid administrators and has reportedly made several arrests along with seizing assets. Unfortunately, additional details on this front are currently unavailable.
"Demonoid was a leading global player in digital music piracy which acted as unfair competition to the more than 500 licensed digital music services that offer great value music to consumers while respecting the rights of artists, songwriters and record companies," IFPI anti-piracy director Jeremy Banks said. "In this instance police forces on different sides of the world worked together with INTERPOL and the music industry to successfully disrupt the distribution chain for illicit digital music products," said John Newton, of INTERPOL.
In light of the latest developments, many Demonoid users have grown concerned about whether they'll be targeted. Given the magnitude of such an undertaking, TorrentFreak believes it's unlikely that authorities will seek a large quantity of users and if anything, they might make an example out of a few heavy uploaders. The IFPI declined to comment on whether members are being investigated.
Unsurprisingly, Anonymous has vowed revenge against those involved in the takedown, or in its own words, the "usual cabal of lobbyists, SOPA/ACTA supporters and their bribed politicians." The group claims it's already on the offense, launching DDoS attacks against various sites operated by the Ukrainian government. The hackers also promise to restore Demonoid by "any means necessary," which could include a series of mirror sites operated by several Anonymous members.