TechSpot is celebrating its 25th anniversary. TechSpot means tech analysis and advice
you can trust
.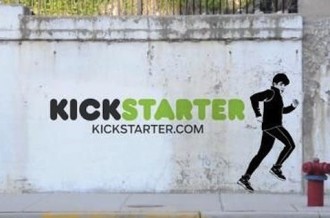 It seems that every other week we find ourselves chronicling yet another tech-related Kickstarter campaign that's more compelling or has raised more money than the one before it. There's little doubt that the site has played host to some amazing ideas like the Oculus Rift VR headset and the Android-based Ouya home console, but what would happen in the event that either of these products (or any other fully funded campaign) ultimately never made it to market? Is Kickstarter to blame, or would angry backers go after the creator to get their money back?
These are just a few of the questions that were recently raised in an article from NPR's All Things Considered and have since been addressed on the Kickstarter blog in a question and answer format.
Before a campaign is even launched, Kickstarter performs a quick review to make sure the project meets their project guidelines but they do not perform an in-depth analysis to determine if the creator is actually capable of completing the work they've signed up for. Responsibility to finish a project falls solely on the project creator - Kickstarter is in no way involved in the development or completion of a project.
Kickstarter does require creators to agree to their terms of use which requires them to fulfill all rewards of a project or refund money to backers whose reward cannot be fulfilled. If a creator runs into an issue, they are expected to post a project update (which is emailed to all backers) explaining the situation.
They have made changes along the way to improve accountability and fulfillment such as requiring an estimated delivery date for all rewards and looking into projects that backers have reported as suspicious. These measures only focus on fraud and acceptable use of the site, not the creator's ability to complete a project.
If a project is unable to be completed for whatever reason, Kickstarter isn't responsible for issuing a refund to backers. One of the reasons for this is because they never have access to the money to begin with. When a project is funded, money is transferred directly from a backer's credit card to the project creator's Amazon Payments account. It's up to the creator to issue a refund using Amazon Payments or another service like PayPal.
The co-founders say they aren't able to issue a project guarantee simply because that model wouldn't work. Kickstarter is all about taking a risk; the ability to attempt to create something new and ambitious is a feature, not a bug.
That said, it's probably a wise idea to do some research of your own into a company or individual if you plan to invest a significant amount of money into any given project. Be proactive and ask a lot of questions just as you would with any other investment opportunity.