TechSpot is celebrating its 25th anniversary. TechSpot means tech analysis and advice
you can trust
.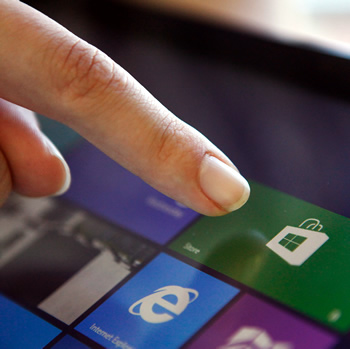 North American sales of tablets are poised to surpass laptop sales for the first time, claims industry analyst NPD DisplaySearch. The firm points out that sinking tablet prices (e.g. Nexus 7 @ $199, Amazon Kindle Fire @ $159) and ever-increasing model diversity (e.g. Apple's addition of the iPad mini, various 7 to 10.6-inch Android tablets) will all be contributing factors to this upcoming milestone.
For now, this is expected to be just a one-time event fueled by Black Friday holiday consumerism. However, NPD DisplaySearch says we'll start seeing tablet sales outpace their notebook counterparts on an increasingly regular basis, possibly until tablets permanently dominate the luggable computer landscape. In North America, NPD DisplaySearch believes this passing of the torch to tablets could be as early as 2013 with estimated sales of tablets weighing in at 80 million units versus 63.8 million notebooks.
Incidentally, another analyst from Forrester Research seems to share NPD's long term vision: tablets will overrun sales of laptops. Forrester predicted earlier this year that over 760 million tablets would be in use by 2016, making tablets inevitably a more popular choice than notebooks amongst global consumers. The North American market is expected to be the first market to fall to a tablet majority.
Sales of tablets have been steadily rising since Apple debuted their first take on the handheld, screen-like device. Around this time last year, tablet sales outpaced netbooks (remember those?) for the first time ever.