TechSpot is celebrating its 25th anniversary. TechSpot means tech analysis and advice
you can trust
.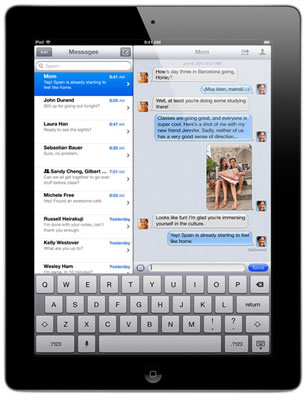 Although some reports of the so-called "post-PC era" have been greatly exaggerated, there's no denying that we're amidst a shift where many people are ditching their desktops and laptops for less capable, but more mobile solutions. For a certain chunk of users – around a quarter of them according to a new survey – devices such as smartphones and tablets are functional enough to meet their daily computing needs.
Conducted by the Center for the Digital Future and Bovitz, the survey asked folks how likely they are to replace their PC after it stops working, given the features offered by today's mobile devices. In reply, 4% said they definitely won't buy a new computer when theirs fails, 6% said they're unlikely to replace their PC and 15% said they might not replace it – a total of 25% who are at on the fence about future PC purchases.
A little over half of the people who plan to drop PCs said they'll do so for the mobility offered by tablets, 38% say tablets let them do almost everything they did on a PC, 34% say tablets are easier to use than PCs, 26% find tablets more comfortable to use, 22% think tablets are cheaper, 19% are interested in mobile apps and say tablets are more functional (this isn't explained), while 15% say they're cooler or more stylish.
On the flip side, three-quarters of respondents said they plan to replace their current computer with another PC when the time comes. Among these users, 66% say PCs are more comfortable to use than a tablet, 58% require a bigger screen than tablets offer, 56% need the extra performance of a full-fledged computer or a mouse and keyboard, 43% rely on PC software and 25% worry about the security of other devices.
Center for the Digital Future director Jeffrey Cole has predicted that tablets will become the primary computing device in the US over the next few years, but he notes that they aren't yet as established as PCs when it comes to productivity. "The tablet has yet to prove its full functionality," Cole said.  "As more ambitious work on a tablet becomes possible as software choices grow, more users will move to tablets."
Of note, this report coincides with a PC Gamer article that highlights the growth of the enthusiast PC market. The write-up includes a quote from Nvidia spokesman Ben Berraondo, who notes that sales of  desktop GTX graphics cards are growing – "massively" so when it comes to the GTX 660 and higher models. However, Berraondo also acknowledged that tablets are replacing sales of entry-level computers.