Microsoft CEO Steve Ballmer will retire within the next 12 months, special committee begins search for a successor
By Jose Vilches 39 comments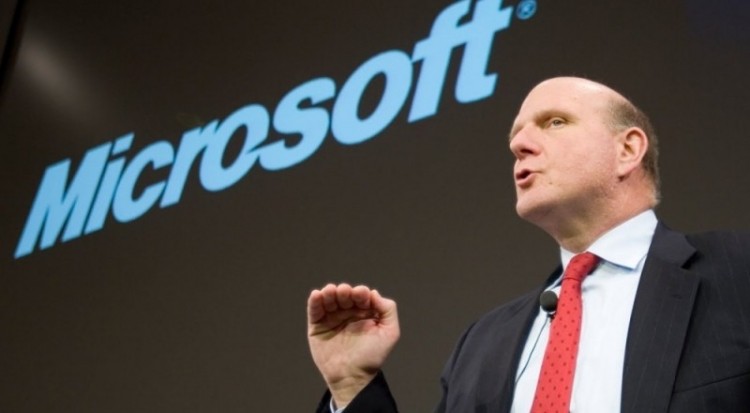 TechSpot is celebrating its 25th anniversary. TechSpot means tech analysis and advice
you can trust
.
It's been little over a month since Microsoft announced a company-wide reorganization and now the software giant is getting ready for yet another management shakeup. Its chief executive, Steve Ballmer, has said he will retire within the next 12 months, roughly thirteen years after succeeding Bill Gates at the helm.
The executive will stay on board to help with the search for his successor. Microsoft will appoint a special committee for the task, which will include board lead independent director John W. Thompson and founder Bill Gates. The company has said it will consider both internal and external candidates.
Ballmer's departure announcement comes at a significant transition for both the company and the industry as a whole, with more and more people opting for mobile devices over traditional PCs, and Microsoft hedging its bets on a touch-optimized operating system designed to work across computers, tablets and smartphones.
He joined the company in 1980 and became CEO in 2000 after founder Bill Gates stepped down from the post to focus on philanthropic activities. During his tenure Ballmer oversaw several key initiatives, including now three generations of the Xbox console, the launch of Microsoft's Bing search engine, the $8.5 billion acquisition of Skype, and several iterations of the company's bread and butter Windows and Office suites.
The Ballmer era also ushered in a revamp of the company's mobile platform with Windows Phone, not before infamously dishing the iPhone for being too expensive and lacking a physical keyboard.
Overall it's been a profitable but turbulent period for Microsoft and we can't wait to see what the next decade will bring as they continue to push into new markets beyond the PC as a devices and services company.
Here's an email sent to employees this morning notifying them of the decision:
I am writing to let you know that I will retire as CEO of Microsoft within the next 12 months, after a successor is chosen. There is never a perfect time for this type of transition, but now is the right time. My original thoughts on timing would have had my retirement happen in the middle of our transformation to a devices and services company focused on empowering customers in the activities they value most. We need a CEO who will be here longer term for this new direction. You can read the press release on Microsoft News Center.

This is a time of important transformation for Microsoft. Our new Senior Leadership team is amazing. The strategy we have generated is first class. Our new organization, which is centered on functions and engineering areas, is right for the opportunities and challenges ahead.

Microsoft is an amazing place. I love this company. I love the way we helped invent and popularize computing and the PC. I love the bigness and boldness of our bets. I love our people and their talent and our willingness to accept and embrace their range of capabilities, including their quirks. I love the way we embrace and work with other companies to change the world and succeed together. I love the breadth and diversity of our customers, from consumer to enterprise, across industries, countries, and people of all backgrounds and age groups.

I am proud of what we have achieved. We have grown from $7.5 million to nearly $78 billion since I joined Microsoft, and we have grown from employing just over 30 people to almost 100,000. I feel good about playing a role in that success and having committed 100 percent emotionally all the way. We have more than 1 billion users and earn a great profit for our shareholders. We have delivered more profit and cash return to shareholders than virtually any other company in history.

I am excited by our mission of empowering the world and believe in our future success. I cherish my Microsoft ownership, and look forward to continuing as one of Microsoft's largest owners.

This is an emotional and difficult thing for me to do. I take this step in the best interests of the company I love; it is the thing outside of my family and closest friends that matters to me most.

Microsoft has all its best days ahead. Know you are part of the best team in the industry and have the right technology assets. We cannot and will not miss a beat in these transitions. I am focused and driving hard and know I can count on all of you to do the same. Let's do ourselves proud.

Steve