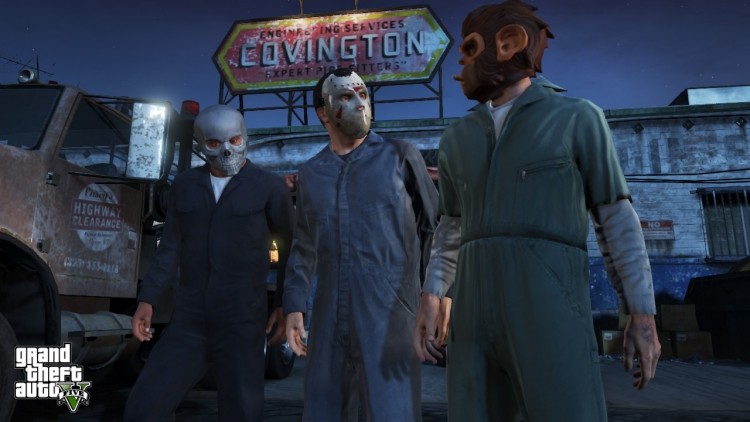 TechSpot is celebrating its 25th anniversary. TechSpot means tech analysis and advice
you can trust
.
Just last month GTA V released to record breaking numbers with over $1 billion in sales within the first 3 days, and today the highly anticipated Grand Theft Auto Online officially releases. While it always seems as though game makers have ample amount of time and certainly more than enough money (especially in this case) to prepare for a smooth online game launch, with so many users hitting the servers at once, it never seems to happen that way. Early reports suggest that some of those server issues Rockstar mentioned are indeed popping up. Gamers are reporting on slow load times or not even being able to access GTA Online at all.
Rockstar forewarned us about the server problems last week, saying that we should expect to see, "crashes, glitches, crazy bugs, gameplay modes and mechanics that need re-balancing..." The company also said that it will be working day and night to resolve the issues, which appear to have something to do with implementing additional servers. "We are working around the clock to buy and add more servers, but this increased scale is only going to make the first few days even more temperamental than such things usually are," the company said.
When you finally do get access to GTAO, you'll jump into a version of San Andreas set before the events of the main game with up to 15 of your friends. As you might know by now, you'll eventually be able to level up your online character, go on heists together, stick-up convenience stores, purchase real estate, or just play golf and go base jumping. There will also be your standard multiplayer modes like team death match.
All of these activities well net you reputation, the currency you will be using to upgrade your character and access new features. This is not to be confused with the in-game purchases of GTAO money that Rockstar has now confirmed. The company has assured customers that the "game and its economy have been designed and balanced for the vast majority of players who will not buy extra cash," Rockstar explained. "There is no in-game paywall and nothing that should disrupt the balance of the game. You don't have to spend real money to attain the cars, guns, clothes, flash and style of a high-roller in Los Santos, but can if you wish to get them a little quicker."