TechSpot is celebrating its 25th anniversary. TechSpot means tech analysis and advice
you can trust
.
Welcome to TechSpot's 2013 Holiday Gift Guide! We are taking a more personal approach to this year's tech gift recommendations by asking each of our editors and staff members to provide their own picks on gifts they would like to receive or give. Jose, who is TechSpot's Managing Editor is up today and will be followed by the rest of our staff in the coming days and weeks.
About Jose (a.k.a. Jos): I've been fascinated with everything technology-related and taking stuff apart for as long as I can remember. Got my first system, an Apple Macintosh Color Classic, around 1993 and became 'obsessed' with the Internet and computers towards the end of that decade. Curiosity and countless hours online led to some self-acquired knowledge of hardware, software, and later on to venture as an independent web developer. I landed on TechSpot back in 2007 to help with the Downloads section and have since moved on to take on other roles. Formally I'm an IT engineer and recently received a Master's degree in Management. Besides technology, I enjoy sports (mostly soccer and MMA), traveling, gaming, grabbing a cold beer on weekends and just spending time with family, friends, my wife and baby daughter.
1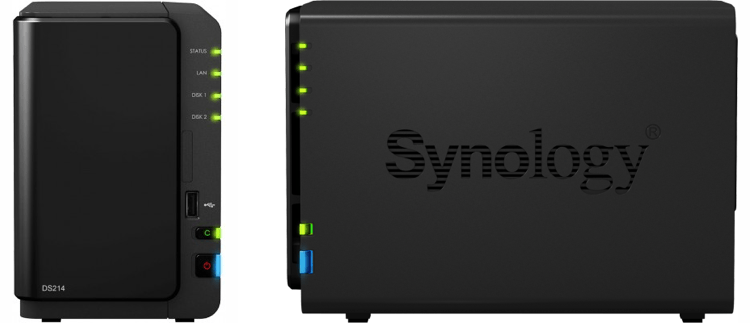 Synology makes some of the most robust and feature-rich NAS servers on the market and one of the reasons their products shine is because of the software behind them. Their Disk Station Manager (DSM) is an impressive suite and even though I use half of what it has to offer I can't recommend it enough. It's become an essential part of my home gear for automated backups, a 24/7 download center controlled remotely from a smartphone, a central place to store and stream media from, a web server for the occasional experiment, a Dropbox-like file synchronization tool, and even an IP camera manager to keep an eye on our little one at night or while at work.
Though I own a DS212 and I'm pretty happy with it, the x86-based DS214Play ($370) introduces support for dedicated hardware acceleration, specifically for video transcoding, which ARM-based models can't handle. If that's not important (I use iFlicks to keep everything in a format my Apple TV supports), then consider a step down to the DS214 for $329, without disks. A good home NAS is pricey but worth it in my opinion.
Product Finder score: 82
2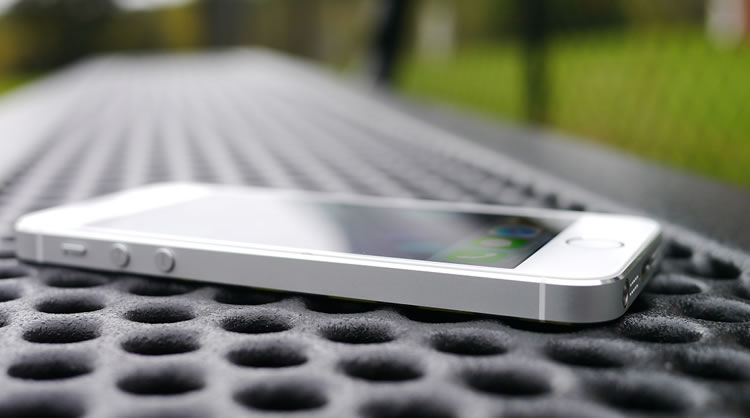 I've owned an iPhone 4 almost three years now and it's served me well. But it's time for an upgrade and given the glowing reviews Apple's latest smartphone is getting this is a no brainer – though if you already own an iPhone 5 probably not a big enough step up to warrant the investment. Let's not get too emotional about which company or platform is best. The iPhone more than suits my needs and I'm already too invested in iOS to bother switching (for now) – plus a few of my favorite apps still aren't on Android. I have indeed considered stepping to the other side, and if I were to do it, for me it's a toss between the high end specs and pure Android experience of the Nexus 5, or the voice control capabilities and custom design options of the Moto X.
Product Finder score: 88 | Review: Apple iPhone 5s Review
3
Getting a solid-state drive for my computer's operating system and apps is hands down the best performance-oriented upgrade I've made in recent years. As PC enthusiasts it's likely that many of you already have one, but if you're just jumping on the bandwagon or are in the market for an upgrade, the Samsung SSD 840 Evo offers an outstanding balance between price, performance and reliability.
Product Finder score: 90 | Review: Samsung SSD 840 Evo Review
4
Okay this is an expensive one, but also great if you've got cash burning a hole in your pocket and feel you're due for a nice treat this year. I'm missing the cash burning a hole in my pocket part but this is just a wish list so what the hell. For a big-ass screen I'm eyeing the BenQ W1070 projector ($1,000), which has picture quality comparable to higher end models and is one of the few in this price range with lens shift. You'll need a surface for projected images and Elite Screens's lineup strikes a nice balance between price and quality (~$200).
For audio the Marantz NR1504 ($500) came highly recommended by someone who happens to be a home integration professional with plenty of projects under his belt. Audio quality is supposed to be top notch and features like AirPlay or integrated support for music streaming services are all there. For half the price the Yamaha RX-V375 is a solid alternative minus a couple of video inputs and a more modest feature set. Lastly, for speakers, anything by Paradigm, like the Shift series soundbar for a small footprint installation.
With all that you have the workings for an awesome home theater experience; just hook up your preferred entertainment device – a next-gen console, streaming box, or PC – and you are good to go.
Product Finder score (BenQ W1070): 84
5
Coffee purists will scoff at this, but the truth is if all you care for is a quick and consistently fine tasting cup of coffee, nothing beats the convenience of a Nespresso machine. The full featured Lattissima Plus can handle four coffee types with the press of a button (espresso, lungo, cappuccino and latte macchiato – thick milk froth and all) and is easy to clean and maintain. But it's also expensive at $400. If milk-based coffee isn't your thing you can get started for as little as $99 - $150 and buy the Aeroccino milk frother separately later on if needed.
If you'd rather stick to manual methods and want to get more involved in the whole process – I eventually plan to – here's some gear recommended by pros to get you on your way. The Encore Coffee Grinder to get the most out of your beans, the Hario V60 for the pour over method and a Hario Buono Kettle to better control your pour.
Product Finder score: 88
6
This may sound as an odd thing to recommend given we're moving into the colder months of the year – for those in the northern hemisphere, at least. The rest of us in places with warm weather all around can still enjoy some outdoor activities and one that I've enjoyed quite a bit recently is cooking some mean BBQ ribs. I prefer to avoid gas grills as it tends to affect flavor compared to charcoal. The Weber One-Touch Gold Kettle Grill ($159) is built to last and is universally recommended by outdoor cooking enthusiasts, so that's the one going on my list.
To complement your purchase, aside from a good set of BBQ tools, you can get a very decent thermometer for about $25 and a Weber Rapidfire Chimney Starter for $15 to light up charcoal quickly and evenly.
7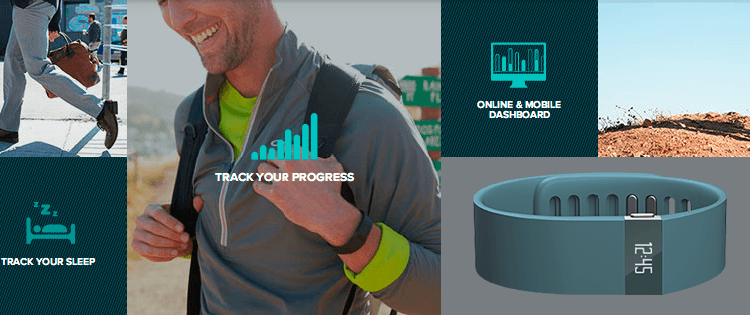 One area of wearable computing that's getting a fair bit of attention lately is fitness trackers. Given that I love tech but also spend most of my days sitting in front of a computer, this seems like an interesting option to encourage myself to be more active and live healthier. The Fitbit Force seems to be among the better equipped ones. It tracks the steps you've taken, the distance you've gone, the calories you've burned, your sleep pattern, how many floors or steps you've climbed, syncs via Bluetooth LE and doubles as a watch / stopwatch timer.
8
This is as low-tech as the list gets; aside from the fact that the Juntos were crowdfunded online through Indiegogo. If you are looking for a reasonably priced gift and want to feel good about helping the less fortunate, the Juntos project is a cool initiative that gives new life to the classic street-style Ecuadorian shoe – usually associated with the working class. Like the flip-flop is to Rio. With every purchase made, an education backpack filled with school supplies is donated to an at-risk child in the source region.
The ones that didn't make it
I wanted to recommend a media streamer but after using the Roku 3 for months I simply hate it. Local streaming is subpar and while its online content selection is extensive, most of it is either crap or useless outside the US. The Apple TV has served me well but it doesn't "just work" for local streaming. Rather, I've developed a workflow for getting everything in the correct format with little effort and loaded up into iTunes running on an always-on computer. A new model should be out soon if rumors pan out so now is not the best time to get one.
I'm keeping an eye on smart home type products like the growing number of smartphone controlled light bulbs, sensors and door locks, but haven't researched them enough to recommend any particular brand. The Nest thermostat and newly released smoke detector seem to receive a lot of praise, though.
TechSpot's Holiday Gift Guide 2013 is sponsored by Best Buy.