Early morning blaze destroys $600,000 worth of equipment at Internet Archive facility
By Shawn Knight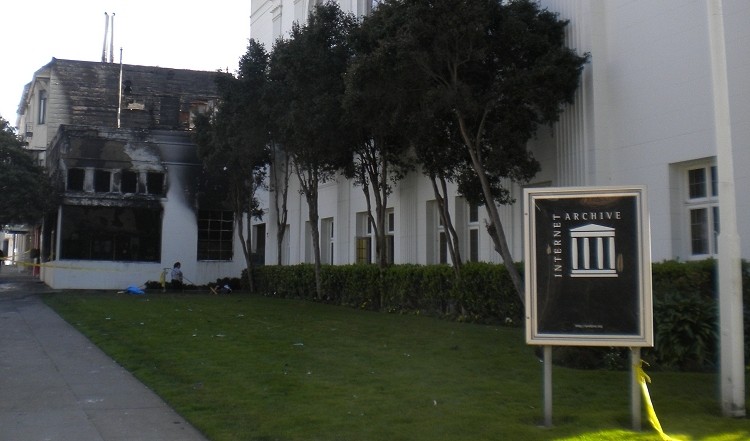 TechSpot is celebrating its 25th anniversary. TechSpot means tech analysis and advice
you can trust
.
An early morning fire at the San Francisco branch of the Internet Archive's scanning center was responsible for destroying an estimated $600,000 worth of digitization equipment used by the non-profit to preserve data on the Internet. Fortunately nobody was injured as a result of the blaze.
In a blog post on the matter, the Internet Archive highlighted the fact that their main building was not affected save for damage to a single electrical run which caused them to lose power to some servers for a brief period. The charity credits the San Francisco Fire Department for their "fast and great" service as well as city representatives from coming by to check on them.
Another positive - no data was lost. Even if the fire had damaged some of the backups, it wouldn't have been a problem as they have copies of data in the archive spread across multiple locations. Events like this, the post notes, remind everyone that digitizing and making copies are good strategies for both access and preservation.
The $600,000 damage estimate doesn't include what it will cost to repair or rebuild the charred scanning facility. During this difficult time, the Internet Archive is turning to the community for help. Web users are encouraged to make a tax-deductible donation through credit card, PayPal, Bitcoin or BitPay. If you'd rather donate your time, you can do so by helping to digitize materials at another Internet Archive facility as those locations will need to work overtime to fill the void with one site out of commission.