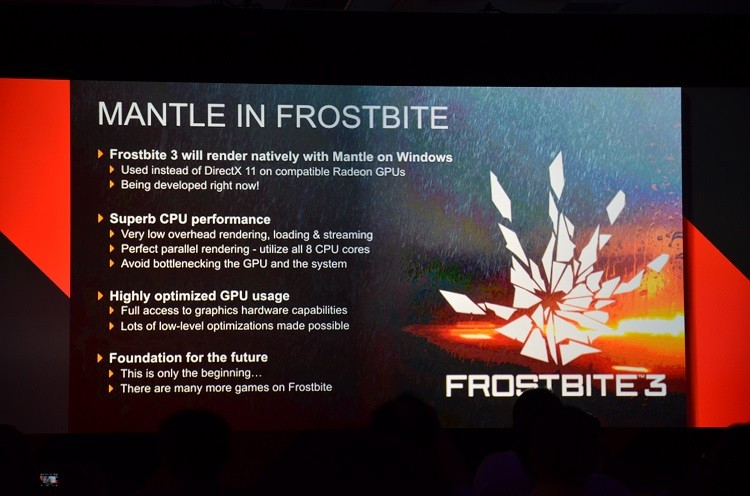 TechSpot is celebrating its 25th anniversary. TechSpot means tech analysis and advice
you can trust
.
We've had a surprising amount of Battlefield 4 related news today, first with word that the popular first-person shooter was banned in China, and then that the game might be bundled with AMD's upcoming Kaveri APUs. Now AMD has sent out an email informing us that their Mantle API update for Battlefield 4 has been delayed until January.
After much consideration, the decision was made to delay the Mantle patch for Battlefield 4. AMD continues to support DICE on the public introduction of Mantle, and we are tremendously excited about the coming release for Battlefield 4! We are now targeting a January release and will have more information to share in the New Year.
No word was given on exactly why the update was delayed, although it likely has something to do with the all the issues EA have faced in getting the title to play smoothly. DICE put on hold all future projects, including Battlefield 4's DLC and probably Mantle as well, to focus on fixing the various issues and bugs in the game; issues which have caused lawsuits by various parties.
Mantle is a low-level, high-performance API for PCs designed to give developers closer access to the 'metal' of a graphics card, in a similar way to how game consoles work. The API is supported on all GCN-based Radeon GPUs and certain APUs, and AMD claims it will offer noticeably better performance compared to using DirectX 11.
EA DICE aren't the only developers working on Mantle-enabled titles. Square Enix's Eidos-Montréal has hopped aboard the Mantle bandwagon for Thief and all future titles, alongside Cloud Imperium Games who will integrate Mantle into Star Citizen. New studio Oxide Games is also working on getting Mantle support into their upcoming 64-bit multi-platform game engine called 'Nitrous'.