Developers use Oculus Rift and GoPro cams to let you view real life in third-person
By Justin Kahn 10 comments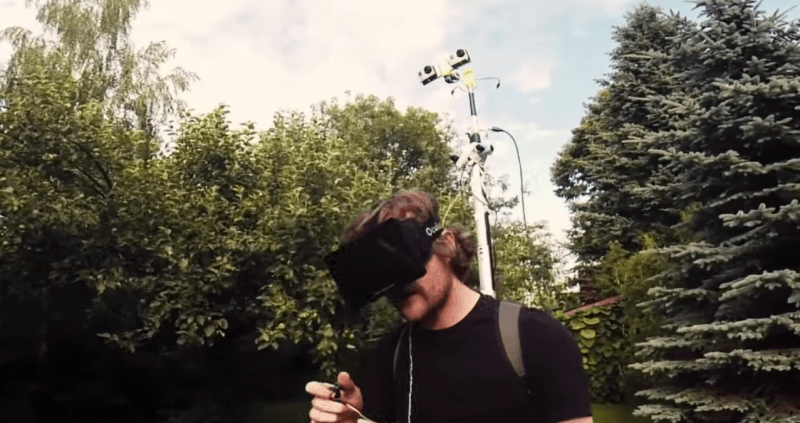 TechSpot is celebrating its 25th anniversary. TechSpot means tech analysis and advice
you can trust
.
Some game developers opt for a first person view angle in their projects in order to, at least in part, better immerse the player into the fictional world. However, a different kind of development team out of Poland is essentially reversing this process with a contraption that allows users to live real life from a third person viewing angle.
If that sounds a little bit weird, well, that's because it is. With the use of a couple GoPro cameras mounted above the user's head via a 3D printed arm, the developers at mepi have figured out a way to view real life in third person. The feed from the GoPro cams are then blasted to an Oculus Rift, allowing the user to see his or herself from that classic behind, and slightly above third person angle. 
The system also comes with a small joystick that simulates the ability to move the camera in third person video games. The whole system is just running off the basic laptop PC and the joystick uses an Arduino to talk to the GoPro and mount. The team points out that it is a rough prototype and was put together in two days.
You can get a closer look at what the team calls "Real World Third Person Perspective" as well as what it looks like from inside the Oculus in the demo video below. Mepi has made its Arduino set-up and 3D printing tutorials available for download.