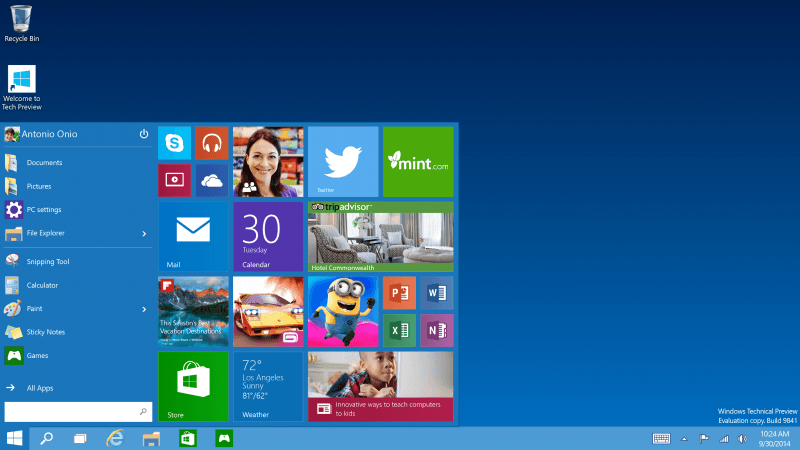 Microsoft's next generation operating system is off to a solid start. In less than two weeks, more than a million people have signed up for the company's Windows Insider Program to provide feedback on their experience with the Windows 10 Technical Preview.
In a blog post on the matter, Microsoft's Joe Belfiore said they've received more than 200,000 pieces of feedback via the Windows Feedback app.
Interestingly enough, 64 percent of Windows 10 Technical Preview installs are on actual PCs while the remaining 36 percent of users have installed it on a virtual machine. These numbers suggest that a lot of the feedback that Microsoft is receiving is based on "medium-term" use and not just a few minutes of experimentation.
Belfiore also points out that the number of app-launches that happen on a device is a good indicator of solid use. Microsoft has found that 68 percent of users are launching more than seven different apps each day while a quarter of users are launching more than 26 apps each day.
A script-base analysis of the top feedback requests show that most people want the ability to move or disable the new search and / or taskview buttons. Other popular requests include wanting Microsoft to add an animation or transition when opening the Start menu, make it easier to use a local account and to add tabs to File Explorer.
What are your thoughts on the Technical Preview thus far?