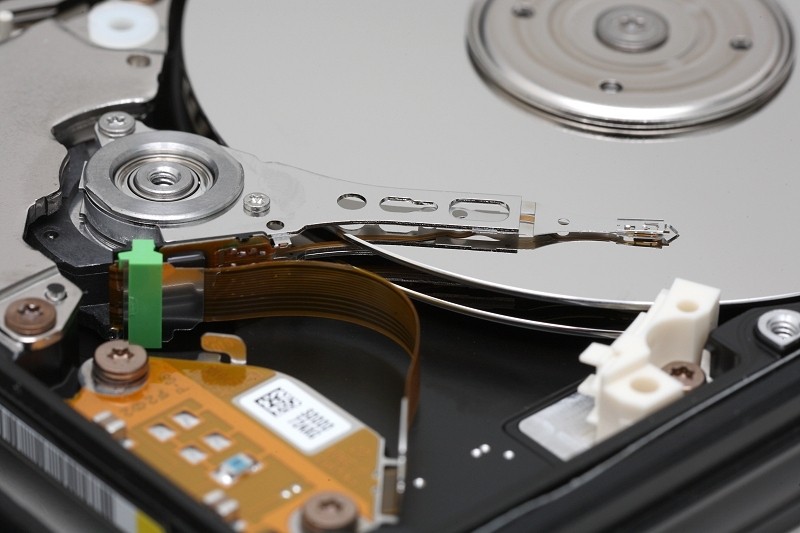 TechSpot is celebrating its 25th anniversary. TechSpot means tech analysis and advice
you can trust
.
I've said time and time again that solid state drives are the future but the truth of the matter is, traditional spinning disks still have a place inside a modern PC as a storage / backup drive. The question then becomes, which drive / capacity combination is the most reliable?
Online storage provider Backblaze knows a thing or two about hard drives. After all, they had 41,213 disk drives spinning in their data center as of December 31, 2014, mostly consisting of a mix of makes, models and capacities from HGST (a subsidiary of Western Digital), Seagate and Western Digital.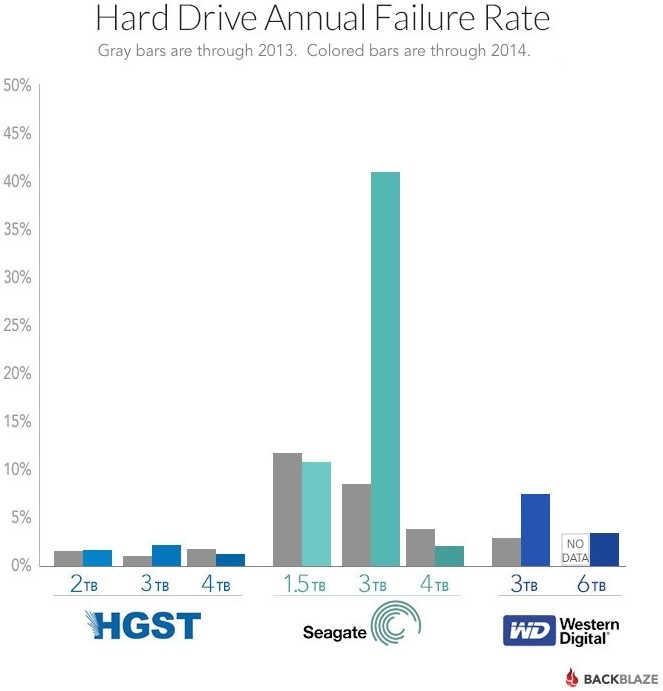 By recording the failure rate through 2014 (2013 data is thrown in for comparison), we can immediately see which drive to steer clear of: the Seagate Barracuda 7200.14 3TB unit.
But what else can we take away from the data?
Backblaze said they liked every single 4TB drive they bought last year because you get a lot of storage for the price and the failure rates have been really low. The company has more than 12,000 Seagate 4TB drives currently in service and the failure rate has been just 2.6 percent.
HGST drives, while priced a bit higher, have an even lower failure rate of 1.4 percent
Even with such a wealth of data, it's hard to draw any solid conclusions simply because some drives have been in service longer than others. For example, the HGST 2TB drives have been in service for an average of 3.9 years with a failure rate of just 1.1 percent while the Seagate 3TB units have only been in service for 2.2 years on average with a whopping failure rate of 43.1 percent.
The general takeaway is that HGST drives appear to be the most reliable albeit a little more expensive and the 3TB Seagate drives are worrisome.