Neowin's Week in Microsoft: Windows 10 for phones & Raspberry Pi, Xbox goodies, Lumias and more
By Steven Parker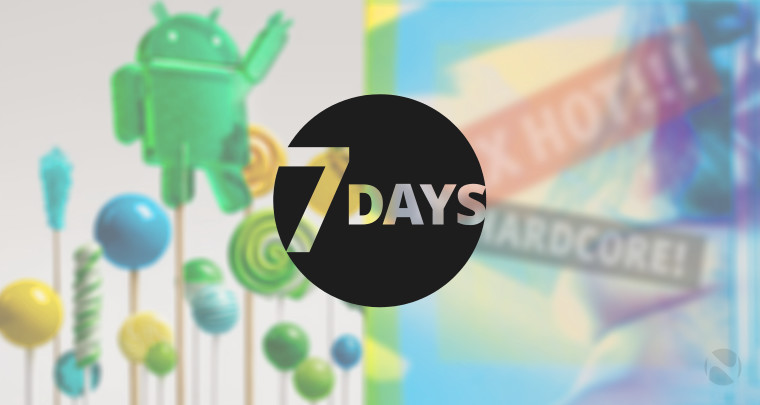 TechSpot is celebrating its 25th anniversary. TechSpot means tech analysis and advice
you can trust
.
7 Days is a weekly round-up of Neowin Editors' picks of what's been happening in the world of technology - written with a dash of humor, a hint of exasperation, and an endless supply of (Irish) coffee, below is a selection from our full 7 days round-up.
The weekend has finally arrived, and we can at last catch our breaths after another week crammed full of official announcements, revealing leaks, and plenty of spicy rumors. So get comfortable, grab a cup of coffee - or something a little stronger - and catch up on highlights from the week's top tech news.
Android is still the largest mobile platform by some margin, and - like Apple's iOS - it gets the best and most popular new apps very quickly. But while its market share remains so low, the same cannot be said for Windows.
A Microsoft job description revealed this week that the company is looking for a "game-changer" to bring more apps to Windows, and that its next-gen app platform "will change how Windows devices and services are perceived and received by customers and developers." This may well line up with what we already know about MS considering ways of introducing Android app compatibility on Windows.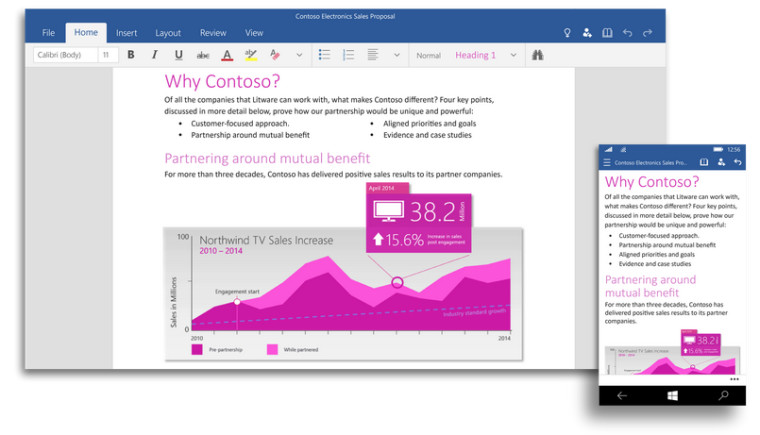 On Wednesday, Microsoft's long-awaited touch-friendly Office apps for Windows finally arrived. Available exclusively with the Windows 10 Technical Preview, the new Word, Excel and PowerPoint apps are free to download now.
However, the next version of the Office desktop applications, which will be called Office 2016, won't arrive until later this year. It will be joined by SharePoint Server 2016 which, on Monday, Microsoft announced will include a range of improvements including new Office 365 features and Yammer integration.
However, Microsoft is phasing out the 'Public Website' feature of SharePoint Online, but as an alternative, the company has teamed up with Wix.com to make it easy for users to create websites through the Office 365 platform.
The company also added a new feature to its Office Lens app for Windows Phone, which lets users capture digital copies of physical documents quickly and easily using the camera on their handset. The latest update lets users save documents directly as a PDF.
Another new Office feature was revealed this week, after a 'Work Assistant' app listing was spotted on the Windows Phone Store. The app is reportedly being developed with direct involvement from Bill Gates, and is a component in Microsoft's plans to expand Cortana's presence into the workplace. Screenshots published this weekend also show a bit more of the new app.
Microsoft's Surface tablets generated sales of over $1 billion last quarter, but the company always avoids revealing how many it actually sold. But the latest figures from Canalys indicate that MS shipped two million Surfaces last quarter - that's a third of all worldwide Windows tablet shipments, giving Surface a 3% share of the global tablet market.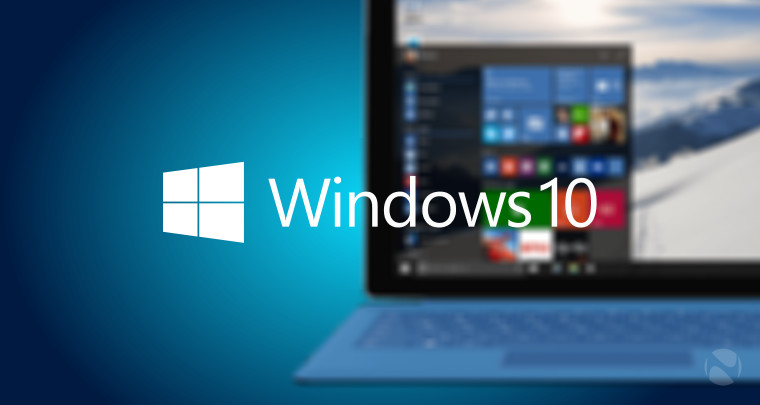 While the Pi 2 will get the IoT version of Windows 10, the desktop version of the OS is already in the hands of over 2.2 million testers. This week, Microsoft released a new patch for the latest Technical Preview build 9926, which includes a range of improvements and fixes for many issues that users have so far experienced.
The patch doesn't address problems that some testers have experienced with AMD graphics drivers, though. But AMD has confirmed that it's working on updated drivers for the preview.
Images from new preview build 10009 leaked this week, revealing some rather controversial new icon designs that are almost cartoon-like in their style. The new Recycle Bin icon has proved especially unpopular so far, for obvious reasons.
Further leaks from the same source later revealed that build 10009 includes Microsoft's new Project Spartan browser. The build was apparently compiled in late January, so it may not be too much longer until we can finally get our paws on the new browser.
Microsoft said on Tuesday that it will soon begin updating the new Xbox app in Windows 10, which bridges the gap between console and PC. It's pretty basic in its functionality so far, but the company says that it will start a new monthly update cadence for the app in the near future.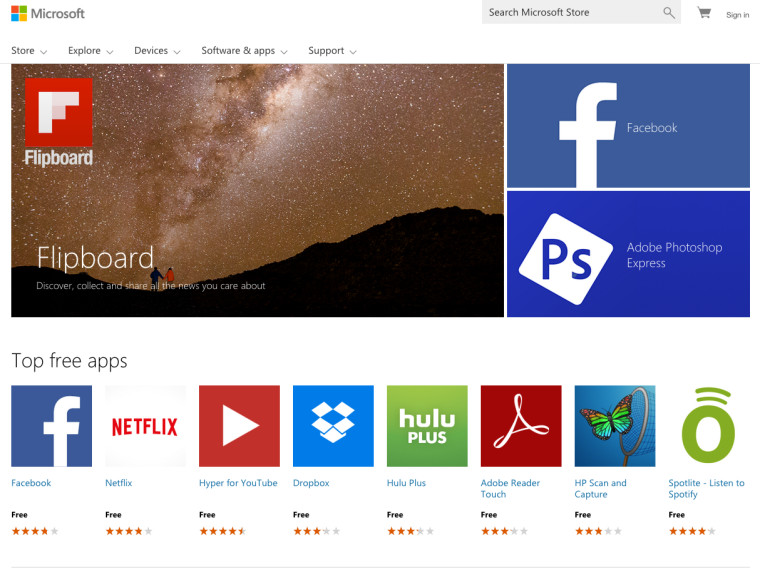 It looks like Microsoft is now building out its long-rumored unified app store, as an update to its existing web store rolled out this week. Significantly, the app now lists Windows and Xbox apps together, hinting that the separate app stores for these platforms may soon be merged into one.
With so much attention on Windows 10, it's easy to forget that Windows RT is still a thing, especially after Microsoft bumped off its Surface 2 range last week. On Thursday, the company reiterated its commitment to delivering "an update for Windows RT", but with Windows 10 on the horizon, RT remains a dead OS walking.
The company's CEO also ensured users that it remains committed to Windows-based phones on Friday. As MS has been spreading its software to rival platforms, some had speculated that it was preparing to pull the plug on its own smartphone efforts, given that its global market share remains below a pitiful 4%.
On Tuesday, Neowin exclusively revealed details of a near-final build (8.15.12492.41) of the Windows 10 Technical Preview for phones, which was being seeded to hundreds of testers across Microsoft, as the public rollout gets closer.
Two days later, screenshots leaked of a slightly newer build (12493) leaked, which confirmed some of what we had revealed previously. Since then, the leaks have just kept coming, including a glimpse of a new double-height 'tall' Live Tile, and a comprehensive gallery of screenshots.
Microsoft has confirmed that first preview of Windows 10 for phones will support devices with 512MB of RAM, and may include a 'rollback' feature to let users return to an earlier version of the OS if they experience issues with the latest build.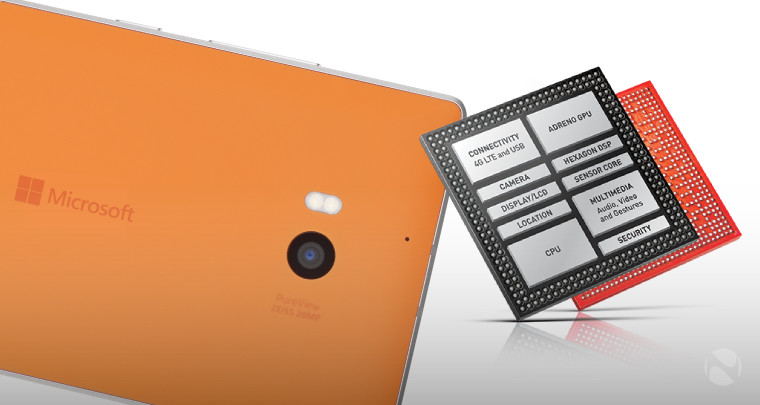 Good news came on Monday for those awaiting a new Windows flagship phone, as a Microsoft executive referred to new "Lumia smartphones, powered by Qualcomm's Snapdragon 810 processors" on the way.
If that raised a red flag somewhere in the back of your mind, it's probably because of the numerous reports in recent weeks of overheating issues with the Snapdragon 810. However, if a report that surfaced on Thursday proves accurate, Qualcomm may have finally resolved those problems.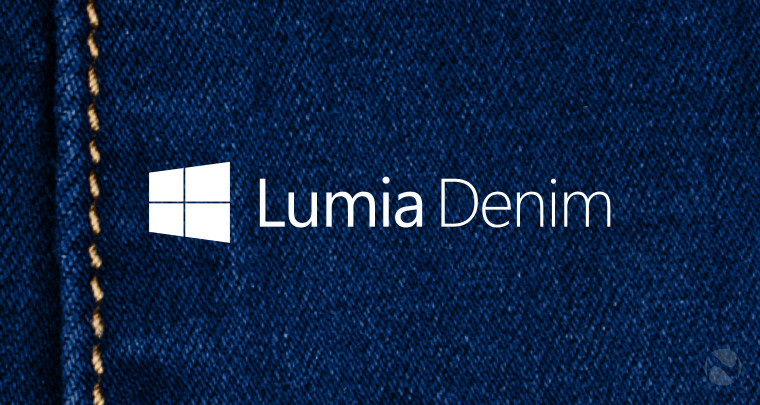 Over in the UK, the Lumia Denim update arrived for a whole bunch of handset and carrier variants this week, including the Lumia 520 (unlocked, EE, O2, Vodafone), Lumia 930 (EE) and Lumia 1520 (Vodafone), among many others.
The new entry-level Lumia 435 also became available for pre-order in the UK this week, priced around £88.49 off-contract at Amazon. Despite its low price, the handset still includes 1GB of RAM, a front-facing camera and an array of sensors - features lacking in some of Microsoft's more expensive entry-level handsets.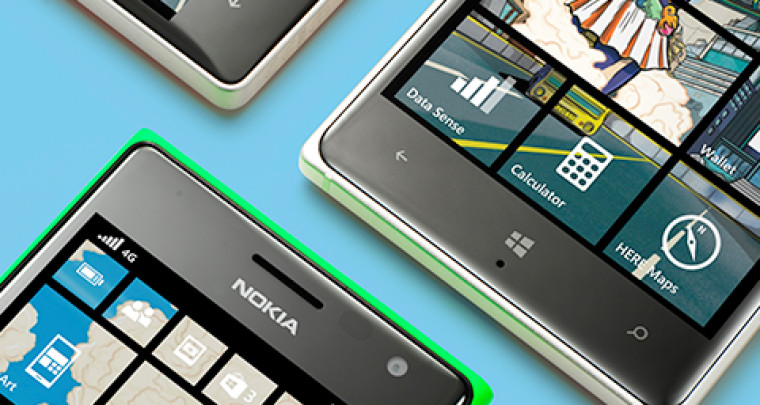 But why should Android users get all the Microsoft love? On the same day, the company also announced its new #TileArt app for Windows Phone 8.1, which allows users to customize their Start screen with unique tile designs and artwork. There's also a competition linked to the app, with a prize of $1500 and a Surface Pro 3 for four winners whose designs are selected to be featured in the app's gallery.
After offering similar discounts on its entry-level Xbox One bundles in recent months, Microsoft will be offering $50 off its Xbox One with Kinect from February 8. The promotion will run until February 21 at leading US retailers, and will run alongside the $349 bundles that do not include the Kinect sensor.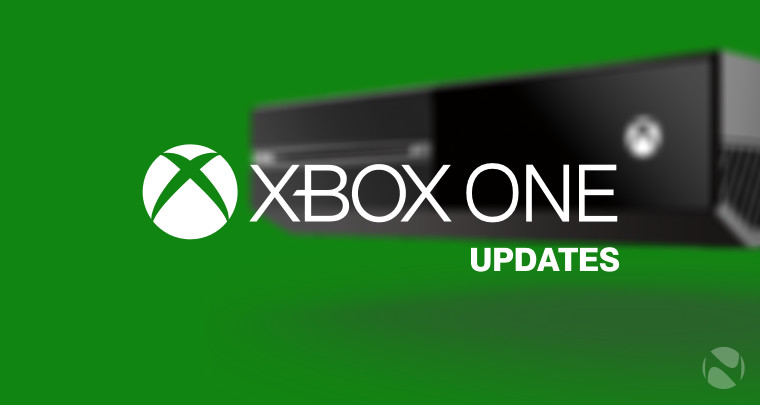 Microsoft began rolling out the February Update to its Xbox One on Friday, which brings new features such as Game Hubs, along with improvements to the controller firmware, Party Chat and TV experience. It also confirmed that the March Update will include measures to make it easier to report spammers on the Xbox Live messaging system.
The company hasn't yet revealed when its long-awaited new screenshot feature will become available on the Xbox One, but it did show an image of the feature in action this week, suggesting that it may well arrive with the next update.